Ram Gopal Verma, this is how legends die in Bollywood
Ram Gopal Verma, this is how legends die in Bollywood
May 13, 2017, 02:48 pm
3 min read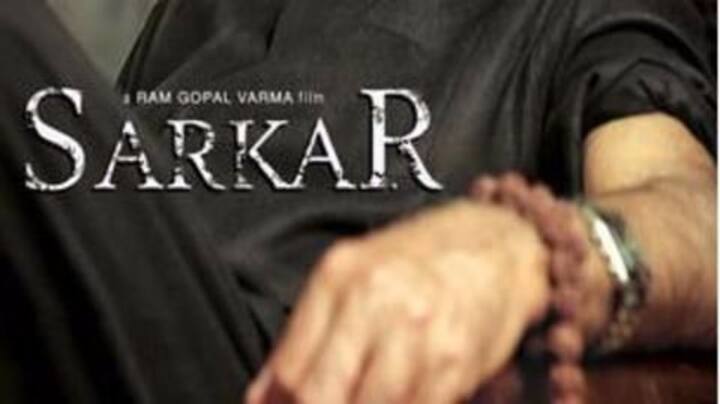 It appears that every movie critic uses their choicest words to describe what a momentous failure a Ram Gopal Verma movie is; the latest offering by the erstwhile legend is no different. Sarkar 3 is no Godfather and this third installment of the franchise does what is expected out of an RGV movie: fail miserably. Here's a look back at all things RGV.
RGV, the erstwhile legend of new age cinema
Although RGV might have lost his way, he is still a legend in Indian cinema. RGV burst into the scene with Shiva, a movie that had Telugu star Nagarjuna as the college hero, who fights a corrupt system against all odds; it was a monstrous hit and first of the few movies that RGV was going to be known for in movie history.
Rangeela -"Yeh area mein apun world famous hai"
It was RGV who introduced A.R. Rahman to Bollywood with his movie Rangeela, a cult classic. This offbeat, almost O' Henry-isque saga managed to hit all the right notes and had cash registers ringing; critics were full of praise as a nondescript video parlor owner had now taken Bollywood by frenzy. Rangeela made Urmila Matondkar a star and Ramu knew that he had arrived.
Bhiku Matre- "Mumbai ka raja kaun?"
Satya is the movie that gave Indian cinema one of its undisputed gems, Manoj Bajpayee. Before Gangs of Wasseypur and Sardar Khan, it was Satya and Bhiku Matre. Bajpayee received the National Award for Best Supporting Actor for this gem and India got one of its finest character actors of the modern era. If you have not watched it yet, watch Satya.
A series of hits and misses
Mafia, underworld, Dawood, gritty takes and innovative camera angles became RGV's signature. He went on making movies that would earn a modicum of success like Company, Daud, Naach, Nishabd, Rann and also had a motley of horror movies under his repertoire. He also produced movies by two stellar directors - Ek Hasina Thi by Sriram Raghavan, and Ab Tak Chhappan by Shimit Amin.
In the end, it was one movie that destroyed everything RGV had managed to create. It was 2005 when Sarkar was released. Sarkar Raj came in 2007, and in the middle, Ram Gopal Varma Ki Aag, a modern day take on the much beloved classic Sholay, was made. The movie was a mistake, and critics were being kind when they stopped at that.
Sarkar 3 will go down as one more failure
Sarkar 3 does nothing to redeem RGV from the downward spiral. One critic wonders if RGV's "ability for self-destruction was always built into his greatness", while another says, "Sarkar 3 looks stretched, boring and tired," and this movie, like the others, will tank. And with "Meri Pyaari Bindu" making its box office debut and Baahubali 2 still going strong, chances of redemption are slim.
"They don't make films like this anymore."
Reviews will come a dime a dozen and RGV's legacy will probably become a tarnished one, with future generations only remembering the mistakes that he made. But you and I will remember the genius RGV was at one point of time and perhaps, be more kind to him than critics are these days. In the end, the curtains do tend to come down heavily.