GoT S08E01 review: A necessary reunion amid changing dynamics [Spoilers]
GoT S08E01 review: A necessary reunion amid changing dynamics [Spoilers]
Written by
Siddharth Tyagi
Apr 15, 2019, 11:34 am
3 min read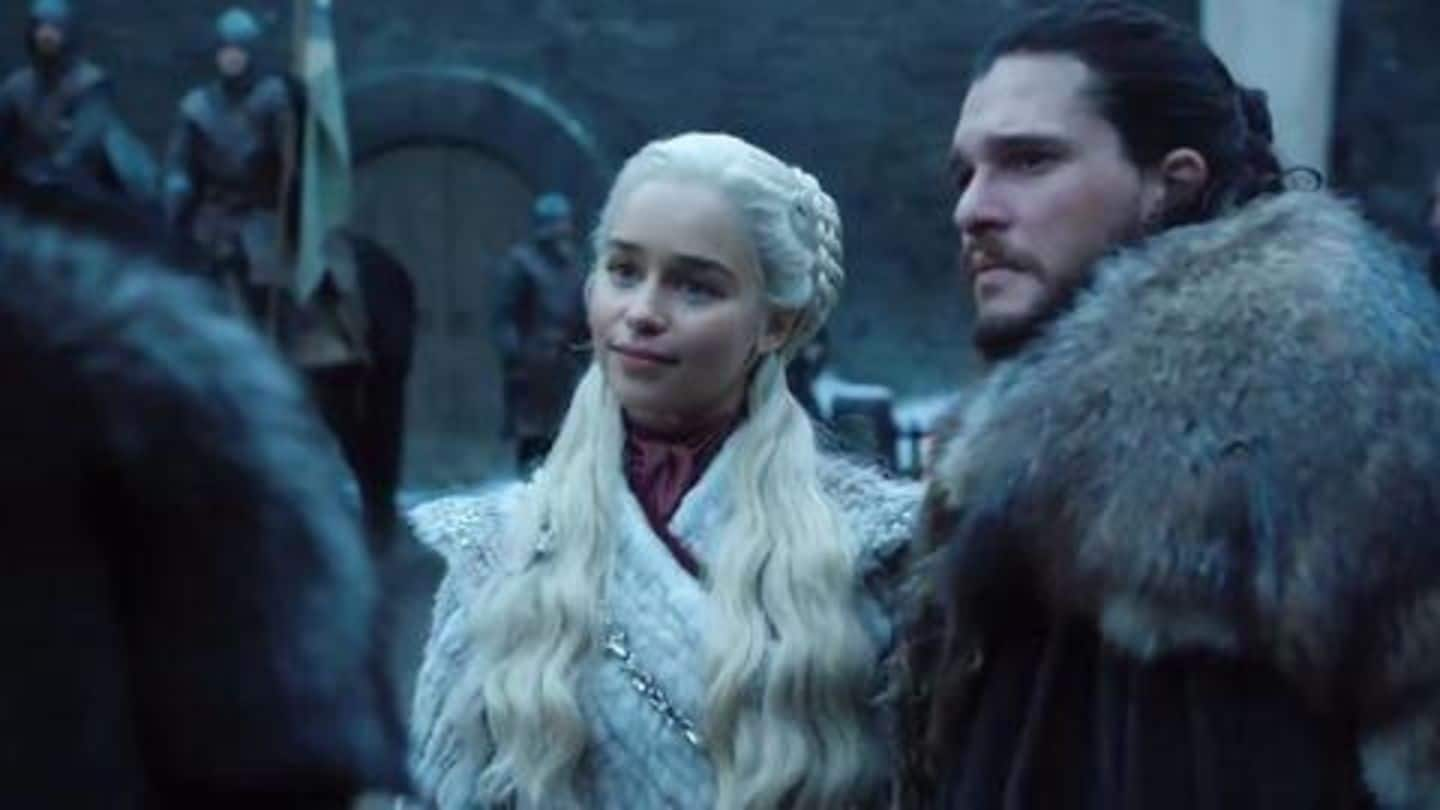 The worldwide phenomenon is finally coming to an end. The first episode of Game of Throne's final season released today and it was, well, great as expected. The episode reunited various characters and explored changing dynamics. It also had dragons, a creepy Bran, a conflicted Jon Snow, a forever witty Tyrion Lannister, and a lot of other characters. Here's our review of the episode.
The classic intro has been slightly changed
Most fans must have been surprised (I surely was) to see a slightly changed intro with the updated GoT universe (decimated wall and the works). It set the table for the subsequent episodes in the season and developed some crucial plot points as well. As of now, Jon and Daenerys have arrived in Winterfell but the Northerners are finding it hard to accept her.
The King in the North or The Mother of Dragons?
This is the question in every Northerner's mind right now, including Sansa and Arya. Do they serve a queen they don't fully trust or stick with Jon Snow, whose prime priority is not ruling but saving the people? The youngest Stark daughter has matured quite a lot, a fact established from her interactions with Jon (much-needed), Sandor Clegane (surprising), and Gendry (expected).
Jon is finally aware of the most popular GoT theory
Sam has an important role as he gets to know that Daenerys killed his father and brother, and also tells Jon about his true lineage. At long last, Jon knows about R+L=J and is surprised and a tad discordant at the revelation. Jon also rides a dragon with Daenerys, meets Bran, addresses his people, and gets to hug his favorite sister.
The White Walkers do not make an appearance
But their creativity does! They kill a child and hang him on the wall in a familiar spiral pattern. The child, who is actually a Lord of Winterfell, is found by Tormund and company and put to rest by Beric Dondarrion. We do not see the White Walkers but they do register an eerie presence. Elsewhere, Yara is miraculously rescued by Theon Greyjoy.
Cersei Lannister drinks and bonds (?) with Euron Greyjoy
Cersei is told that the undead army has broken through the wall. She replies, "Good." Euron Greyjoy finally sleeps with her and there's a subtle indication that she's carrying a child, most probably Jaime's. Also, Qyburn gives Bronn the contract to kill Cersei's brothers in exchange for gold. In the final scene, the elder Lannister brother reaches Winterfell and notices Bran looking at him.
Opinion: The episode was great but not quite spectacular
Firstly, there has been a change in the tone. In a Marvel-esque fashion, long-time viewers can observe little quips and wisecracks here and there. Showrunners are aware of GoT's immense scale and popularity now and have tried to make the most of it by giving ample fan service in the form of visual grandeur (read long dragon scenes), which kind of mars the appeal.