#Sadak2: Ending hiatus, Mahesh Bhatt to direct daughter Alia
#Sadak2: Ending hiatus, Mahesh Bhatt to direct daughter Alia
Sep 20, 2018, 10:17 am
3 min read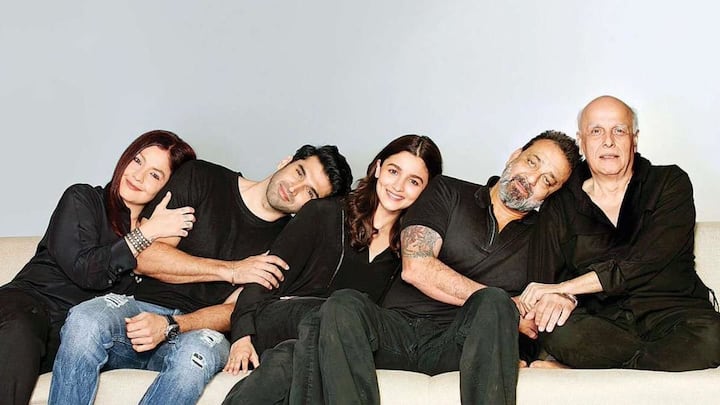 On Mahesh Bhatt's 70th birthday today, the Bhatt camp has made the biggest announcement of this year. The veteran will be back on the director's chair soon helming 'Sadak 2', which will star Alia Bhatt and Aditya Roy Kapur in the lead. The remake of 1991 blockbuster retains the original cast of Pooja Bhatt and Sanjay Dutt. This movie is special in more than one ways.
The spotlight in on the director this time
'Sadak 2' has a memorable cast, but more than that it is the director who has taken centerstage this time. The maverick has ended his hiatus and says he never imagined he would get to see 'Director Mahesh Bhatt' again. Speaking to DNA, Bhatt said Alia pressed him to make a movie but he felt he was 'like an extinct volcano.'
Directing Sanjay Dutt again is something which makes Bhatt happy
More than daughters, Bhatt is happy to be directing Sanjay Dutt again. "Don't forget that the two years he spent in jail haven't been tapped into by anyone. And I know that buried in there is that unspoken anguish, which I had tuned in to during the making of Naam (1986)," he said about Dutt, equating him to a lion whom love can tame.
As it turns out, Sanjay is the reason it's happening
Pooja Bhatt said Dutt once asked her why 'Sadak 2' wasn't happening. She said it was Mukesh Bhatt's property but on Dutt's persistence, she spoke with her father and uncle. He liked the narration, Pooja said, but was unsure of the director. "He said even if you get me Steven Spielberg, I won't be interested," Pooja said. Dutt wanted the story to be translated on-screen.
I am extremely lucky, says Dutt
Finally, the movie is happening and Dutt couldn't be happier. He said, "I'm lucky that before I die, I get to work with the man I love the most. For any actor, Bhatt saab is a dream to work with."
For Alia and Aditya, this is a dream come true
Dutt said since he has worked with Bhatt earlier, he knew him. The new kids, Alia and Aditya, didn't. But Alia's ecstasy has taken over everything. "I can't call this just another special experience because we'll have to create a new word to describe it," she said. For Aditya too, it is a dream come true and he asked no questions, just came on-board.
A sneak peek: The new and the old