Top 7 Hollywood celebrities who are also popular YouTube vloggers
Top 7 Hollywood celebrities who are also popular YouTube vloggers
Written by
Pallabi C Samal
Sep 06, 2019, 05:03 pm
3 min read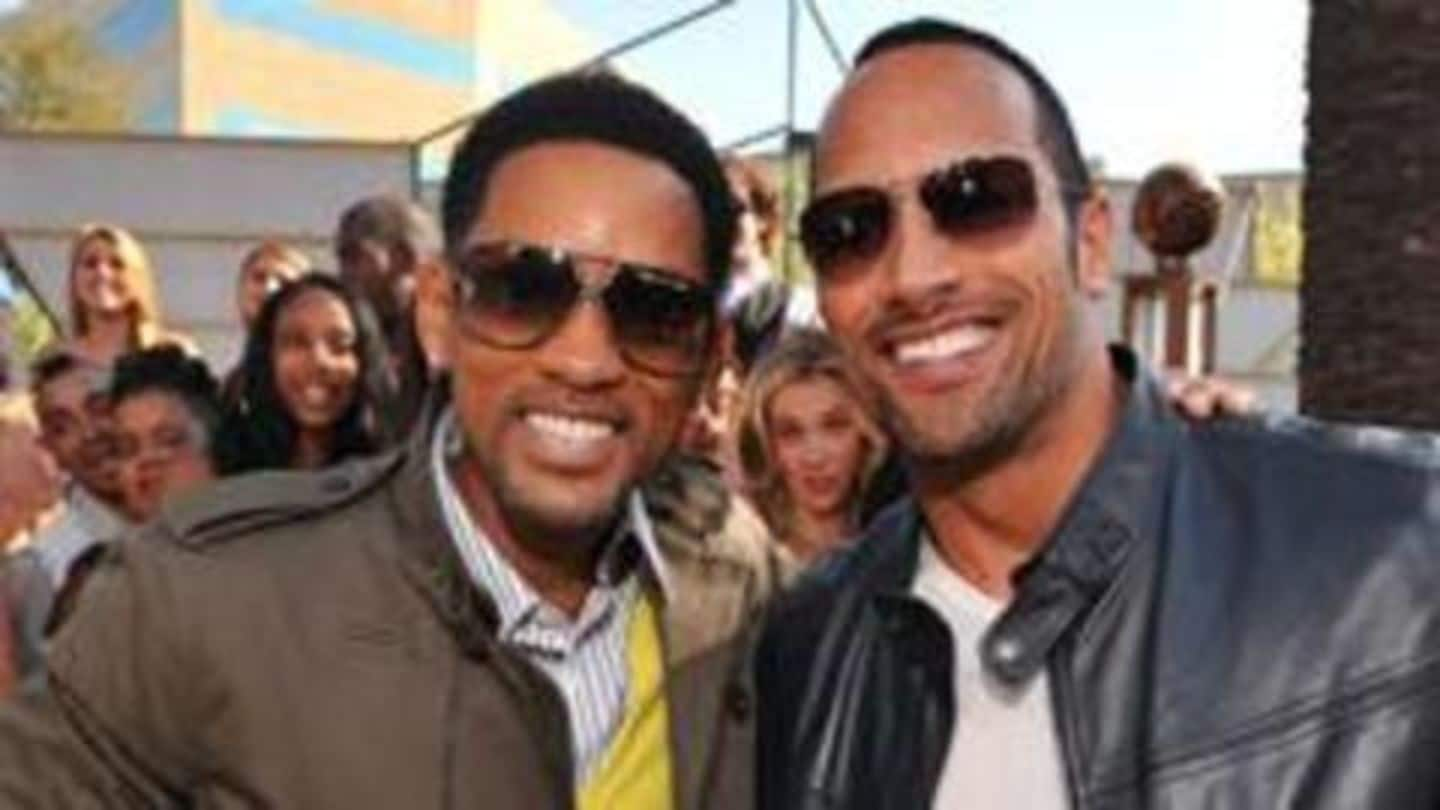 YouTube, with its massive outreach, is an uber-popular platform to get your messages across a wide range of audiences. This gets proved by the fact that nowadays many young and old are opting to earn through this video-sharing website. So, why will our favorite celebrities, who already have influence on their fans, be behind? Here are 7 top celebrities who're also known YouTube vloggers.
Will Smith's highly-entertaining YouTube videos don't stretch over 10 minutes
Keeping in line with his knack to entertain audiences, Will Smith launched his YouTube channel a year back, and today, it has 65L subscribers, unsurprisingly. The videos posted till now feature his family, footage from his upcoming movies like Bad Boys, vacations, etc. His videos last not more than 10 minutes, and are high on entertainment quotient, as we see a different Will.
The Rock had promised to "change the game" of YouTube
The highest-paid actor in the world, Dwayne Johnson, earns his millions from a lot of sources: His films, endorsement deals, royalty from his sportswear brand, and his YouTube channel. That's right! The Rock has his channel since three years, which boasts of some 44 lakh subscribers. His trailer video to announce his channel launch spoke about how it would "change the game" of YouTube.
'Umbrella' singer Rihanna also promotes her beauty brand through YouTube
Rihanna is someone who is popular for her songs, and her looks in equal measure, and she taps in both to her advantage through her two YouTube channels. In one, she posts videos of her songs, and shows, and in another, she posts these, along with using it to promote her cosmetics brand, Fenty Beauty. The Umbrella singer has over 3 million subscribers.
Kylie Jenner gives beauty tips, tutorials on her YouTube channel
It's no secret that world's youngest billionaire Kylie Jenner rakes in the moolah through cosmetics and makeup brand, Kylie Cosmetics, apart from her appearance on Keeping Up with the Kardashians. But did you know she also has a YouTube channel, where she gives tutorials on well, beauty and makeup? So, if you want to look as flawless as her, go visit her channel: https://bit.ly/2pFfL0P.
Justin Bieber boasts of a massive 4 million YouTube subscribers
When he is not making music, Justin Bieber can be seen on YouTube, or so goes a saying. The singer, who has over 4 million subscribers, keeps his videos strictly on the radar of his professional life. He posts videos only from his concerts, his jamming sessions in the past, songs, to his singing tunes of other singers before he became a sensation.
Victoria Beckham's first YouTube video was a livestream
In February this year, singer-turned-designer Victoria Beckham launched her YouTube channel, where the first video was a livestream of her autumn/winter 2019 show. "I'm thrilled to launch my YouTube channel at such an important time of the year for me and offer an exclusive insight into my experience of London Fashion Week. I can't wait to share my latest collection," she had said.
Ariana Grande has a lot to thank YouTube for
Ever since Ariana Grande hit the stage in 2013, she has been scorching charts, earning over hundred nominations, and winning 80 awards. So, how can her YouTube channel not be popular? In fact, Ariana has a lot to thank YouTube for, as this is where Monte Lipman, CEO of Republic Records, spotted her, and offered her a deal. And the rest is history.