Anil Kapoor was equally disturbed, Shekhar on 'Mr. India' row
Anil Kapoor was equally disturbed, Shekhar on 'Mr. India' row
Feb 27, 2020, 08:36 pm
2 min read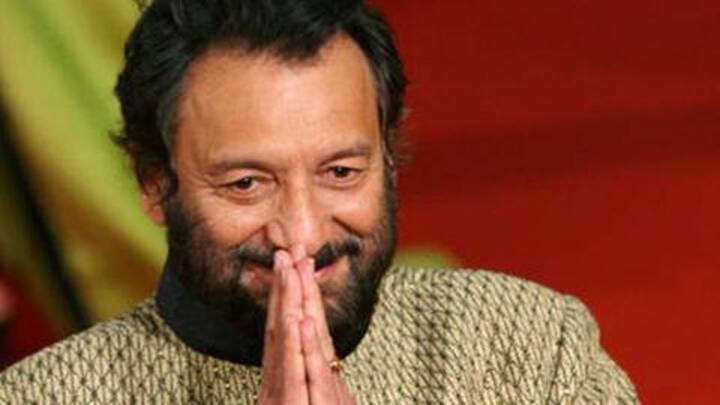 The controversy surrounding a planned reboot of the 1987 movie Mr. India is getting messier with time. It all started after director Ali Abbas Zafar announced that he would soon helm a movie trilogy inspired by the cult classic in collaboration with ZEE Studios. Now, filmmaker Shekhar Kapur, who directed the original movie, has opened up about the controversy. Here's more on this.
Where is the director's ownership, Shekhar asked
In a recent interaction with Mid-Day, Shekhar said, "Where is the director's ownership on the material he has created? It [the remake] is based on what I have created." Hinting that he is planning to go to court, Shekhar added, "Now, I am in touch with lawyers all over the world to [tackle] the issue. It's about creating a new understanding of creative authorship."
'This calls for a change in copyright laws'
Further, Shekhar called for a change in Indian copyright laws, saying, "As the director, I am the prime author of the movie. I must have rights to the future remake of the film created by me. This calls for a change in constitutional copyright laws. This is not about Mr. India anymore." Currently, in India, the copyright of a movie lies with its producer(s).
Boney Kapoor said nothing is set in stone: Shekhar
Shekhar further informed the publication that he also reached out to Boney Kapoor, the producer of the original Mr. India. He said, "[When I questioned Boney], he said nothing is set in stone." Shekhar added that veteran actor Anil Kapoor, the star of the original movie, was "equally disturbed" about the remake. Shekhar said he now seeks changes in the copyright act.
Earlier, Sonam Kapoor had slammed the reboot
Earlier, Anil Kapoor's daughter and actor Sonam Kapoor had slammed Zafar and the makers of the rebooted movie. "It's quite disrespectful and underhanded if it is true," she had tweeted. However, in another tweet, Sonam wrote, "We are all still very confused."
'Mr. India' is one of most iconic Hindi movies ever
For the unversed, Mr. India, that also starred late actor Sridevi, is one of the most iconic Hindi movies of all time. Penned by the screenwriting duo of Salim Khan and Javed Akhtar, the movie became a cult classic, thanks to unforgettable characters such as Mr. India and the infamous villain Mogambo (played by late Amrish Puri), and superhit songs such as Hawa Hawaii.