How American singer R Kelly kept minors as sex slaves
How American singer R Kelly kept minors as sex slaves
Jul 13, 2019, 05:46 pm
4 min read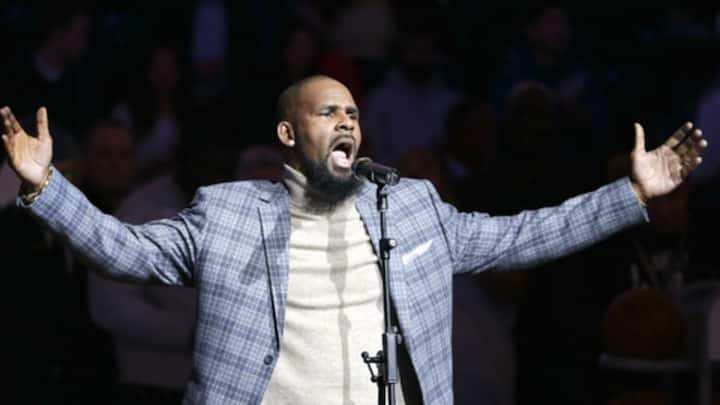 Disgraced American singer R Kelly was arrested recently in Chicago on charges of abuse and aggravated sexual assault. As per the indictment, he used to keep his victims in captivity, without giving them access to food/bathroom. According to one, when she finally ate after three days, she fainted and woke up to realize that "Kelly had sexually assaulted her while she was unconscious."
But first, who is this famed singer, R Kelly?
R Kelly, born Robert Sylvester Kelly, is credited for helping redefine R&B/hip hop, earning the nicknames King of R&B and King of Pop-Soul. In 1998, the 52-year-old won three Grammys for I Believe I Can Fly. In 1996, he was nominated for a Grammy Award for writing Michael Jackson's song You Are Not Alone. Kelly has released 12 solo studio albums till now.
Women, girls were scouted by Kelly's staff, at times flown
Returning to the case, the women and underage girls were scouted by Kelly's staff comprising his managers, bodyguards, drivers and PAs during his concerts. They were then invited backstage. At times, they were flown across a country to meet him on tour, the indictment said. Recruited as sex slaves, the girls were frequently forced into having intercourse with Kelly, and the acts were filmed/photographed.
Kelly sexually assaulted a minor "while she was unconscious"
Kelly's indictment specifically details accounts of five unnamed girls and women. Among them, three were minors at the time. One recounted that she was locked for three days without food, and finally when his employees fed her, she became dizzy. Eventually she woke up with Kelly, and the circumstances "made clear he had sexually assaulted her while she was unconscious," said attorney Richard Donoghue.
One girl accused Kelly of having unprotected sex hiding STDs
Another accused him of having sex without protection hiding the fact that he suffered from an infectious venereal disease (STDs). A 16-year-old claimed that he physically abused her when she "disobeyed his sexual directives, including slapping, choking, and isolating her in rooms for days at a time with no access to food." The indictment also highlighted the "rules" Kelly had for his sex slaves.
Girls had to call him "daddy," take permission to pee
The girls had to call him "Daddy," to begin with. They had to take the R&B star's permission to go out of their rooms to eat, or even use the bathroom. They had to keep their heads down, and were restricted from looking at other men. Also, it was mandatory for them to wear baggy clothes when not accompanying him to an event.
Kelly had participated in "sexual exploitation of children, coercing, kidnapping"
According to a letter Donoghue, US Attorney for the Eastern District of New York, submitted in the court yesterday, Kelly had participated in "the sexual exploitation of children, coercing and transporting women and girls to engage in illegal sexual activity, kidnapping and forced labor."
Kelly also accused of running a racketeering enterprise from 1999-2018
Meanwhile, Joseph Fitzpatrick, an assistant US attorney for the Northern District of Illinois, told media that the 13-count indictment includes charges of child pornography, enticing a minor to engage in criminal sexual activity and obstruction of justice. Brooklyn federal prosecutors also brought out a separate five-count indictment against Kelly accusing him of running a racketeering enterprise from 1999 to as recently as last February.
If charges get proved, Kelly can face jail for decades
If convicted, Kelly may be behind bars for decades. Apart from him, two of his employees, Derrel McDavid and Milton Brown, were charged with conspiracy to receive child pornography. McDavid also faces a charge to obstruct justice. Meanwhile, Kelly's lawyer Steve Greenberg said in a statement yesterday that the entertainer knew about the probe, and that the charges did not come as a surprise.