'Squad' review: There's no meaning to this Rinzing Denzongpa film
'Squad' review: There's no meaning to this Rinzing Denzongpa film
Nov 12, 2021, 05:51 pm
3 min read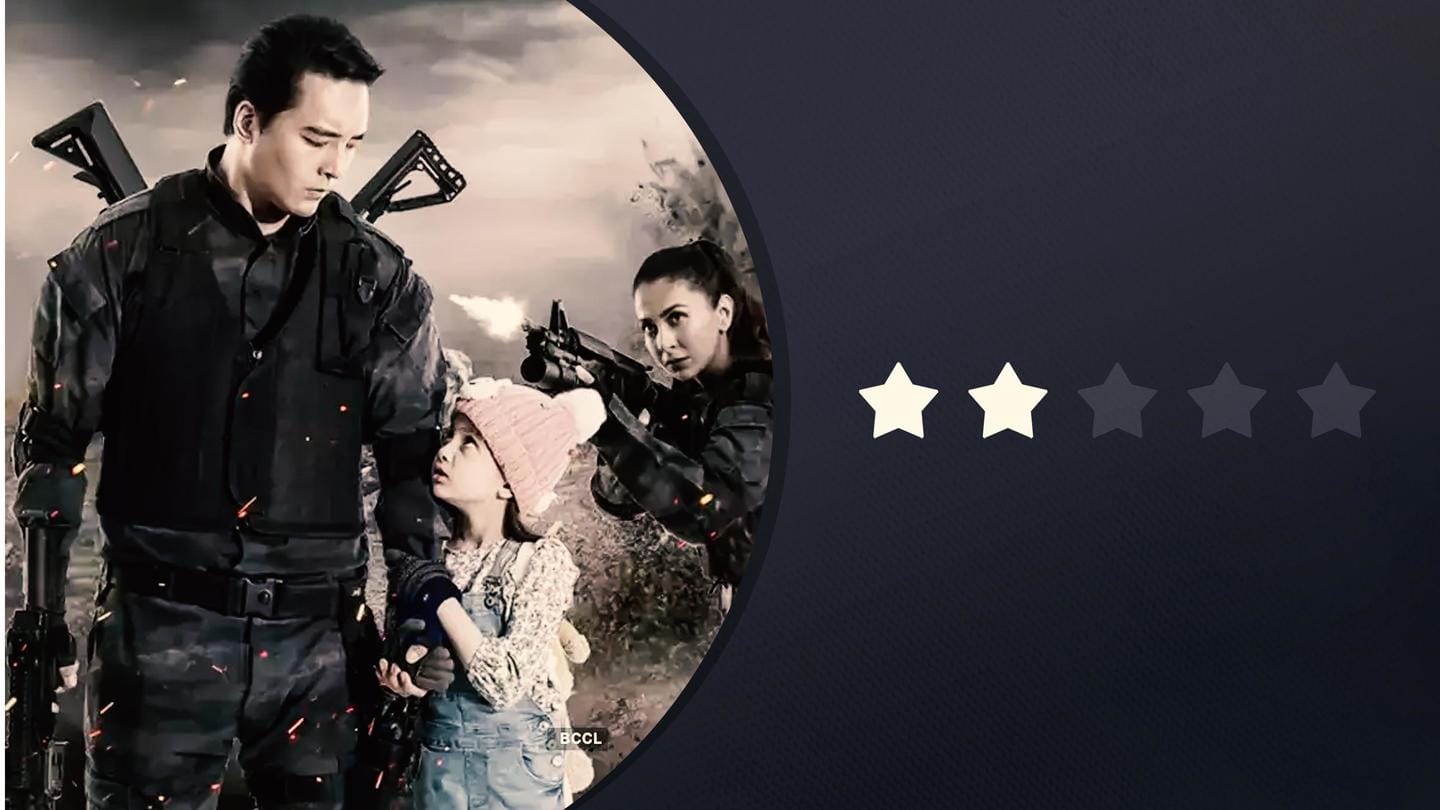 ZEE5 released Squad on its platform today. High on action scenes, the film stars Rinzing Denzongpa and Malvika Raaj. It marks the debut of Rinzing, son of noted actor Danny Denzongpa. So expectations were high but trust me you won't really need a sleeping pill after watching this flick. The Nilesh Sahay-directorial manages to get your attention in some aspects though. Here's our review.
This search mission has the power to make you sleep
The film is based on finding a girl who is the granddaughter of India's famous scientist. All the nations are on the lookout for the not-so-ordinary kid. In India, this responsibility goes to Bhim Rana (played by Denzongpa), who leads the elite squad constituted by Nandini Rajput (portrayed by Pooja Batra). The entire film is about finding and keeping the Desh Ki Beti safe.
Batra and Malvika Raaj manage to act well
Denzongpa disappoints in his debut. From frame one till the end, the star kid has the same expression. Though there is a bass in his voice, he needs to take lessons on emoting (if that helps). Batra and Malvika Raaj show good potential in their roles. The most remarkable performance is by Mohan Kapoor, who stays true to his character throughout the film.
The cinematography and locations are soothing to your eyes
Each shot in the film has been captured beautifully by Anshumaan Singh Thakur. Belarus needs a mention as Squad is the first Indian project that was filmed in the country. The drones, usage of the tanks, advanced helicopters, arms, and ammunition have certainly done justice to the film's story. The styling of characters in dark clothes also matches the theme of the film.
The background songs in the fight scenes are torturous
The jarring and loud background songs during the action scenes can be easily used by prison officials to get confessions out from inmates. "Vo awaaz kya tha," and "Medical leke aao," were some lines that made me realize that the film's dialogue writer needs urgent Hindi grammar lessons. Overdose of gunshots and flames might give you a feel of playing a video game.
Wise decision by makers to release 'Squad' on OTT
It was a wise decision of the makers to drop Squad on OTT and you would probably understand why after watching it. Also, ZEE5 played safe by releasing this film a week before Kartik Aaryan's Dhamaka. If you are short of options, better watch the Marvel movie, Shang-Chi, streaming on Disney+ Hotstar now. End note: Please skip this movie. Verdict: Gets 2 stars.