SRK opens up on son Aryan's debut with Karan Johar
SRK opens up on son Aryan's debut with Karan Johar
Dec 17, 2018, 02:03 pm
2 min read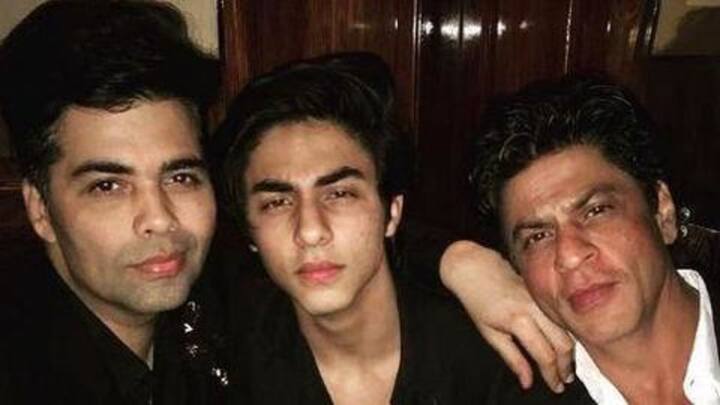 The big nepotism debate in Bollywood hasn't died and fortunately, star kids (looking at you Sara Ali Khan) are talking about their privilege. One such star-kid whose debut has been the talk of the town for a while now is Aryan Khan, the eldest son of superstar Shah Rukh Khan. But what does King Khan think about his kid's career in Bollywood? Read here.
It will be an honor for Aryan: SRK
There have been reports that Karan, who has helped several star kids debut in Bollywood, is planning to launch Aryan. Although no official announcement has been made, KJo had once said that no one apart from him will 'do the honor'. When quizzed about KJo's 'big launch', SRK said that it would be an honor for Aryan to work with such an accomplished director.
So is Aryan making his debut anytime soon?
But while fans of Aryan (yes he does have many thanks to his Instagram presence) are waiting to see him on big-screen, SRK said he is more interested in film-making than acting. "Even if he wants to be a film-maker, he needs to study for another five to six years. He can probably be an assistant to Karan after he finishes his film-making course," SRK added.
SRK doesn't want his kids to start acting yet
Meanwhile, his daughter Suhana Khan has stunned everyone with her incredible acting debut in the play Romeo + Juliet. Talking about her future plans, SRK said while Suhana aims to be an actress, she should also learn acting for another three to four years. He knows many are focused on his children's Bollywood debuts, but SRK believes they shouldn't start acting so soon.