Tanushree files Rs. 10 crore defamation suit against Rakhi Sawant
Tanushree files Rs. 10 crore defamation suit against Rakhi Sawant
Oct 22, 2018, 12:54 pm
2 min read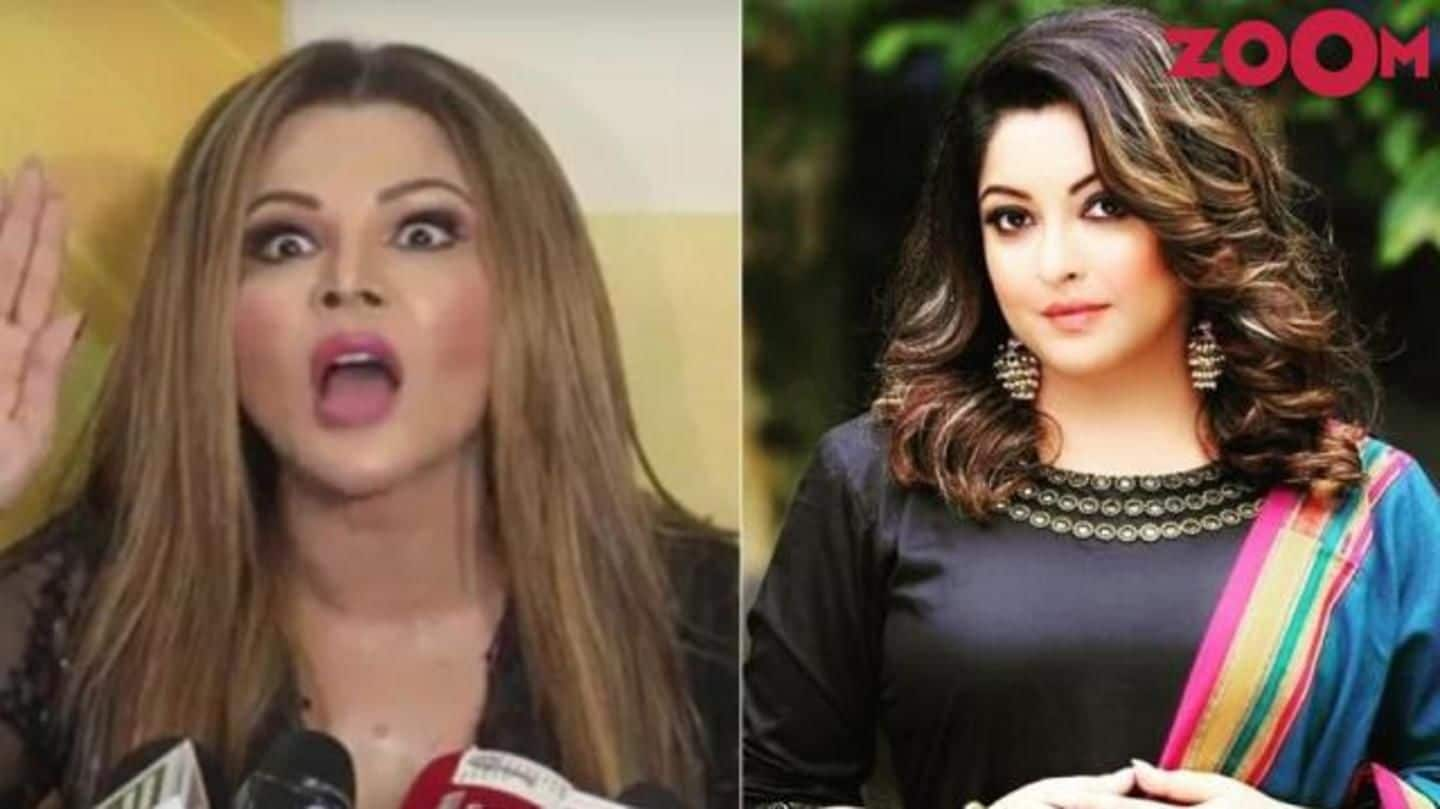 Tanushree Dutta is arguably a force to reckon with, these days. She created a havoc in the industry after she accused Nana Patekar of sexual harassment, and is the sole force behind India's #MeToo movement. She has now slapped Rs. 10 crore defamation suit against Rakhi Sawant. Rakhi had, earlier, targeted Tanushree for her allegations against Patekar. Here are more details.
Backstory: 'Tanushree is a drug-addict', said Rakhi
In one of her interviews, Rakhi had rubbished Tanushree's claims against Patekar and Ganesh Acharya. She stated that the 'baseless' allegations were a mere publicity stunt. "Tanushree Dutta has gone mad. She is talking about the past which has nothing to do with the incident," Rakhi was quoted as saying. In fact, she even called Tanushree a drug-addict and unprofessional in her conduct.
Rakhi had replaced Tanushree in 'Horn OK Pleasss' song
Notably, after accusing Patekar of sexual misconduct in 2008, Tanushree had walked out of the movie 'Horn OK Pleasss'. She was later replaced by Rakhi Sawant who then performed that item song in the movie with Patekar.
Rakhi is accused of maligning Tanushree's image
Rakhi's comments, obviously, didn't go down well with Tanushree; which is why she has filed Rs. 10 crore defamation case against her. "We have filed a criminal and civil defamation case against Rakhi Sawant for maligning my client's character and image. If she fails to revert, she will be punished for two years or fined or both," Tanushree's lawyer Nitin Satpute told Republic TV.
Separately, Patekar called Tanushree's claims as 'baseless'
Meanwhile, Patekar has responded to CINTAA's show-cause notice and rubbished Tanushree's allegations against him. He called them baseless and is, reportedly, planning to take legal action against Tanushree. Patekar's reaction came after CINTAA asked him to respond to her complaint. The actress had recently filed a complaint with the association accusing Patekar of sexually harassing her during the shooting in 2008.