'The Adam Project' review: This casual watch offers nothing new
'The Adam Project' review: This casual watch offers nothing new
Written by
Shreya Mukherjee
Mar 13, 2022, 07:31 pm
2 min read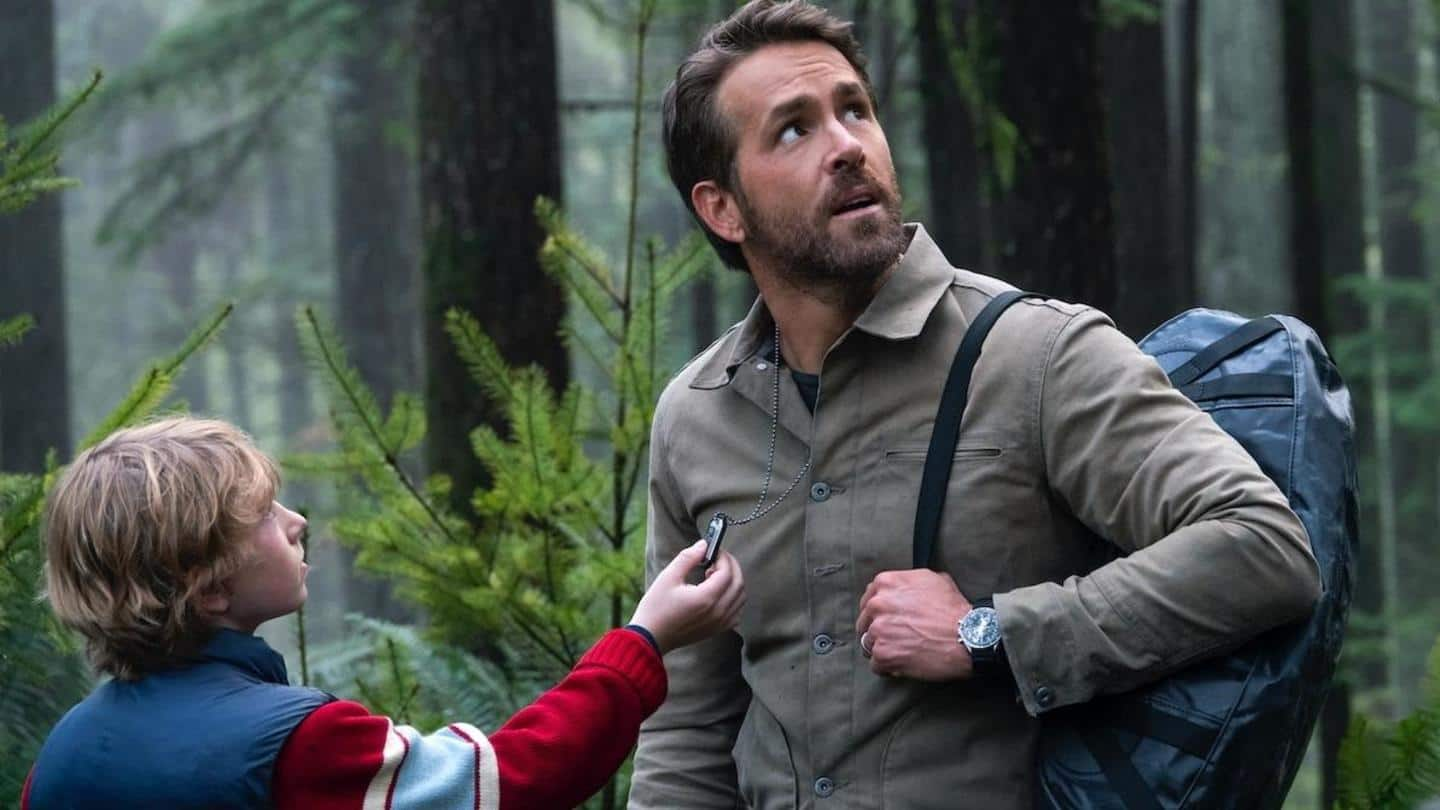 Netflix dropped a brand new science-fiction comedy, titled The Adam Project, last Friday. With multiple A-list cast members in the line-up and a time travel twist in the story, it had the potential to become your go-to comfort movie, if not your favorite sci-fi flick. However, director Shawn Levy and lead star Ryan Reynolds do not quite achieve that excellence. Here's our review.
This is the basic plot of the movie
Starting with the plot, middle-aged Adam (Reynolds) must travel back to 2018 to stealthily complete a "rescue mission." But instead, he goofs up and lands in 2022, where he meets his 12-year-old self (played by newcomer Walker Scobell). Now, both the Adams must fight some big ole bad guys and find a way to travel to 2018, while also nursing their emotional wounds.
Jennifer Garner-Mark Ruffalo's casting seems strategical
In their journey, the duo gets assistance from the older Adam's wife Laura (Zoe Saldana) and their father Louis (Mark Ruffalo). Jennifer Garner plays their mother, Ellie. Although Saldana and Ruffalo have meaty portions, Garner doesn't really get anything to bite. We don't even see Garner-Ruffalo together on-screen much—I guess they were paired just to get on the 13 Going on 30 hype train.
You never really care about the characters
The Adam Project marks the second collaboration between Levy and Reynolds after Free Guy. But, this one just doesn't click. In line with Reynolds' brand of comedy—that's getting repetitive—nothing seems serious here, so you don't even believe the future of the world is at stake at any point. Then, as things go, you just nod along because you don't really care for the characters.
It has some sweet moments but nothing memorable
But that does not mean the movie is all bad. Reynolds and Scobell's banter is nice and all the family bonding moments will touch the sensitive ones. However, if one is looking for the feels, they would rather switch on a rom-com (my advice is to go watch 13 Going on 30 only; it is also available on Netflix). Verdict: This gets 1.5/5 stars.