#ThatWas2018: 5 Bollywood movies you should have avoided
#ThatWas2018: 5 Bollywood movies you should have avoided
Dec 30, 2018, 11:02 am
4 min read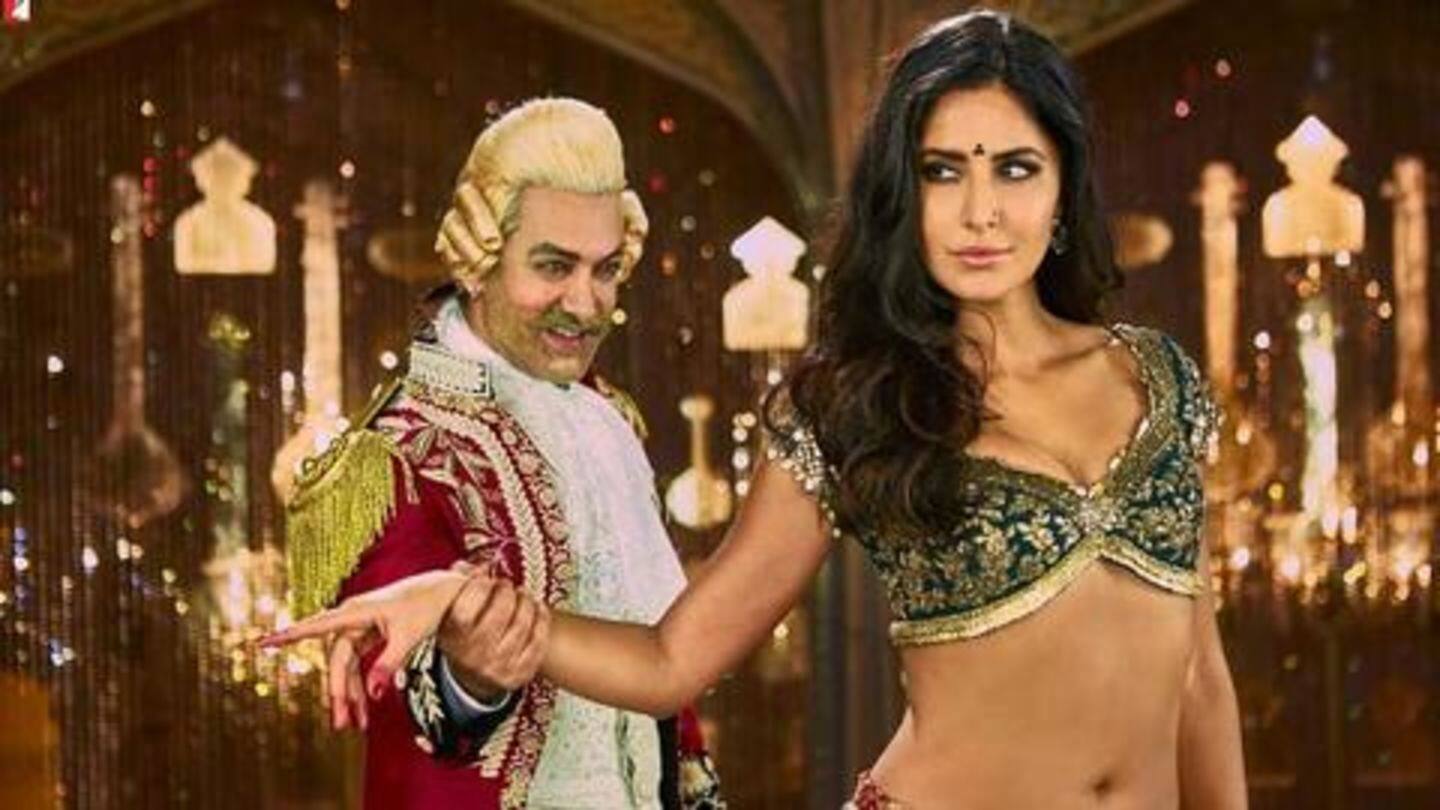 Every year, India releases the maximum number of films as compared to other film industries in the world. And, this year, content-driven movies like Raazi and Stree set the box office on fire and were welcomed by the audience. However, many movies featuring the Bollywood bigwigs bombed in 2018, and disappointed the audience. Here, we present 5 Bollywood movies that tanked this year.
'Thugs of Hindostan' turned out to be Bollywood's costliest mistake
Starting with Bollywood's costliest mistake, Thugs of Hindostan, made with an extravagant budget of Rs. 335 crore, was an epic disaster. Helmed by Dhoom 3 director Vijay Krishna Acharya, the movie featured Aamir Khan, Amitabh Bachchan, Katrina Kaif, and Fatima Sana Sheikh in the lead. The storyline was set in the 1800s, and was a shoddy copy of the Pirates of the Caribbean series.
Movie earned Rs. 151.04 crore via box office collection
While Khan wore the Jack Sparrow eyeliner, Bachchan was a rebel with a straight face and was more of a statue stomping around for no reason. The movie's unoriginality and dullness were pretty apparent. Its box-office collection in India stood at Rs. 151.04 crore.
'Namaste England' was tedious and regressive with clichéd scenes
Parineeti Chopra and Arjun Kapoor's Namaste England was another disaster of Bollywood, which was both tedious and painful to watch. Directed by Vipul Shah, the movie showed Parineeti as the damsel in distress who yearned for a career as a jewelry designer in London but her ultra-conservative family objected. What followed were some very clichéd and utterly dumb moves by both Parineeti and Arjun.
Movie made with budget of Rs. 65-75cr, earned Rs. 8cr
The movie highlighted just one serious issue- the compulsive obsession of Punjabis to immigrate to the UK by both legal and illegal means. Made with a budget of Rs. 65-75 crore, the movie earned a box-office collection of just Rs. 8 crore in India.
'Bhavesh Joshi' had content but got vigilantism all wrong
The year was splendid for Sonam Kapoor, who got married to her prince-charming, but not for her brother Harshvardhan. Harshvardhan's Bhavesh Joshi was another disappointment for Bollywood and got vigilantism all wrong. Helmed by Trapped director Vikramaditya Motwane, the movie's story revolved around a man who wants to avenge the death of his friend, but gets killed during his attempt to expose corrupt politicians.
Movie's budget was Rs. 25 crore, earned Rs. 1.4 crore
Bhavesh Joshi surely had some content but its presentation lacked sincerity and critics found there was no proper build-up of the protagonist character, making audience lose the grip. The film was made with a budget of Rs. 25 crore but earned only Rs. 1.4 crore.
Salman's 'Race 3' was poorly directed with a ridiculous plot
Salman Khan may not have killed the Blackbuck, but his Race 3 surely killed the audience with boredom. Directed by Remo D'Souza, Race 3 starred Jacqueline Fernandez , Daisy Shah, Anil Kapoor, Saqib Saleem, and the much-forgotten Bobby Deol. The film was undoubtedly poorly directed, with a nonsensical plot and below-par acting. Bhai's film was made with a budget of over Rs. 150 crore.
But, its box-office collection crossed budget, earned Rs. 166 crore
The movie with its pompous-glamor and physics-defying action was one of Bollywood's trashiest creations. Nonetheless, Daisy Shah managed to grab eyeballs with her "My Business is My Business, none of your business" and the movie earned a box-office collection of Rs. 166 crore in India.
'Loveyatri' was 100 times more torturous than 'Race 3'
It seems that Bhai didn't do a single thing right in 2018. If Race 3 wasn't enough, he brought us Loveyatri, starring his brother-in-law Aayush Sharma, which was 100 times more torturous than Race 3. Loveyatri, directed by Abhiraj Minawala, also starred Warina Hussain. The movie was a mix of Hum Dil De Chuke Sanam and Dilwale Dulhaniya Le Jayenge, ruining the two classics.
Made with Rs. 27 crore budget, earned Rs. 12 crore
In the movie, Sharma's name is Sushrut and is known as Su Su. The movie is no better. Loveyatri blatantly ruined the meaning of 'love' for the audience, who are not able to get over the nightmare. Made with a budget of Rs. 27 crore, the movie earned a box-office collection of around Rs. 12 crore. Well, now you know which movies to avoid.