#MeToo: First-trailer of 'The Reckoning', film on Harvey Weinstein, out
Last updated on
Oct 25, 2018, 04:02 pm
In 2017, Hollywood saw the beginnings of a movement that would forever change how the industry dealt with women. #MeToo shook everyone as multiple narratives appeared against the abusive tendencies of Hollywood's powerful names. The biggest name was Harvey Weinstein, the production mogul. Barry Avrich's documentary releasing on November 6, 'The Reckoning: Hollywood's Worst Kept Secret', explores this. We decode its first trailer here.
What does the trailer show us?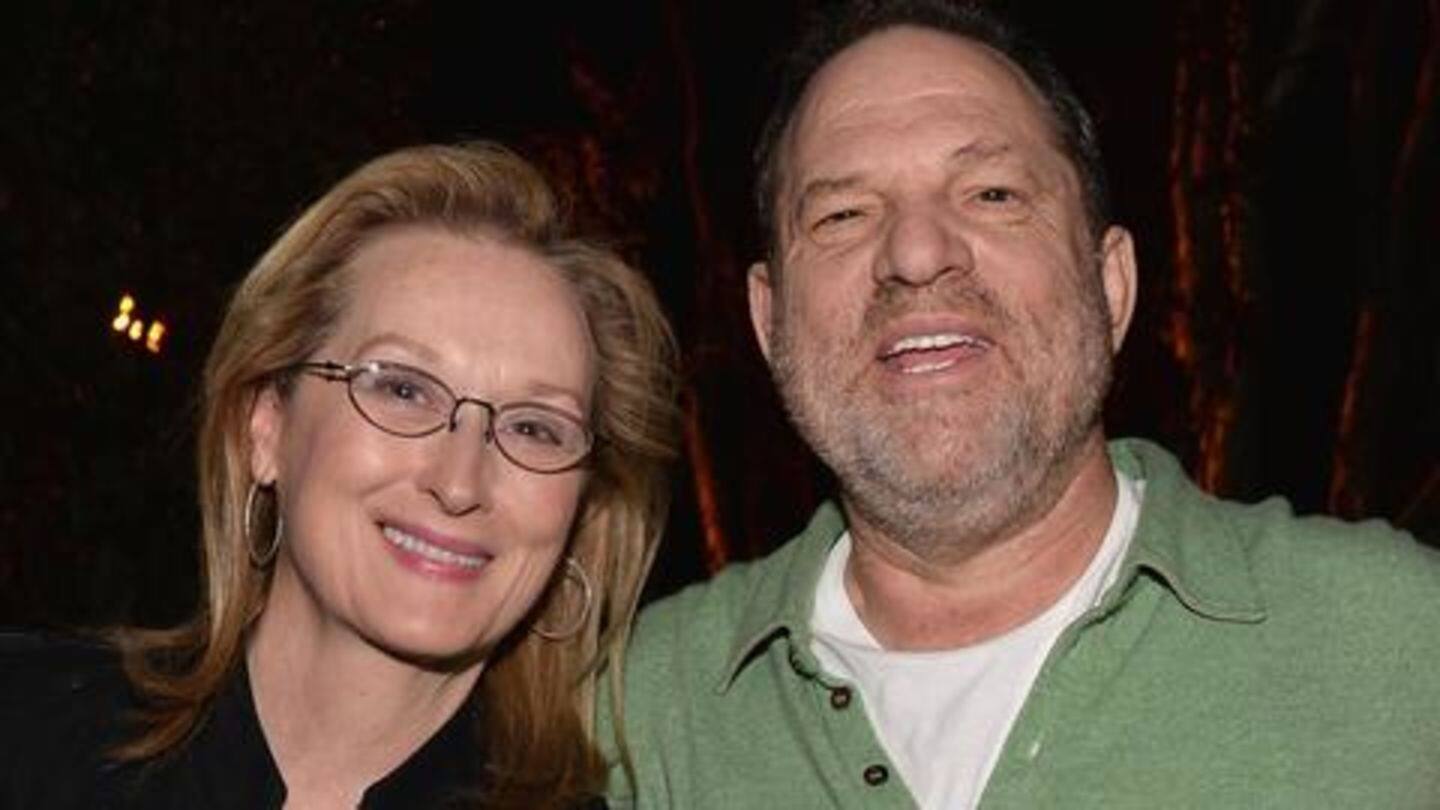 The trailer begins with a montage of Hollywood stars including Ben Affleck, Meryl Streep, and Penelope Cruz at the Academy Awards, praising Weinstein. The shot establishes the kind of position the mogul held in the industry. The very next shot cuts to actresses like Melissa Sagemiller and Katherine Kendall accusing Weinstein of sexual harassment. It also explores the rumors that surrounded Weinstein's exploitative behavior.
Larger than just one name
Weinstein's downfall is not the only thing addressed. Avrich's documentary explores how his downfall sparked the #MeToo movement and shows other accused men like Dustin Hoffman, Woody Allen. Further, it focuses on Weinstein's sexual misconduct being an 'open secret' which was simply tolerated because of his power. Journalist Lauren Sivan says, 'If he was some schmuck in a mailroom, he would be in jail'.
Immortalizing protest through art
The director, Avrich, had been working on another Weinstein documentary before the news of #MeToo broke. It was there that he first came across whispers about his disturbing behavior. Avrich further claims that Weinstein intimidated him and convinced IFC to purchase and bury his film. However, post-#MeToo, he felt it's necessary to lend voice to the movement and immortalize the protest through his art.
The need for order in chaos
It is said that we turn to art to find order in chaos, and the documentary on Weinstein is one such example. Amid the flurry of accusations, events and numerous media reports, a lot of people could not cope with the information overload. The documentary seeks to recount, with a balanced voice, the historical moment that has forever changed the cultural landscape of Hollywood.