Timing and tale: What makes 'The Accidental Prime Minister' important
Timing and tale: What makes 'The Accidental Prime Minister' important
Jul 23, 2018, 06:37 pm
2 min read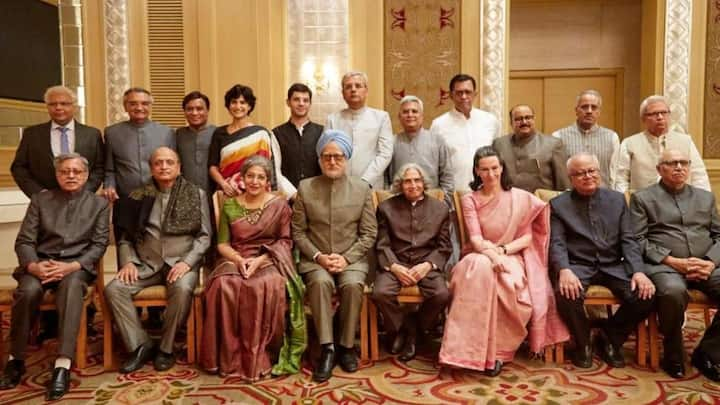 Anupam Kher starrer 'The Accidental Prime Minister' will clash with Shah Rukh Khan's 'Zero' at the box office on December 21, meaning that the collections of the former may take a hit. But more than money, it is the political importance of this movie, directed by debutant Vijay Gutte, that matters. Notably, the movie is based on Sanjaya Baru's book by the same name.
Here's the entire cast of 'The Accidental Prime Minister'
'The Accidental Prime Minister' focuses on Dr. Manmohan Singh's life
The political biographical film deals with the life of Dr. Manmohan Singh as Indian Prime Minister from 2004-2014. The movie will focus on Dr. Singh's position in the government and the power dynamics he shared with UPA chairman Sonia Gandhi. Anupam Kher plays the role of Manmohan Singh and Akshaye Khanna features as Sanjaya Baru (Singh's media advisor) in the movie.
Upon release, Baru's memoir invited criticism from Congress
The author, Sanjaya Baru, was a media advisor to the PM from 2004-2008. The book hinted that Singh wasn't in complete control of the cabinet, and a lot of it was retained by Sonia Gandhi. Upon the book's release, the PMO dismissed it calling it a work of fiction. However, Baru said his intent was to defend, and not malign the former PM.
From book to movie: Cast of movie raised doubts
Though Kher got appreciated for his uncanny resemblance to Dr. Singh in the movie, his political affiliations worried many. Kher's disdain for Congress and affection for BJP is well known. Apart from Kher, Suzanne Bernert plays Sonia Gandhi in the movie. She earlier played Gandhi's role in the TV show '7RCR'.
Movie will release ahead of 2019. Will it help BJP?
While the producer can't contractually add anything to the script and has said the movie is apolitical, one can hardly miss the political significance. When the book released in 2014, BJP used it to further their propaganda and accused Congress of nominating a 'puppet' PM. It is highly possible that the saffron party will use the movie to attack Congress in 2019.