Richa Chadha hits back after being threatened with rape, death
Richa Chadha hits back after being threatened with rape, death
Written by
Mudit Bhatnagar
May 11, 2018, 12:28 pm
2 min read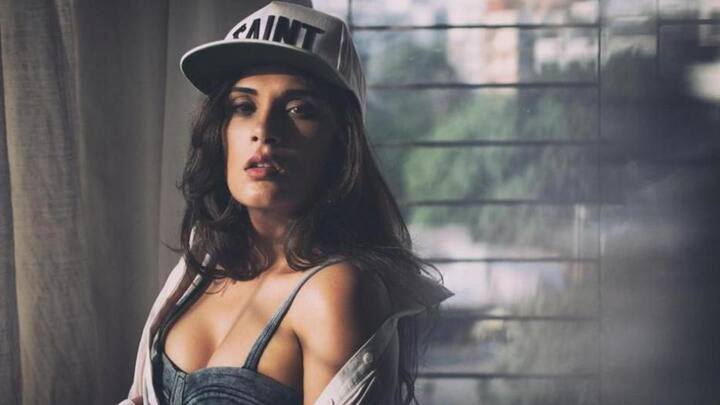 Online trolling has hit a new low as Richa Chadha received rape and death threats on Twitter. The actress, who has never shied away from voicing her opinion on various issues, recently tweeted her take on Hindutva supporters. While most of the people condemned her for her remarks, one particular user did not know any bounds.
Here's what Richa had written
हाँ है भारत में हिन्दू घर्म को ख़तरा।हिंदू धर्म को ख़तरा है हिन्दुत्ववादियों से। धर्म बचाओ,हिन्दुत्ववादियों को भगाओ। जनहित में जारी।

— TheRichaChadha (@RichaChadha) May 5, 2018
Haters did not spare Richa
Agitated by Richa's tweet, haters slammed her left, right and center. However, a user named Adv Vivek Garg went on to write, "Pehlu ,Ahlawat,aise roz 100 muslim okhaade jaate hai aur Indian agencies ke jariye roz 1000 musalmaano ko marwa dete hai danke ki chot par ...Kisi Richa aur Teri behen ki bhi lenge Pure zamane ke saamne."
Hey tweeps!Don't care about the targeted abuse because there's a lot of unemployment in the country rn,if someone needs to work for ₹10 per tweet,I don't judge them.But RAPE AND MURDER threats?Come on @TwitterIndia @Twitter pic.twitter.com/1AS8wlUPWg

— TheRichaChadha (@RichaChadha) May 9, 2018
Twitter found 'no violation' of its community standards
In what came as another rude shock for Richa, Twitter did not find anything objectionable with the threatening message. When another user asked her to report the 'specific' tweet, she wrote, "I did. They said 'no violation within context'." Several people came out in her support and targeted those at the helm of the micro-blogging website.
Richa's Bollywood colleagues stepped up for her
Swara Bhaskar extended her support to Richa and wrote, "The kind of abuse and slander @RichaChadha is facing on #Twitter amounts to harassment quite clearly. @TwitterIndia @Twitter u wanna take some action and block these accounts." "You must report this. Twitter needs to take responsibility for this. They cannot provide a platform to people who openly threaten to rape, maim women," wrote Pooja Bhatt.
Farhan Akhtar too called out Twitter management
Top management at Twitter must regroup and decide what they'd like their service to be remembered for.
If it's for good, then they need to get smarter in its regulation. Rape and death threats cannot be allowed or go unpunished. @twitter @TwitterIndia

— Farhan Akhtar (@FarOutAkhtar) May 10, 2018