Tumhari Sulu: 5 reasons to watch this Vidya Balan-starrer
Tumhari Sulu: 5 reasons to watch this Vidya Balan-starrer
Written by
Ankita Chakravarti
Nov 07, 2017, 05:35 pm
2 min read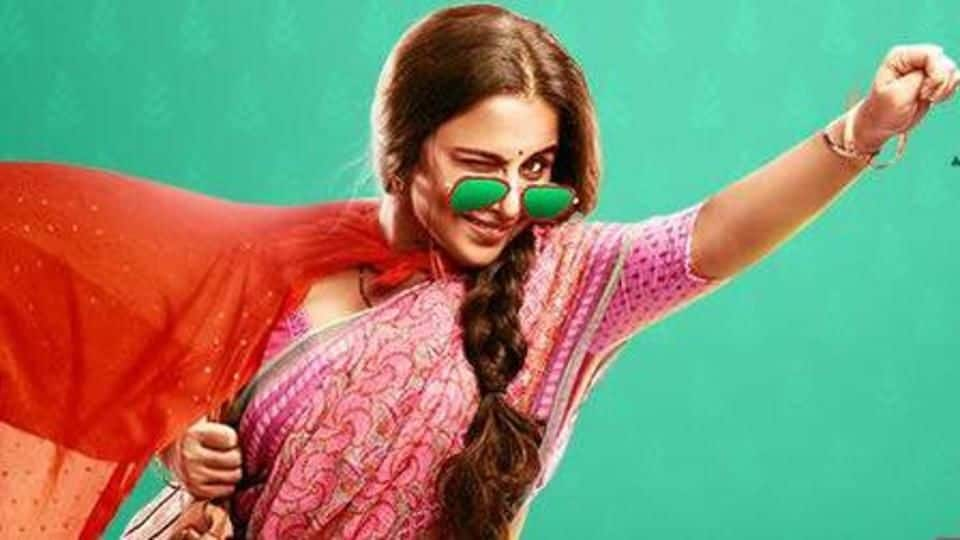 One of the most anticipated films of 2017, Tumhari Sulu is going to hit the theatres on November 17. The film stars Vidya Balan and Manav Kaul in lead roles and Neha Dhupia and RJ Malishka in pivotal roles. Just a week ahead of the release, we bring to you five reasons: why you should head straight to the theatres to watch Tumhari Sulu.
Vidya Balan plays a Radio Jockey in the film
We have loved her performance as an RJ in Munna Bhai, her mellifluous voice left us wanting for more. Now she is back again as an RJ and this time with double the fun. "Being an RJ is fun for me. Firstly, because I love talking and secondly because I am familiar with the space because I played one before," said Vidya.
The interesting star cast includes Manav Kaul, Malishka Iyer and Neha Dhupia. Manav plays Vidya's husband in the movie. He is a popular face on television and has appeared in a couple of movies. But now he would be seen persuading Vidya to be his "rani" in the movie. Also, to watch a real RJ performing with reel RJ would be an absolute treat.
Non-glamorous, relatable storyline
By the trailers, one can make out that Vidya plays the role of a housewife-cum-RJ in the movie. She wears simple clothes, shows simple mannerisms and her character is far from the artificial glamour. It looks like a film that can be savored well with family because of its relatable factor and realistic aspect, not forgetting the humor present in the film.
Encourages women empowerment
Vidya's character in the film would certainly appease the homemakers as it encourages women to continue work even after marriage. It also shows that it is not too late to pursue one's dreams. In the film, Vidya starts radio jockeying several years after her marriage. This movie promises a refreshing take on women empowerment.