Has Bollywood forgotten #MeToo allegations against Vikas Bahl already?
Has Bollywood forgotten #MeToo allegations against Vikas Bahl already?
Written by
Pallabi C Samal
Jul 16, 2019, 07:25 pm
4 min read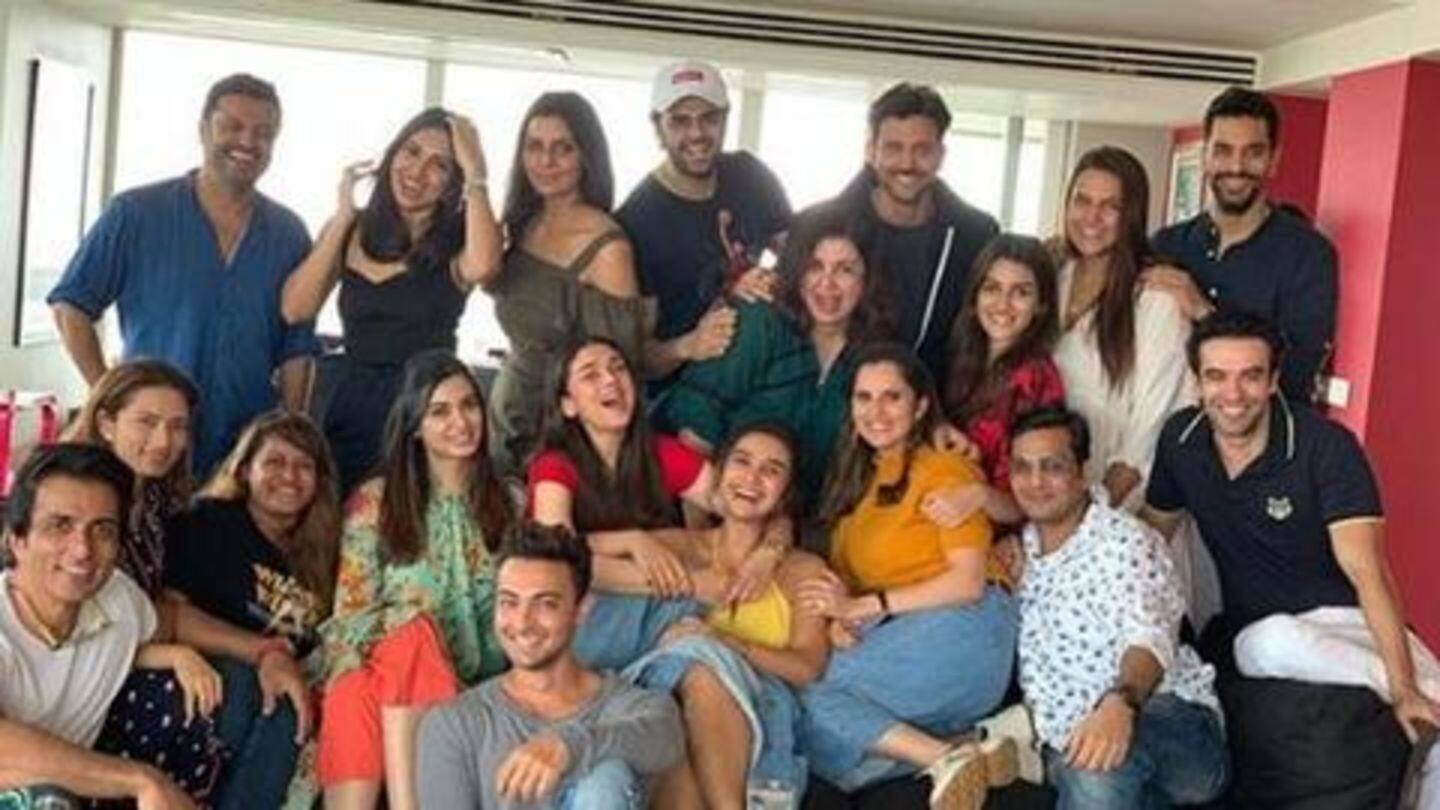 We all remember Vikas Bahl: The man who directed Queen, a film on women empowerment, and the man who was also named in #MeToo. Bollywood erupted after he was accused, with many speaking against him. However, at a recent lunch hosted by Farah Khan, he was there. He also attended Super 30 special screening last week. So question arises, has Bollywood forgiven him already?
Bahl was accused of masturbating on a female employee
Let's go back a bit. Last year in October, when Bollywood was hit by the tornado named #MeToo, a female employee associated with Phantom Films named Bahl as her harasser. She alleged that in 2015, after a special screening-cum-party of Bombay Velvet, Bahl escorted her to her hotel room, passed out on her bed, only to wake up later and masturbate on her.
Following outrage, Bahl was removed as 'Super 30' director
To note, the now-disbanded Phantom Films was a production house started by Bahl, Anurag Kashyap, Vikramaditya Motwane and producer Madhu Mantena. Super 30 was their last production. Now after Bahl was named, Kangana Ranaut said she too was approached by him in an unwelcome manner. Motwane and Kashyap spoke against him. Following this, Bahl, who was directing Super 30 then, was removed from it.
All proven offenders must be punished, Hrithik had said
Hrithik Roshan, the lead actor in Super 30, also commented against Bahl and addressed the allegations, saying, "It is impossible for me to work with any person if he/she is guilty of such grave misconduct." He added, "all proven offenders must be punished."
With your fucked-up attitude, who'll allow you anywhere, Bahl's taunt
Meanwhile Bahl continued to taunt the complainant implying even dogs are better than her. "You know, abroad they allow dogs everywhere. Here also, they allow dogs in many places. But what about you? With your fucked-up attitude, who'll allow you anywhere," Bahl had asked her. When she approached Kashyap six months post the incident, he did nothing despite promising. She finally resigned in 2017.
Bahl conveniently cleared of all charges before 'Super 30' release
Last month (unsurprisingly) Bahl was cleared of all charges by an Internal Complaints Committee (ICC) set up by Reliance Entertainment, which held a 50% stake in Phantom. Bahl was "allowed in every aspect of Super 30," said his lawyer Hitesh Jain. Even Reliance Entertainment's group CEO, Shibasish Sarkar said, "We don't have a choice but to reinstate his credit as director of Super 30."
"Despite repeated reminders, the complainant didn't appear before the committee"
The committee delivered this verdict since "despite repeated reminders, the complainant didn't appear before it." The clean chit just before Super 30 release however looks extremely convenient and raises doubts. Firstly, because ICC was formed at the behest of Bahl, which is against laws. Then the proceedings didn't comply with Sexual Harassment of Women at Workplace (Prevention, Prohibition and Redressal) Act, 2013, either.
Many women who speak against sexual harassment posed with Bahl
However, hypocrite Bollywood couldn't care for all these. Hrithik commented, "I completely support #MeToo but we cannot take the law in our hands and dole out mob justice." Post this, he happily posed with the disgraced director at Farah's party. Not just him, many female celebrities, who often speak about how the industry should stop attacking women, stood cozily to him, and smiled all-teeth-out.
"After everything Vikas did, how could they stand beside him?"
Naturally, Twitter exploded, with many saying, "After everything Vikas did, how could this bunch of people stand next to him?" and "Everyone seems very comfortable with Vikas Bahl." Aditi Rao Hydari, who attended the party, was slammed, among others, with people noting, "Irony is Vikas Bahl standing at the back and laughing." "Nice, Vikas Bahl. Happy. Enjoying life like nothing happened," said another.
Bollywood's way of fraternizing with influential accused is not surprising
This fraternizing way of Bollywood is however expected. It's an industry where everything is for show, even protests. It's an industry where no one wants to offend the other and where if you have support, you can walk scot-free. That's why Alok Nath, who appeared in De De Pyaar De, faced outrage, but Nana Patekar was cleared of all sexual harassment allegations. How disappointing!