KJo reveals why he killed Alizeh in 'ADHM'. It's nonsensical
KJo reveals why he killed Alizeh in 'ADHM'. It's nonsensical
Jan 25, 2019, 08:33 pm
2 min read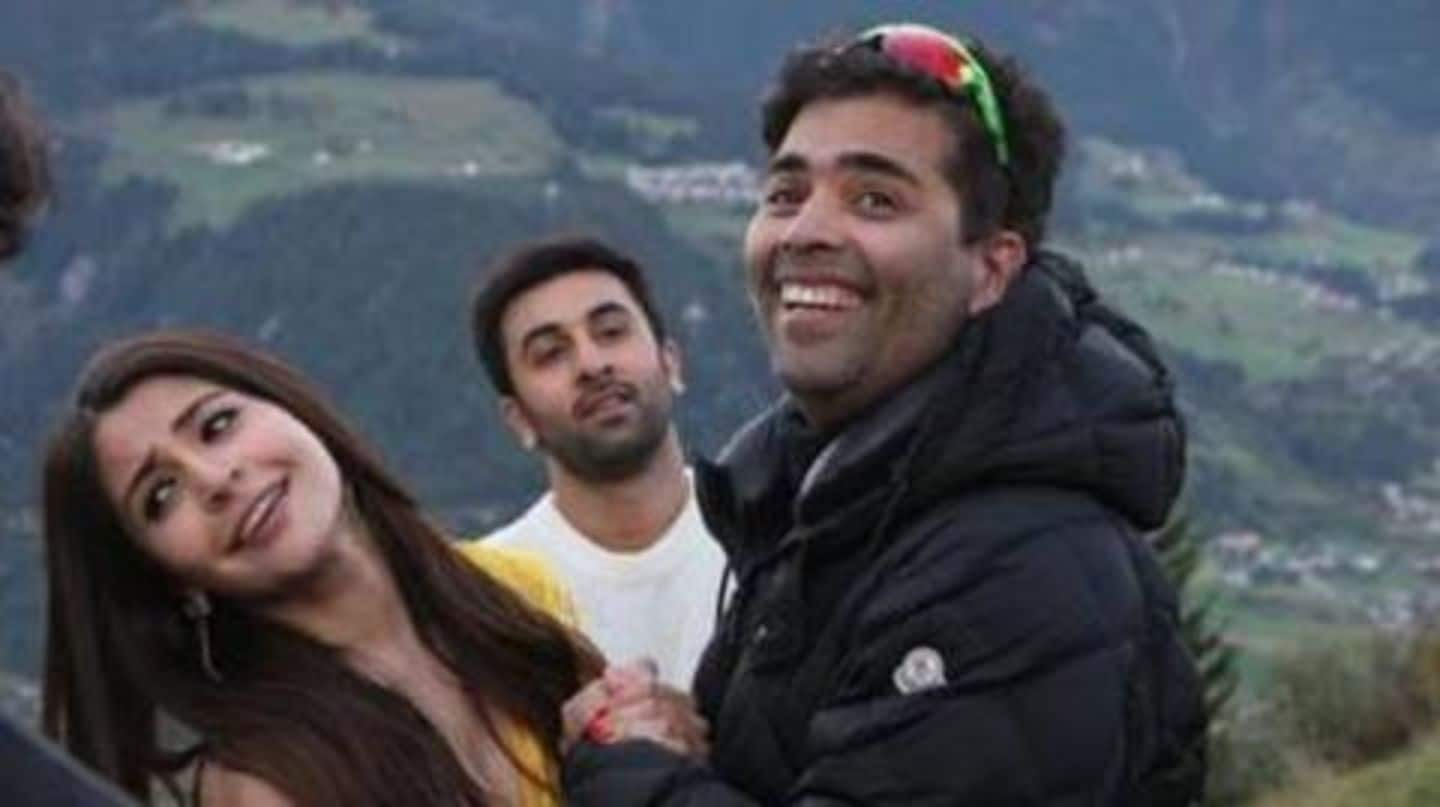 Karan Johar's Ae Dil Hai Mushkil (2016), featuring Ranbir Kapoor, Anushka Sharma, and Aishwarya Rai Bachchan, was a hard-hitting tale of love and heartbreak. Although the movie received mixed reviews, the audience was left in tears when Anushka's character Alizeh died from cancer. Now, in a recent interview, Karan revealed why he killed Alizeh and the reason is absolutely nonsensical. Here's what he said.
Karan killed Alizeh because she couldn't love Ayan (Ranbir) back
Karan said Alizeh had to die because she couldn't love Ayan (Ranbir) back. "The last track met with many polarized responses and rightfully so, but I was like she (Alizeh) didn't love him, she has to die. I wrote this character. He loved her so crazily. She could've loved him back, why couldn't she? So she got cancer and she died," he justified.
It goes without saying that Karan's justification for killing Anushka's character didn't make any sense. And, as soon as the netizens got the wind of it, they started slamming the filmmaker. One netizen wrote, "He really said that? Ugh, that was already one of the worst movies I've ever seen but this..." Another said, "No wonder it's the dumbest movie he ever made."
Karan is becoming the new face of controversy
Now, we can't help but wonder- Was Karan trying to punish Alizeh for not loving Ayan? Also, it seems like wherever Karan goes, controversy follows. Just a few weeks back, Hardik Pandya's comments on Karan's talk show Koffee With Karan broke headlines and caused a setback in the cricketer's career. Pandya, along with KL Rahul, faced massive backlash for the former's remarks towards women.
'I feel very responsible because it was my show'
Meanwhile, Karan gave a statement on the issue saying it has gone beyond his control. "I have to say I feel very responsible because it was my show, it was my platform...I have had so many sleepless nights wondering about how I can undo this damage, who is going to listen to me. It's now gone into a zone beyond my control," he said.