#WomensDay: How Ekta Kapoor touches lives of millions of women
#WomensDay: How Ekta Kapoor touches lives of millions of women
Mar 08, 2019, 12:05 am
5 min read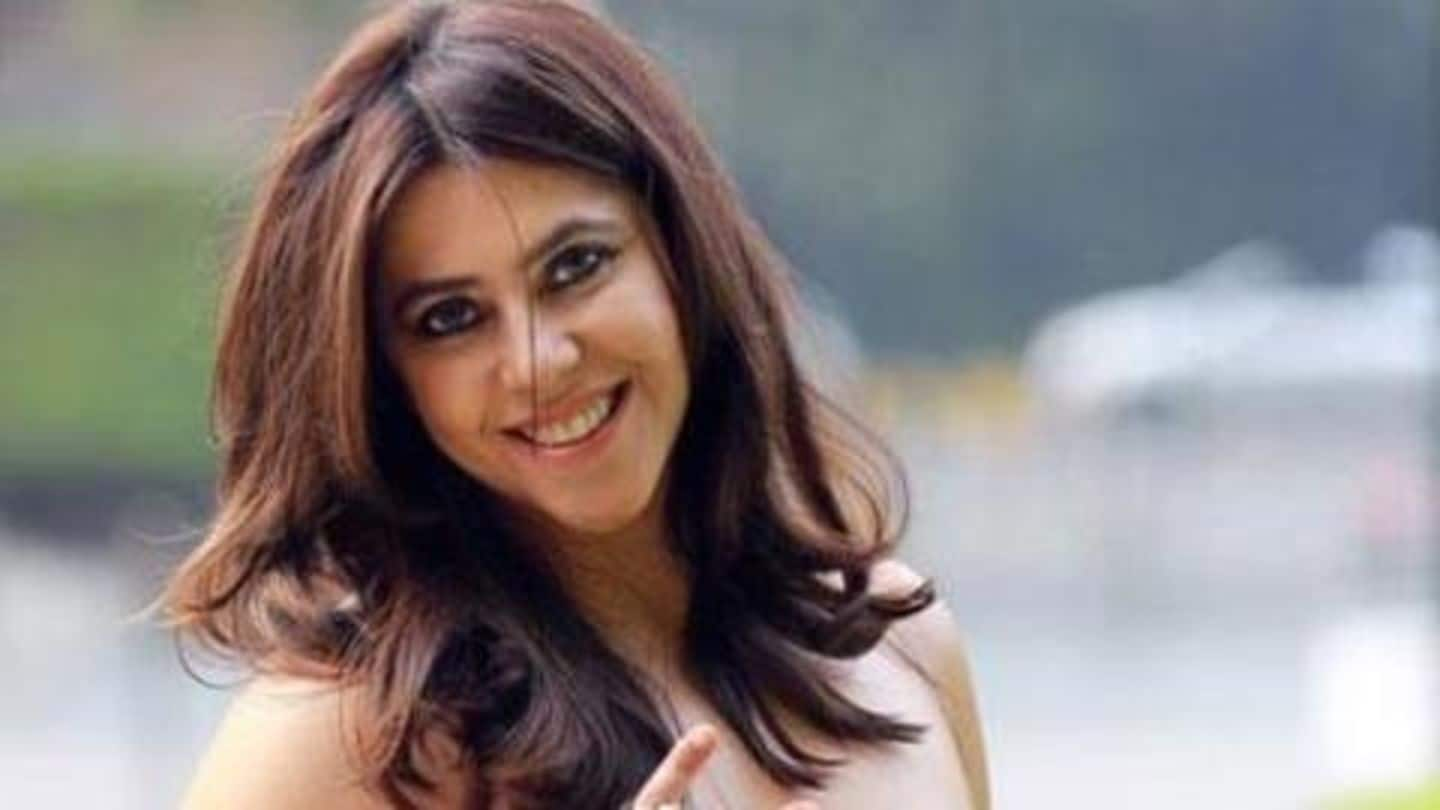 Making fun of the regressive content on Indian television comes easy to the "millennials" and most of them solely blame Ekta Kapoor for it. The TV Czarina, as she is popularly called, revolutionized the way Indians digested entertainment and decades on, she is still ruling. Undeterred by criticism, Ekta has positioned herself as an indispensable power in showbiz. But beyond all her achievements, Ekta has touched the lives of millions of women. This International Women's Day, let's tell you why Ekta should be celebrated.
Balaji Telefims and two shows: The rest is history
Born to superstar Jeetendra and wife Shobha in 1975, Ekta established Balaji Telefilms in 1994. After initial roadblocks, the production house bankrolled two shows which went on to define Indian television. Ekta Kapoor's Kyunki... Saas Bhi Kabhi Bahu Thi and Kahani Ghar Ghar Ki, based on influential business families, left everyone awed. While Kyunki ran for 1,833 episodes, Kahani aired for 1,661 episodes. The numbers speak for themselves.
There was no stopping Ekta
But Ekta didn't confine herself. She went on to produce dozens of serials and most of them ruled TRP charts. Kasamh Se, Kasauti Zindagi Kay, Kkusum, Kutumb, Pavitra Rishta, Yeh Hai Mohabbatein, Naagin are some of them. She was the one who produced Hum Paanch, giving 90s kids memories, and the one who put money in Gumrah, a show which dealt with teenage issues.
Ekta moved towards streaming platforms with ALT Balaji
After conquering small screen, Ekta turned towards the next big thing. She launched ALT Balaji, a streaming platform having an array of original shows. What "conservative" Ekta couldn't show on family shows, she depicted on web series. Which is why ALT Balaji has a show on extra-marital affairs (Kehne Ko Humsafar Hain), another one on women taking charge of their lives (Dev DD) and another show on intense crimes in Hindi heartland (Apharan).
Ekta gave entertainment to the neglected lot- Homemakers
While a lot can be (and has been already) written about the "brand" Ekta Kapoor, it is extremely important to highlight that she single-handedly empowered women across the country. Her serials, no matter how over the top it may seem to the "Netflix and Chill" generation, provide respite to homemakers whose lives revolve around their husbands and children.
After watching her shows, women learned from protagonists
And data supports Ekta's brand of entertainment as well. Speaking about the same, she revealed in an interview that Boston Research Group concluded during 2003-2007, Indian television was highly watched and women started emulating the on-screen stars. Women began having an opinion on family matters, which had been dominated by men. Ekta called this shift in society her biggest achievement, and rightly so.
Ekta's heroines taught what feminism means before anyone else
A closer look at female protagonists in Ekta's serials and one can easily see they have all been staunch feminists. Whether it was Tulsi or Parvati or Prerna or Bani, all of them stood up for what's right (even if it meant miffing their families), supported other women during difficult times, and didn't think twice before slamming people who ill-treated women.
Whatever Bollywood gets wrong, TV does right
In more ways than one, television is the anti-thesis of Bollywood, and Ekta deserves credit here as well. The 70 mm screen reduced women to glamor dolls but TV serials didn't. The shows revolve around female protagonists, their struggles and happiness. As a result, the viewers, mostly women, see a reflection of themselves on screens. Since the roles are reversed, Bollywood's crippling issue of pay parity doesn't exist in the TV industry.
Ekta knows she has to subtly deliver message through TV
Ekta is often accused of promoting "regressive content" on Indian television. But she said those who slam her, don't understand Indian audience. In an interview, she underlined one can't get radical on television. "I made a show about a woman, whose marriage is not working and she develops a bond with another man. Unfortunately, India refused it," she said.
While 'Naagin' sells, a "progressive" show doesn't
"I make a Pyaar Ko Ho Jaane Do about two people from different countries falling in love; despite an interesting concept with real people, it doesn't work. Then I make Naagin, which is an OTT, shamelessly in-your-face show, it works!" she said in another interview. Can't blame her for respecting viewers' demands, can we?
Ekta is also the "wind behind wings"
Ekta has ensured she uses her clout to help women, more than once. When Lipstick Under My Burkha got embroiled in a controversy, she backed it and when Veere Di Wedding failed to get producers on board, she put her money in it. As a woman holding a key position in a celebrated production house, she has ensured women's voices don't go unheard.
We really should thank Ekta more often
Long before feminism became cool, or women realized it's important to voice their opinions or armchair activists wanted to "burn the world down" with their anger, Ekta subtly educated women, who in turn raised empowered daughters. She reached out to women, created a safe space for their conversations, and listened to their worries. Thank you, Ekta, for being what you are and doing what you do.