Instagram egg that defeated Kylie Jenner has started to crack
Instagram egg that defeated Kylie Jenner has started to crack
Jan 23, 2019, 12:36 pm
2 min read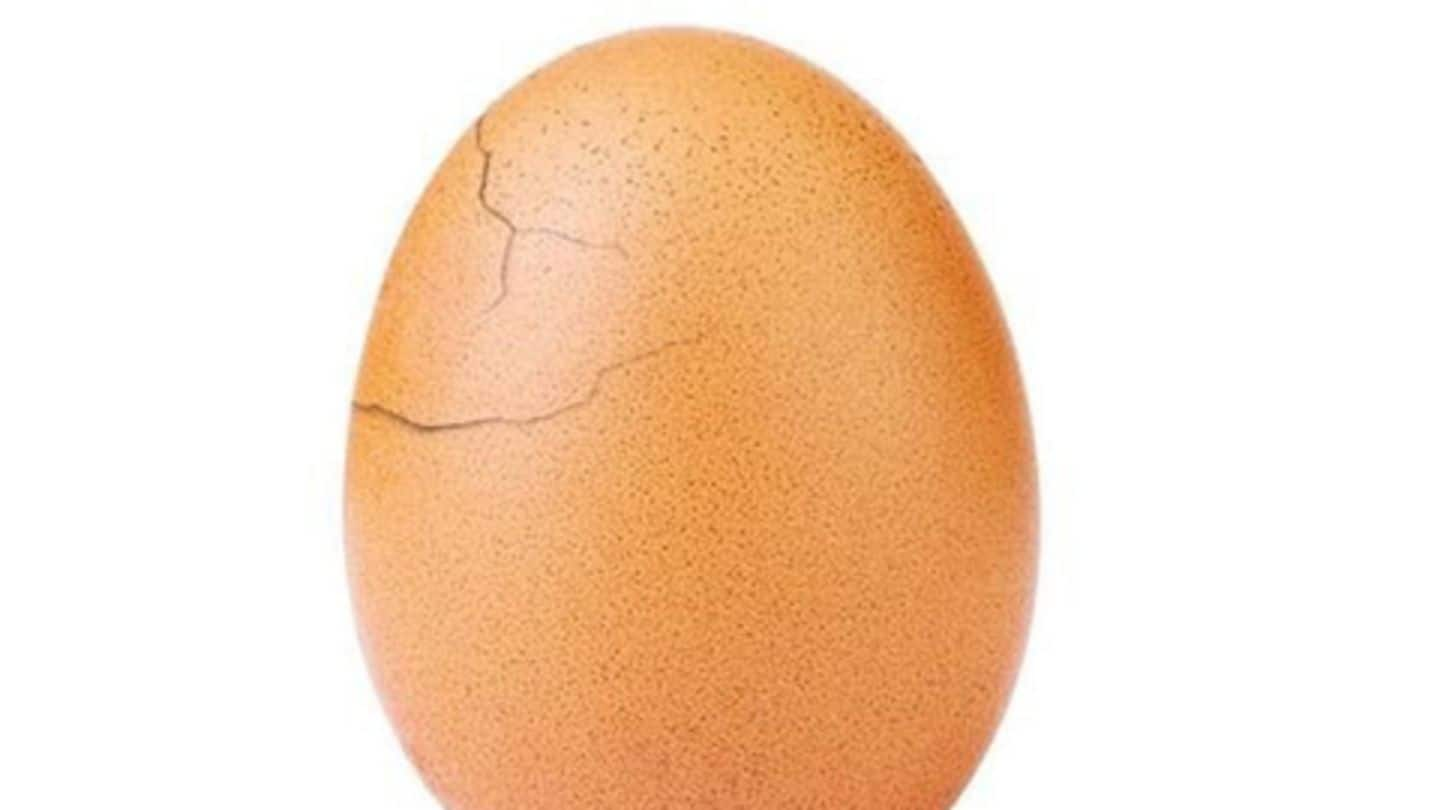 The power of social media dethroned Kylie Jenner recently from the spot of having the most liked picture on Instagram, by bombarding over 48mn likes on the picture of a simple egg. Now, the Instagram account 'world_record_egg' has added two more pictures of the same egg showing that it has started cracking. Instagrammers are now busy speculating of what emerges out of it.
The cracking egg has already received 3 million likes
Few days ago, the Instagram account held by an anonymous user posted another picture of the egg in which one could see a slight dent on its shell. Within four days, the picture, with no caption, received a whopping 8mn likes. Today, another picture got released showing the same egg cracking further and in less than 10 hours, it garnered over 3mn likes.
8 million likes in 4 days, now that's 'egg-cellent'!
Instagrammers are wondering who will pop out of the egg
Instagrammers now have come up with different theories behind the egg's cracking. Many jokingly said that Kylie herself is going to pop out of the egg. Some named other members of the Kardashian family while one imagined Donald Trump coming out of it. Meanwhile, others made egg related puns such as, "the suspense is making me crack", "this is so egg-citing," etc.
But, how could an egg defeat Jenner? Marketing guru reveals
The egg v/s Kylie is one the biggest crazy trends that kickstarted 2019. Recently, we did a report on a 19-year-old US marketing guru, Ishan Goel, who was the "gasoline" that "fueled" the popularity of the egg, helping it defeat the TV personality. According to Goel, the aim to outdo a celebrity united people to vote for something as mundane as an egg.