'Ande ka Funda': Here's how Instagram egg beat Kylie Jenner
'Ande ka Funda': Here's how Instagram egg beat Kylie Jenner
Jan 19, 2019, 05:31 pm
3 min read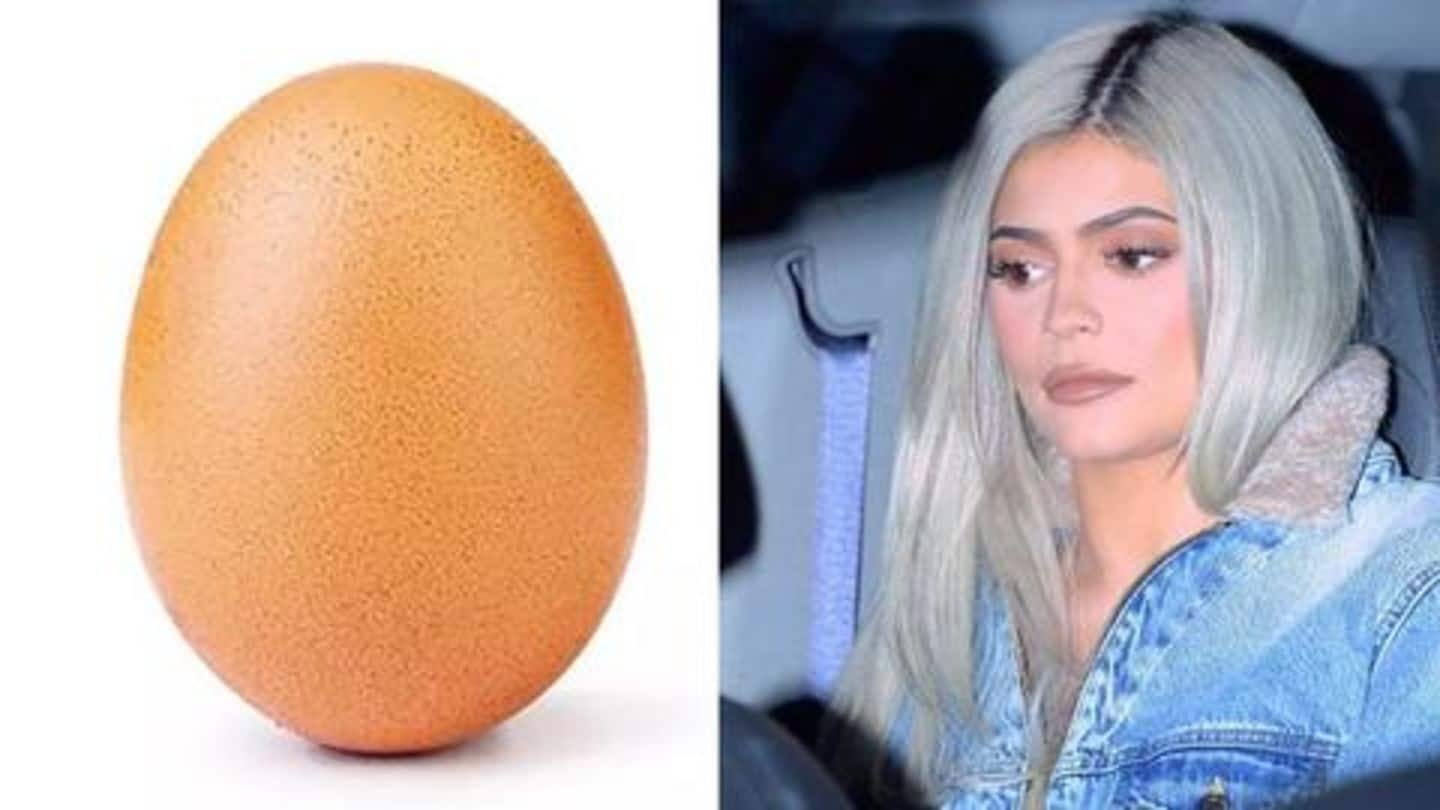 2019 kickstarted with a crazy trend which made the image of an egg on Instagram the top-liked post. It was done in order to defeat the huge number of likes Kylie Jenner received on her birth announcement picture of her daughter Stormi last year. Now, a 19-year-old Indian marketing guru from the US has explained the secret behind the egg's success.
Anonymous user wanted to beat Kylie's 18 million likes
For those living under the rock, an anonymous UK-based Instagram account @world_record_egg had shared a simple photo of a brown egg on January 4. The photo was captioned, "Let's set a world record together and get the most liked post on Instagram. Beating the current world record held by Kylie Jenner (18 million)! We got this." Well, the anonymous user surely got it.
Egg's picture even made appearance on Paper Magazine's digital cover
The picture, a stock image of an egg, gained massive popularity as soon as it was shared. It garnered a whopping 48.3 million likes (and counting) and even made an appearance on the cover of a digital issue of Paper Magazine. Notably, Paper Magazine was the one which helped Kylie's sister Kim Kardashian "break the internet" with a semi-nude photo shoot in 2014.
Egg-celent: The power of an egg dethrones a celeb
19-year-old marketing genius was the 'gasoline' that fueled egg's popularity
Behind the egg's victory, the Internet has 19-year-old Ishan Goel from Massachusetts to thank for. Ishan told media that he was the "gasoline" that fueled the popularity of the post. "I worked to garner attention for the page on Reddit, reached out to media really early on, and told all of the celebrities and influencers in my network to help push it," he said.
'The egg isn't a picture. It represents something bigger'
Ishan explained that the reason why people liked the picture was because the "egg isn't a person. It represents something bigger." "The idea that an inanimate object can connect so many people is a testament to the fact that people love to root for the underdog," he said. He added that the simplicity of the photo added to its popularity.
"Celebrities wield so much power and influence, and an egg uniting so many people is a powerful commentary on social media's impact on society today. Social media has given celebrities this sort of omnipotence," Ishan said. He added that people can rally around the "thrill of outdoing a celebrity". "It makes the world seem less intimidating, more light-hearted, and more accessible," he said.