'Dangal' star quits acting: My relationship with religion was threatened
Last updated on
Jun 30, 2019, 02:49 pm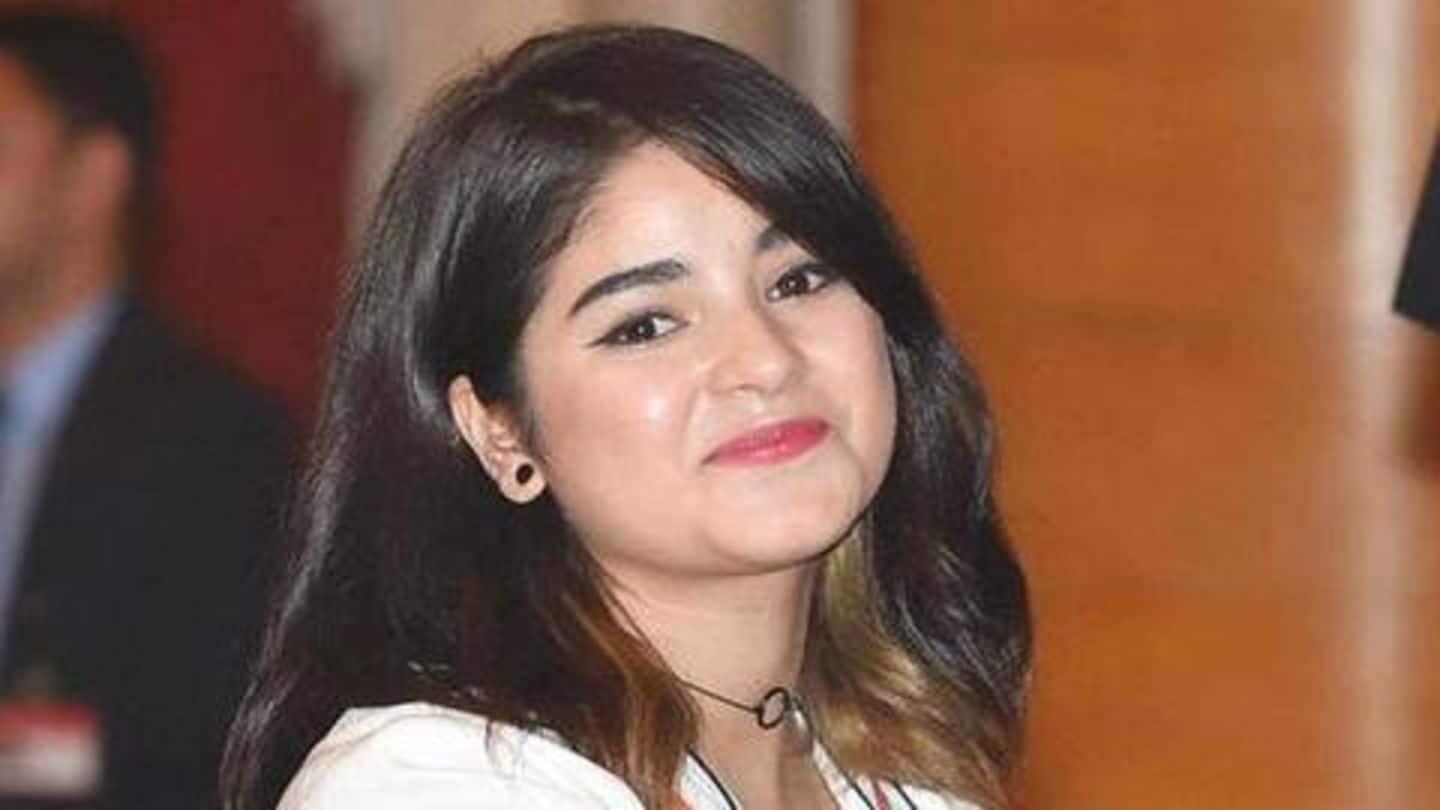 On Sunday, National Award-winning actor Zaira Wasim announced that she will no longer continue to work in the field of acting. The 18-year-old will part from the Bollywood industry after having delivered brilliant performances in films like Dangal and Secret Superstar. The upcoming film The Sky is Pink will be her last. Here's why she has chosen to leave acting.
Wasim believes she does not belong in the film industry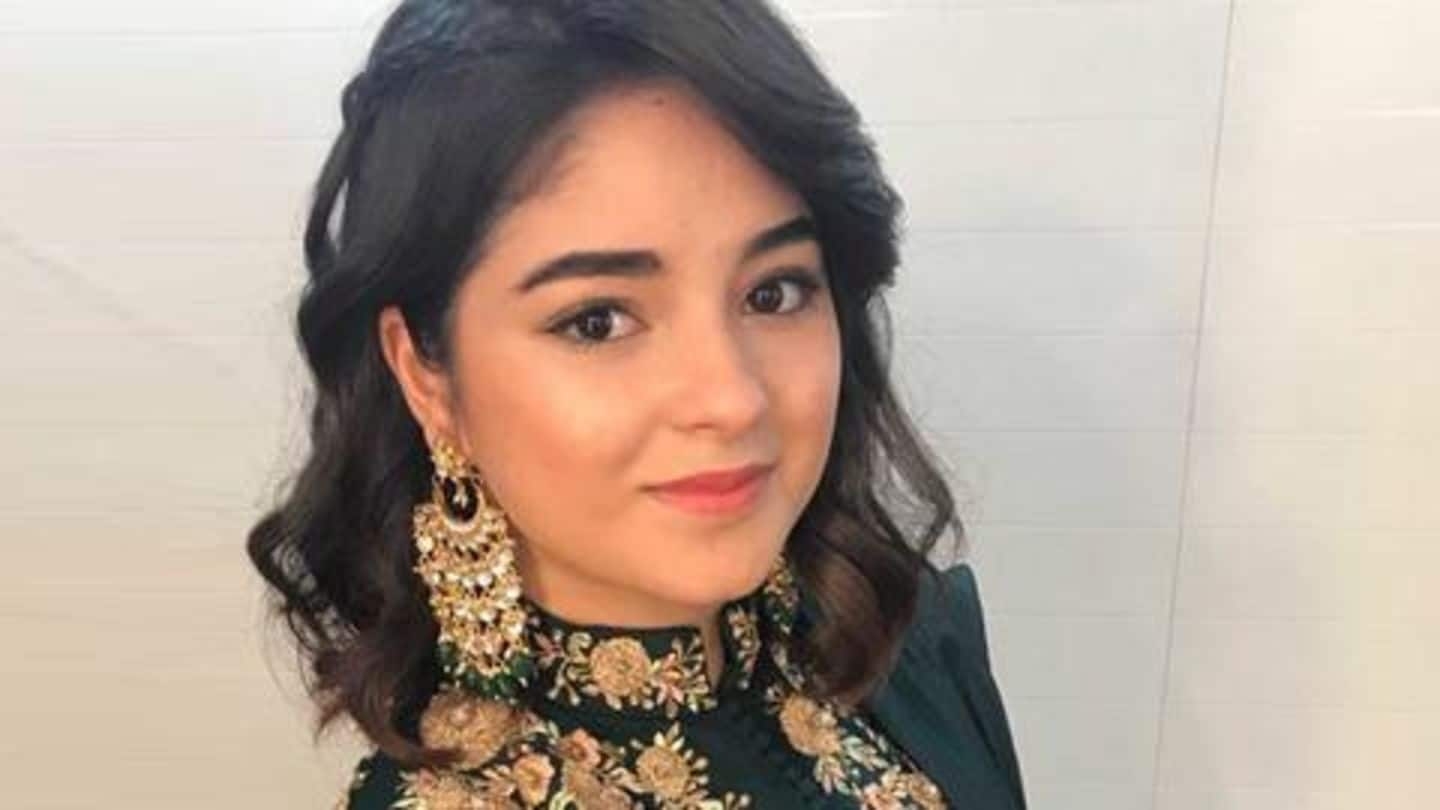 On Sunday morning, Wasim wrote a lengthy post on Facebook, detailing the reason behind her disassociation from acting. Wasim stated that she "may fit here perfectly, I do not belong here." She added that although she remains grateful for the love and support from fans, she never wanted to become the "role model for the youth" that she was made out to be.
Wasim said she's 'not truly happy' with acting
"As I complete 5 years today, I want to confess that I am not truly happy with this identity i.e my line of work. For a very long time now it has felt like I have struggled to become someone else," Wasim stated.
My relationship with religion was threatened, says Wasim
Wasim also said that acting led her down a "path of ignorance" as she "silently and unconsciously transitioned out of imaan." Saying that her "relationship with religion was threatened," Wasim said, "I lost all the Barakah from my life." She said she struggled with stability and was "constantly battling with her soul" and continued "strengthening and satisfying her own (shallow and worldly) desires."
'I kept procrastinating by tricking and deluding my conscience'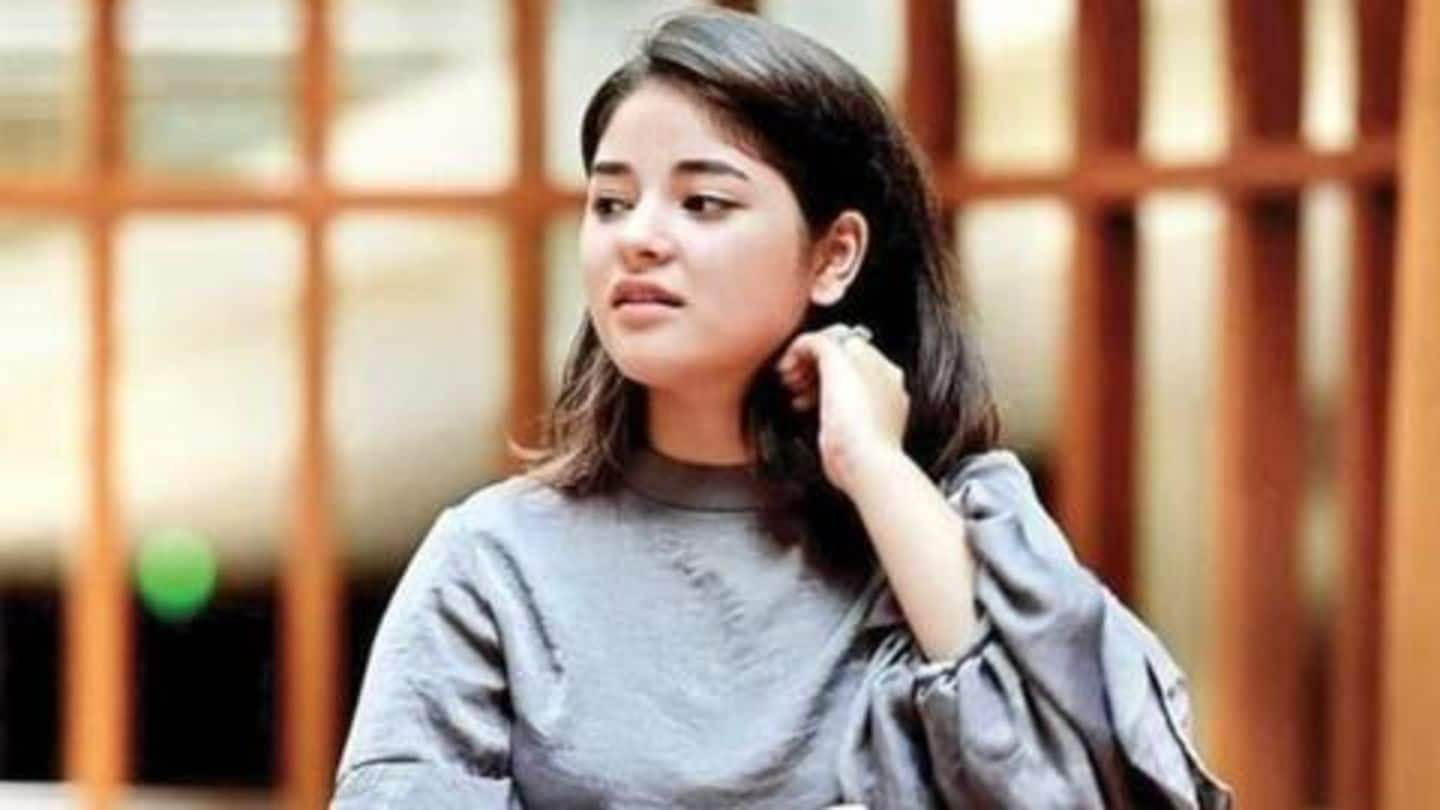 Wasim further wrote, "I kept procrastinating by tricking and deluding my conscience into the idea that I know what I am doing doesn't feel right but assumed that I will put an end to this whenever the time feels right." However, she added, she continued to "succumb to the environment that damaged her peace, imaan and my relationship with Allah."
Quran, Allah's messenger influenced her decision
Wasim attributed her decision to the Quran and the guidance of Allah's messenger. After much deliberation, she said, she realized, "Success isn't correlated with our biased, delusional and conventional shallow measures of life. Success is the accomplishment of the purpose of our creation." She also advised that "no amount of success, fame, authority or wealth is worth trading or losing your peace."
In 2017, then 16-year-old Wasim was criticized for political stance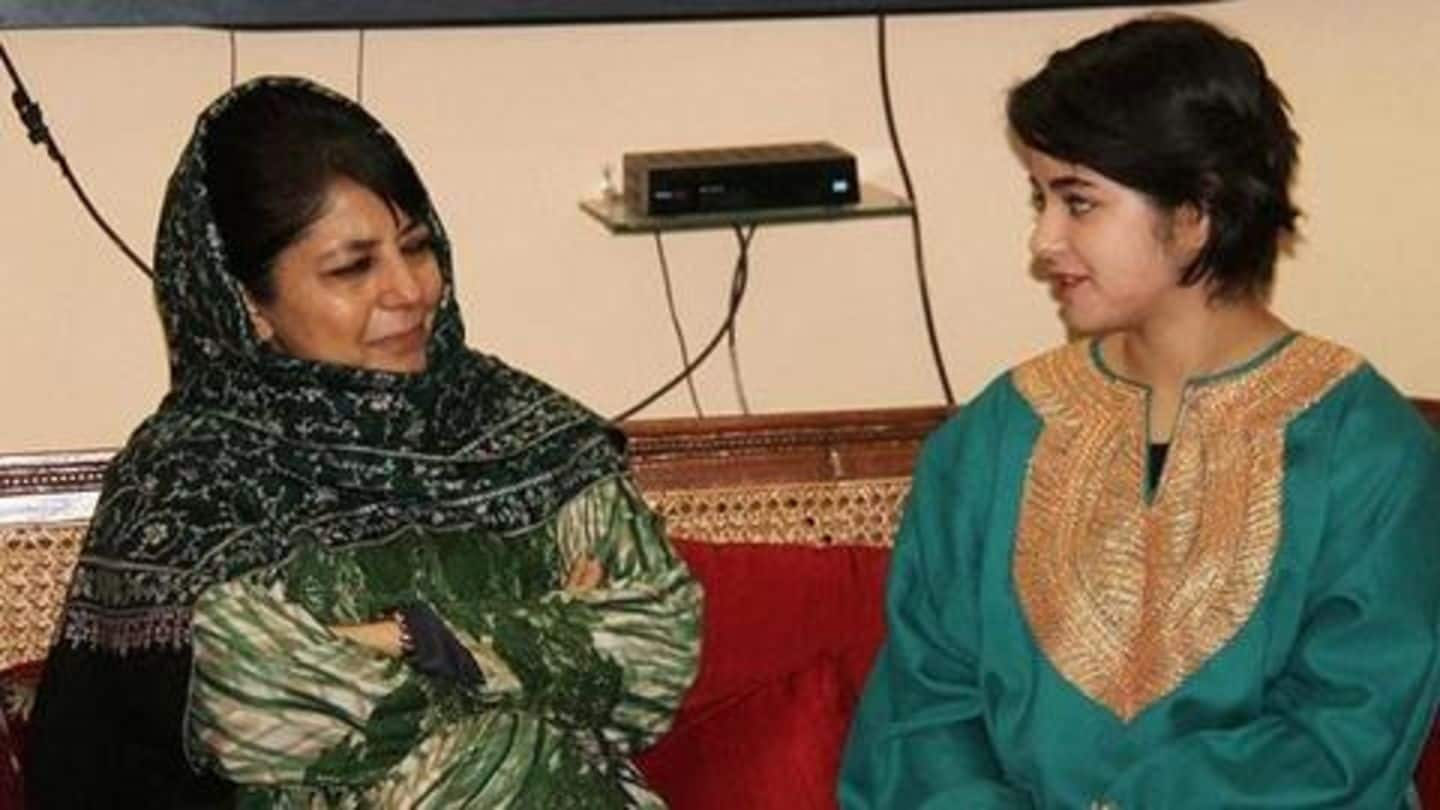 Wasim, a Kashmiri, was often trolled on social media. In 2017, she was criticized for meeting then-Chief Minister of Jammu and Kashmir, Mehbooba Mufti, who faced the public's ire over the civil unrest in the state. She also received death threats for meeting Mufti, and eventually had to apologize. She had then said, "I hope people still remember that I'm just a 16-year-old girl."
Meanwhile, here's what Wasim's brief career looks like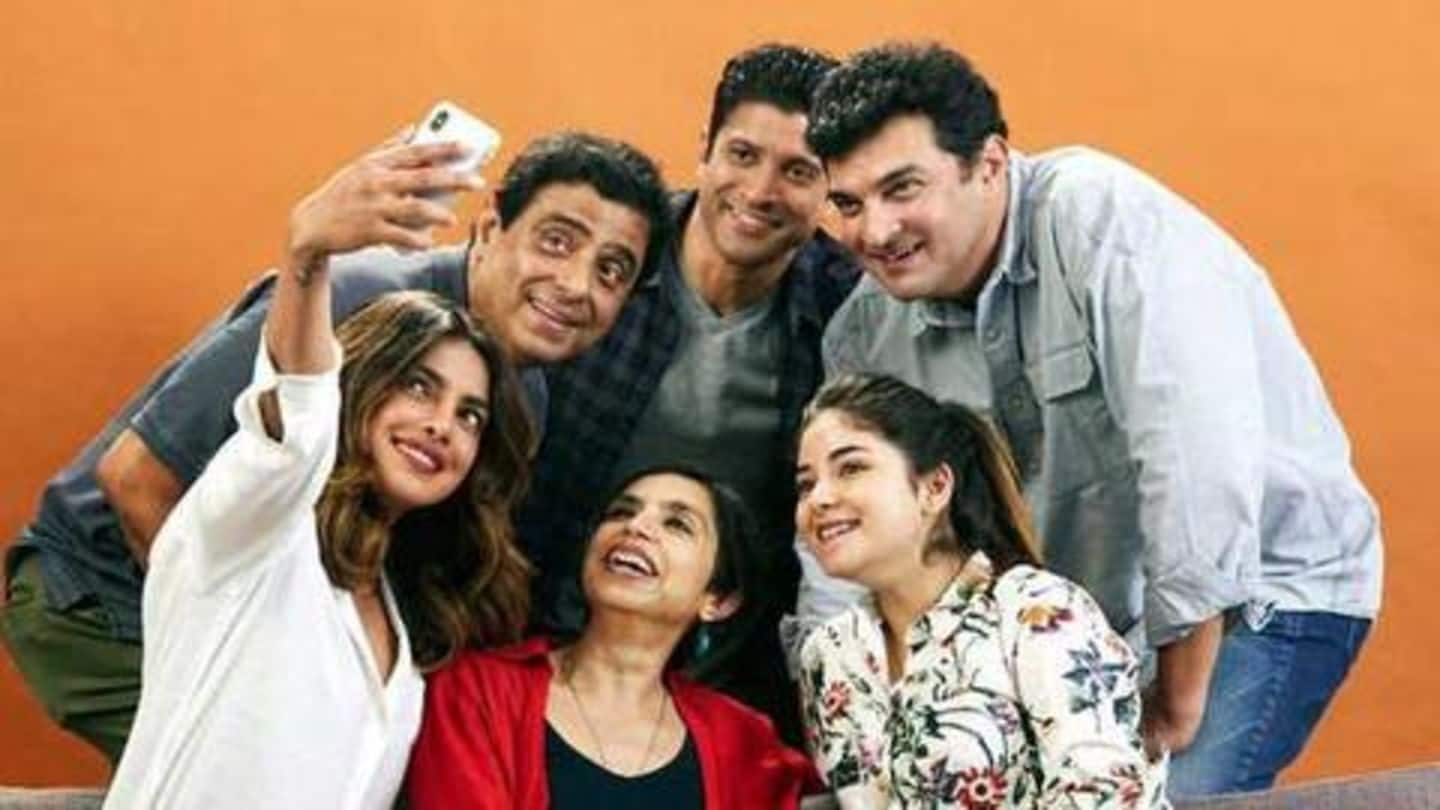 Wasim made her debut with the 2017 film Dangal, where she played the role of a younger Geeta Phogat. Her next film was the 2018 musical drama Secret Superstar, where she played a teenage girl who aspires to a singer. She will next be seen The Sky is Pink, also starring Priyanka Chopra Jonas and Farhan Akhtar. The film releases in October.
You can read her post here