Amid JNU protests, 4 major Delhi Metro stations closed
Last updated on
Nov 18, 2019, 06:29 pm
On Monday, the Delhi Metro Rail Corporation (DMRC) announced that four metro stations on the yellow line have been closed temporarily.
The move comes as security was tightened amid a protest by students of the Jawaharlal Nehru University (JNU).
Earlier today, the protesting students marched towards the Parliament over a steep hostel fee hike, however, they were stopped by the police.
Here's more.
DMRC closed 4 major metro stations on Delhi Police's advice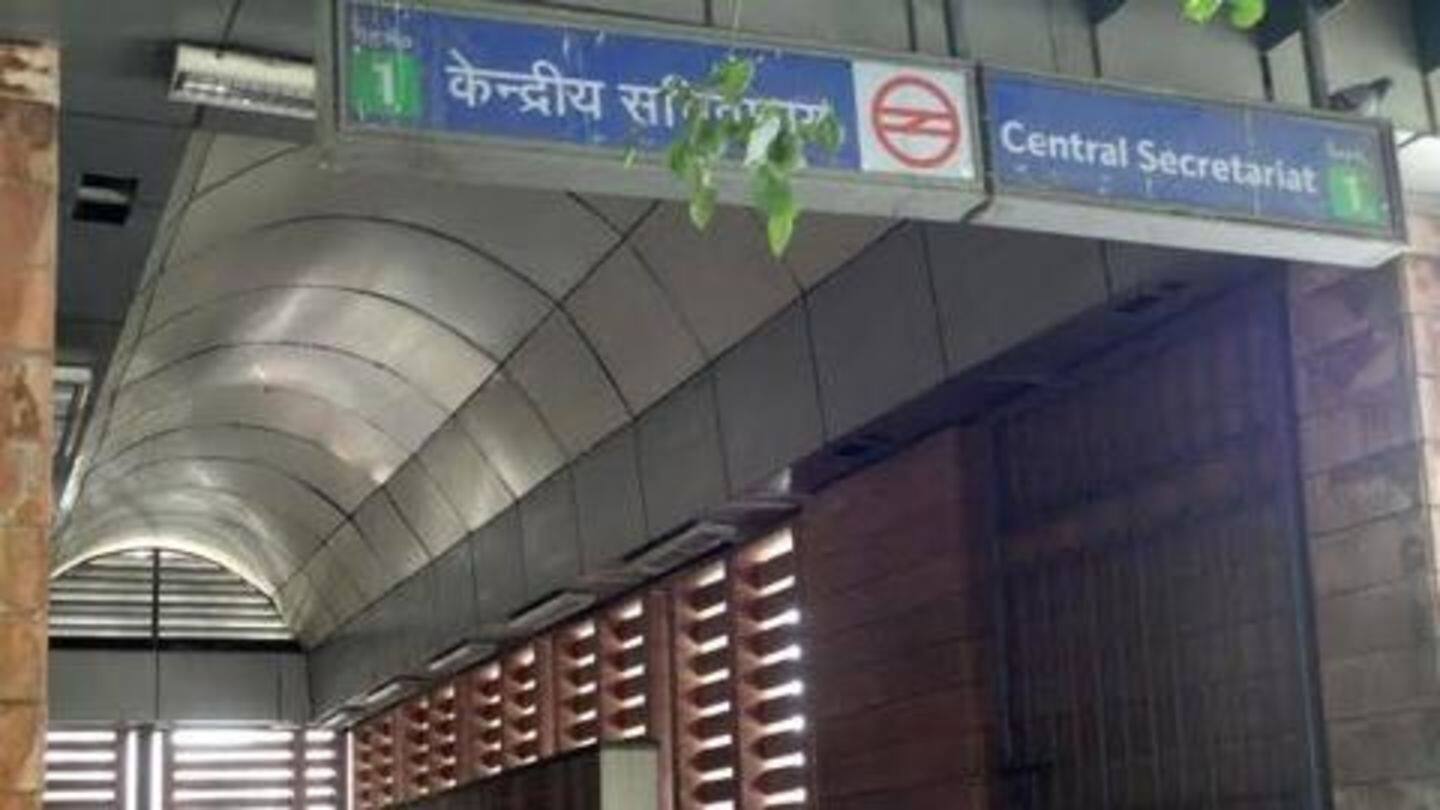 The official Twitter handle of the DMRC tweeted, "As advised by Delhi Police, trains are not halting at Udyog Bhawan and Patel Chowk. Exit/Entry Gates for Udyog Bhawan, Patel Chowk and Central Secretariat have been closed temporarily."
In another tweet, the DMRC announced that trains will also not halt at Lok Kalyan Marg and entry/exit gates of the station will be closed temporarily.
What are JNU students protesting about?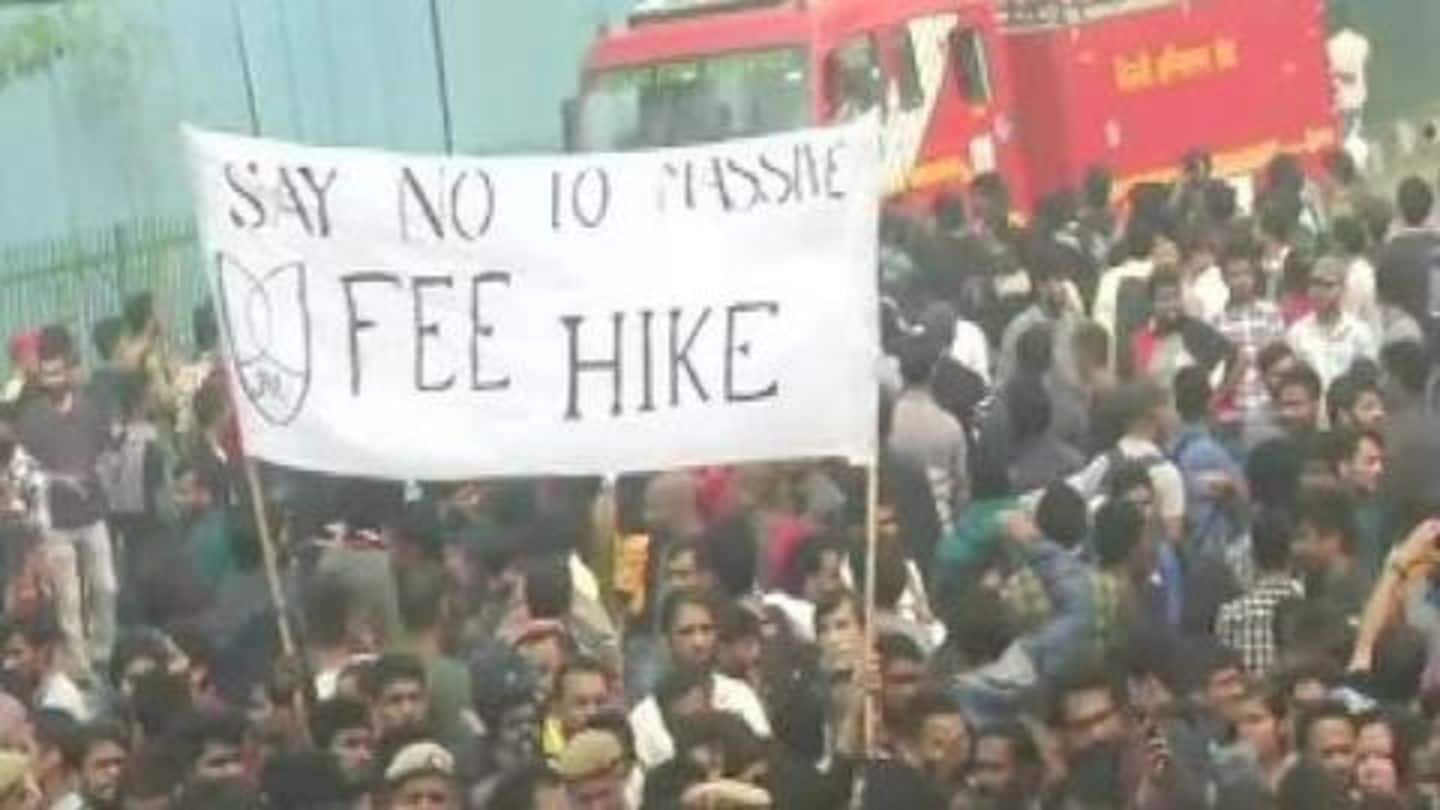 JNU students are protesting against a hostel fee hike proposed in JNU's draft manual.
Along with the fee hike, the manual also allegedly lists a dress code, curfew timings, restrictions by the administration on entry to the Parthasarathy Rocks, and attempts to lock students' union office.
Although JNU administration proposed to reduce the fee hike, students continued protests, demanding a full roll-back.
Prohibitory orders issued near Parliament; over 50 students detained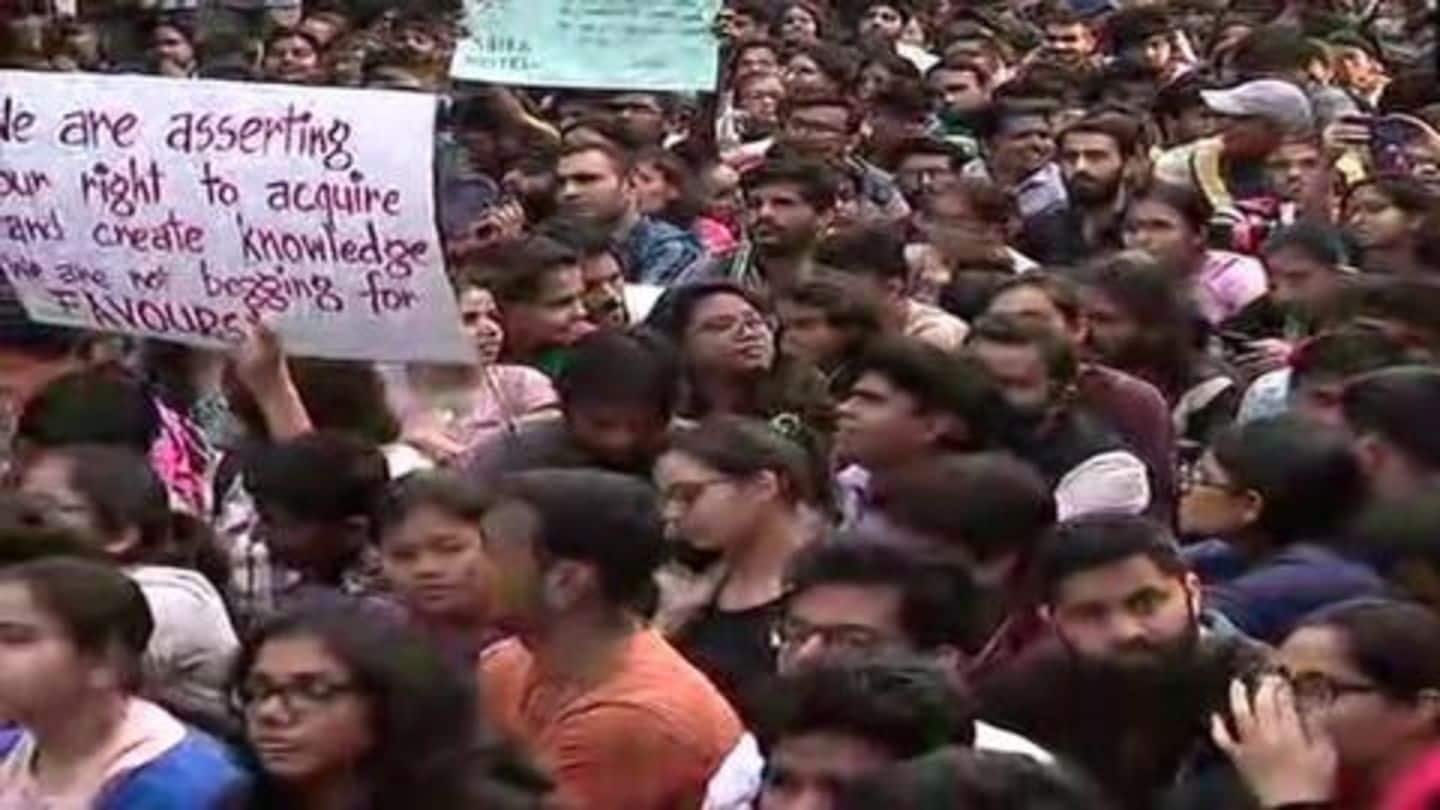 On Monday, JNU students started marching towards the Parliament in protest of the fee hike.
The march was, however, stopped near Safdarjung Tomb as the police tightened security and placed barricades and water cannons. Section 144 was also imposed near the Parliament building.
The police detained at least 50 students as a clash between protestors and cops broke out and the students were lathi-charged.
Here are the visuals from the clash
#WATCH Delhi: Clash between Jawaharlal Nehru University (JNU) students and police, earlier today. Delhi Police PRO has said that they will inquire into lathi charge allegations made by JNU students. pic.twitter.com/5yOhuDBvdi

— ANI (@ANI) November 18, 2019
3-member panel appointed to restore normal functioning at JNU
Meanwhile, in a bid to restore normal functioning at the university, the Education Ministry set up a three-member panel to initiate a dialog.
HRD Secretary R Subrahmanyam said, "With a view to restore the normal functioning of JNU through dialog with all stakeholders and to advise the university administration for resolution of contentious issues, the government has appointed a three-member high power committee."