#TravelBytes: Top 5 national parks to visit in India
#TravelBytes: Top 5 national parks to visit in India
Aug 12, 2018, 07:03 pm
2 min read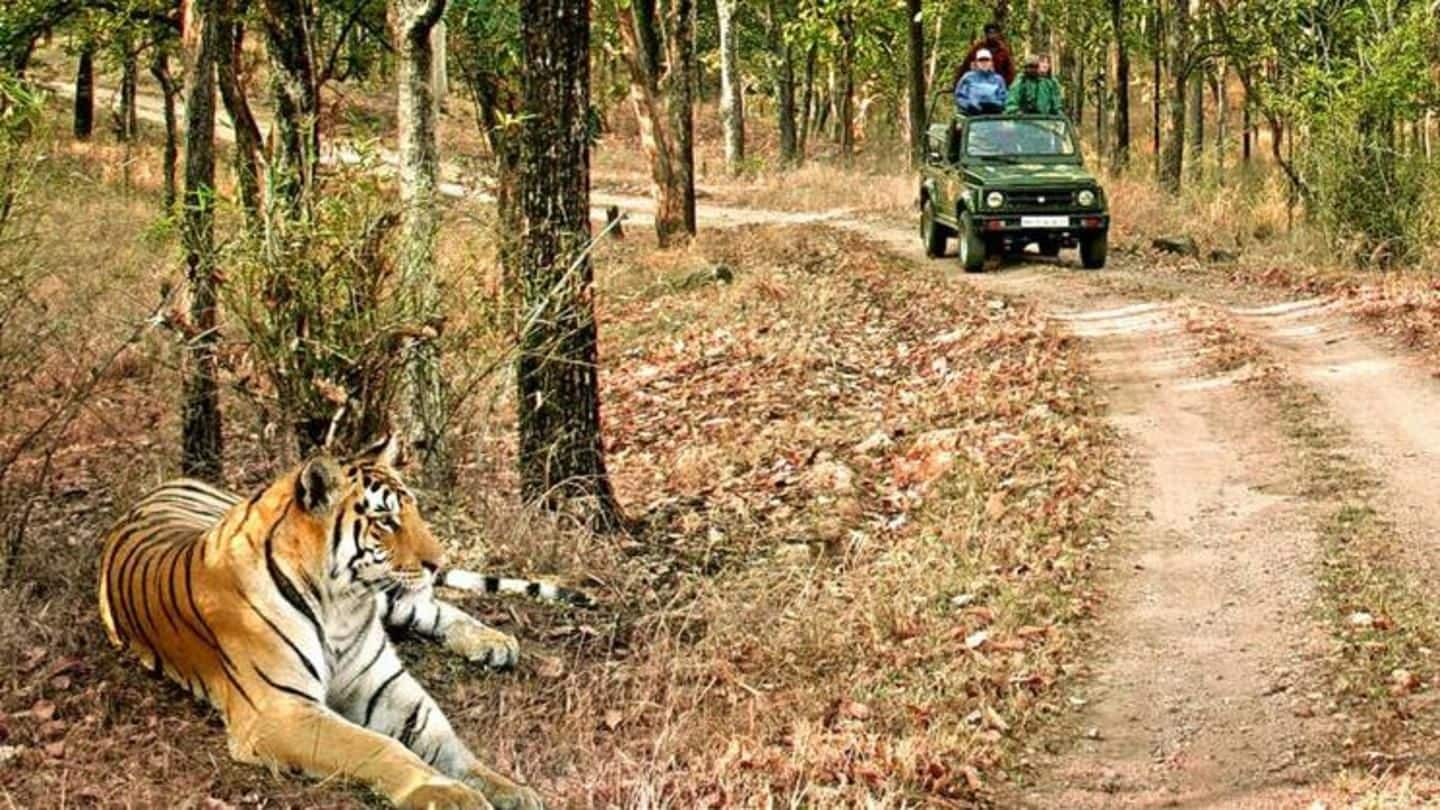 Traveling is about exploring new places, getting some fresh air, seeing the unseen, and doing the undone. Then why should vacations be always about pretty hill-towns? They shouldn't be. The adventure soul in you deserves to see the wild side of our travel-versatile country. And what better to explore than the amazing National Parks. Here are top 5 National Parks to visit in India.
India's trademark- Jim Corbett National Park, Uttarakhand
Drawing inspiration for its name from the world-renowned Tiger hunter, Jim Corbett was the first ever national park to be established in India in 1936. Based in the Nainital district of Uttarakhand and spread over a sprawling area of 1300 sq km, it's known for its majestic, striped tigers, wild elephants, sloth bears, langurs, peacocks, and gharials. November-May is the best time to visit.
The UNESCO world heritage- Kaziranga National Park in Assam
Largely covered with swamp and grasslands, the Kaziranga National Park in Assam is home to around 2,000 one-horned rhinos, their largest population across the globe. Further, highly dense population of tigers is also present here. Other mammals include elephants, swamp deer, water buffaloes, leopards and many species of resident and migratory birds. November to May makes for the best time to visit.
Bandhavgarh National Park, Madhya Pradesh
The spectacular Bandhavgarh National Park in Madhya Pradesh boasts of the highest concentration of tigers in India. Apart from featuring the mighty Royal Bengal tiger, the region is also rich in leopards. Other attractions are Wild boar, the Indian bison, Sambar, barking deer, langurs, and nearly 250 species of birds and several reptiles. Best time to visit the park is November-May.
Ranthambore National Park, Rajasthan
Offering an amazing mix of wildlife and history, the Ranthambore National Park in Rajasthan has the mighty 10th century Ranthambore fort. Featuring rocky plains and sloppy cliffs, the Park is quite popular mainly because of its proximity to the national capital. Take a Jeep Safari to spot the tigers there. Also, there are hundreds of bird species to be spotted.
Kanha National Park, Madhya Pradesh
Experience the picturesque setting featured in Rudyard Kipling's classic novel- 'The Jungle Book' at Kanha National Park in Madhya Pradesh. Boasting of lush saal, bamboo woods, streams, and grasslands, it is known for preserving many endangered species. Apart from tiger sighting safaris, the park is popular for its barasinghas, and many other birds and mammals. November to May is the best time to visit.