#CareerBytes: These 6 online-courses will make you an AI expert
#CareerBytes: These 6 online-courses will make you an AI expert
Written by
Ramya Patelkhana
Jun 28, 2018, 02:16 pm
3 min read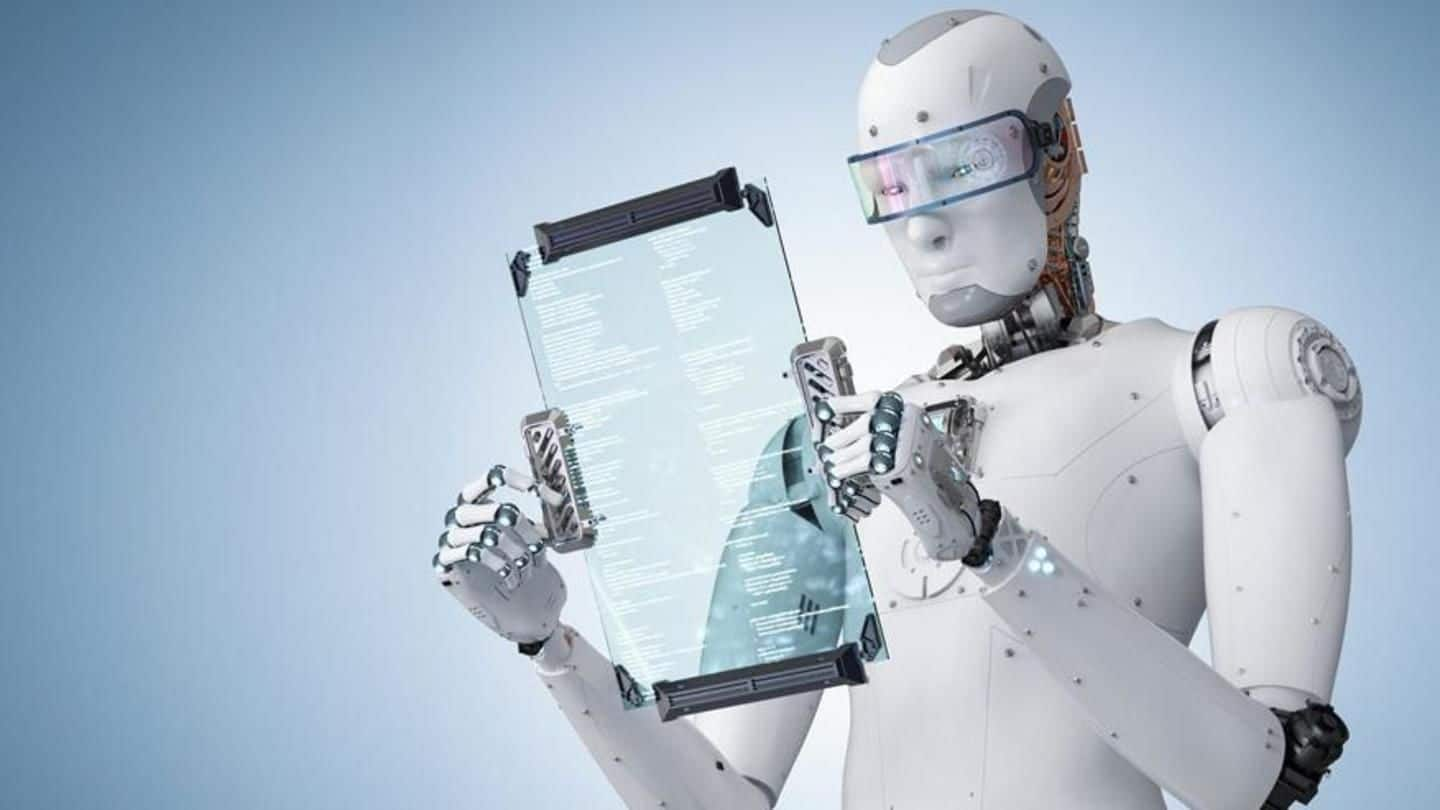 Artificial Intelligence is transforming the world; it's being integrated into various fields like healthcare, banking, transport, defense, education, etc. Today, we find AI everywhere - from search engines to digital assistants like Siri and Alexa, smart home-appliances, self-driving cars, etc. So, the need for people with knowledge about AI is on the rise. Here are 6 online courses to help you learn about AI.
Google provides free resources online to help learn AI
Tech giant Google offers free online learning resources to help general public learn about Artificial Intelligence. The free resources include online courses, videos, documents, workshops, a neural network playground, etc. It recently launched a free AI and Machine Learning crash course designed for both beginners and those with a little experience. It covers basic introduction to machine learning, TensorFlow, designing and training neural networks.
MIT also has a free course for learning AI basics
The prestigious Massachusetts Institute of Technology (MIT) also offers a free online course in Artificial Intelligence. It comprises 30 lectures, interactive demonstrations, assignments, exams, instructor insights among other features. Students gain basic knowledge of representation, problem-solving, and learning methods of AI. The candidates would be able "to develop intelligent systems by assembling solutions to concrete computational problems" by the end of the course.
Fundamentals of AI and a mini degree from Columbia University
Columbia University in New York offers a free 12-week course covering the fundamentals of AI on edX web portal. It is part of the graduate-level Artificial Intelligence MicroMasters (edX) by Columbia University. The mini-degree comprises Artificial Intelligence, Machine Learning, Robotics, Animation and CGI Motion. The $946 MicroMasters course guarantees a solid understanding of AI principles, applications giving "advanced, professional, graduate-level foundation in Artificial Intelligence".
About Udemy's Artificial Intelligence A-Z course
Udemy offers the "Artificial Intelligence A-Z" course that teaches students how to build AI, the theory behind AI, and make AI to beat games. Candidates also get to build a "virtual" self-driving car. It combines machine learning, data science, and deep learning to "create powerful AI for real-world applications". This course is currently available at a special price of Rs. 770 (until 29 June).
Learn about AI from industry experts with this Udacity Nanodegree
Global online learning platform, Udacity, has a Nanodegree program in Artificial Intelligence that helps students learn essential concepts from experts and build a deep understanding of AI. The course covers topics like AI algorithms, search algorithms, optimization, planning, and pattern recognition. It offers support from AI experts (mentors) throughout the program duration. Udacity charges a fee of Rs. 31,500 for the three-month program.
UpGrad, IIIT-B offering PG Diploma in Machine Learning and AI
Mumbai-based edutech learning platform UpGrad in collaboration with International Institute of Information Technology, Bengaluru (IIIT-B) offers an 11-month online PG Diploma in Machine Learning and AI. The highly-rigorous program covers classification algorithms, deep learning, NLP, reinforcement learning, and graph models. Students learn to create intelligent solutions like chatbots, image classifiers, and smart games, UpGrad charges a fee of Rs. 2.85 lakh for the course.