'Mastermind' in Bukhari's killing was running hate blog from Pakistan
'Mastermind' in Bukhari's killing was running hate blog from Pakistan
Jun 28, 2018, 10:00 am
3 min read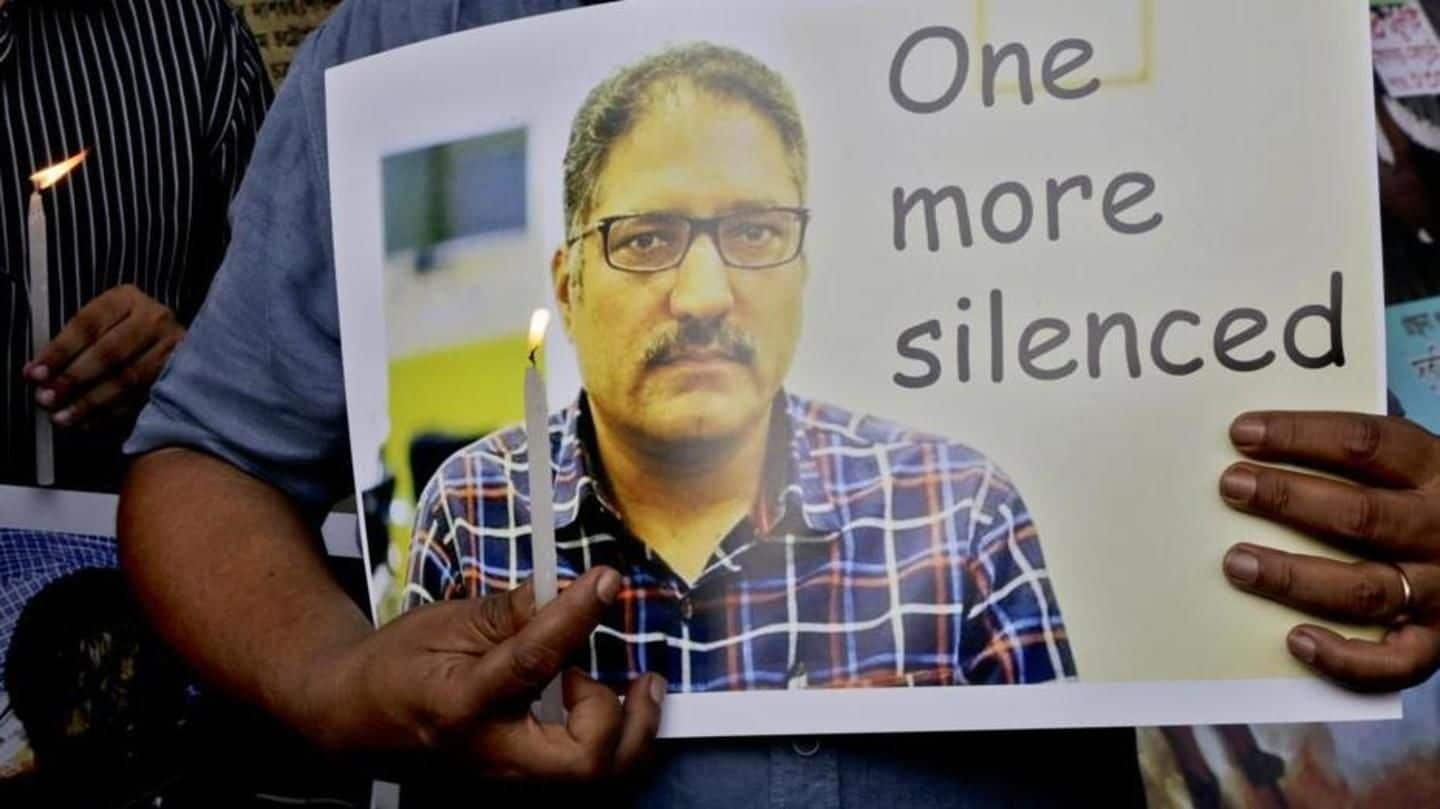 The investigation into reputed journalist Shujaat Bukhari's murder has revealed major clues. Police have already established the involvement of three terrorists- one Pakistani and two Kashmiri- in his assassination. They have now tracked a hate blog against Bukhari to Pakistan, run by 48-year-old Sajjad Gul. Gul, who did his MBA from a private institute in Bengaluru, was the mastermind of the crime, TOI reports.
Gul had escaped from Srinagar and Delhi jails to Pakistan
Apart from an MBA, Gul had reportedly trained as a laboratory-technician before turning to terrorism. Police records show the Kashmir native was lodged in the Srinagar Central Jail and Delhi's Tihar Jail before escaping to Rawalpindi. To run the blog, he "spoofed" IP addresses and routed them via Europe and the US. "Eventually, we located it in Bahawalpur, Punjab, of Pakistan," a source told TOI.
Hate campaign against Bukhari started after a 2017 Track-II conference
The blog in question claims to talk about the "Kashmir Struggle." A hate campaign against Bukhari started after he attended a Track-II conference in Dubai last July. Eleven days before his death, a post titled "Touts who are betraying the Kashmir struggle" targeted him. Twenty minutes before he was killed, Bukhari was warning an associate that "the social media campaign was getting shriller."
Bukhari's murder was part of a larger plot
Orders for killing Bukhari came from Pakistan-based sources, including Lashkar chief Hafiz Saeed, who were unhappy with his efforts to broker peace. According to TOI, Gul, assigned with the task of finding people for the hit, personally chose some local terrorists. Bukhari's assassination was part of a larger plot, which had started after the Center appointed former IB Chief Dineshwar Sharma as J&K interlocutor.
Have released no official statement yet: Kashmir Zone Police
Some sections of media is running story related to the press enclave terror incident in Srinagar. It is to clarify that Police has so far not released any press release pertaining to the investigation.We seek the cooperation of media for this.@JmuKmrPolice

— Kashmir Zone Police (@KashmirPolice) June 27, 2018
Two Kashmiris and one Pakistani also identified
The other three terrorists identified in the killing include a Pakistani named Naveed Jatt, who had earlier escaped from police custody. Jatt, a Lashkar terrorist also known as Abu Hanzulla, was nabbed in 2014, but he managed to run away from the Shri Maharaja Hari Singh Hospital in Srinagar, where he had been brought for a checkup, this February.
Bukhari's audacious murder shocked the nation
On June 14, Bukhari was gunned down by bike-borne miscreants, moments after he had left his Press Colony office. He was an active part of the Track-II process, which involves consultations between non-state entities, particularly individuals and groups aiming to build trust and keeping back-channel communication links open.