Minutes before murder, Shujaat Bukhari said hate-campaign was "getting shriller"
Minutes before murder, Shujaat Bukhari said hate-campaign was "getting shriller"
Jun 22, 2018, 11:03 am
2 min read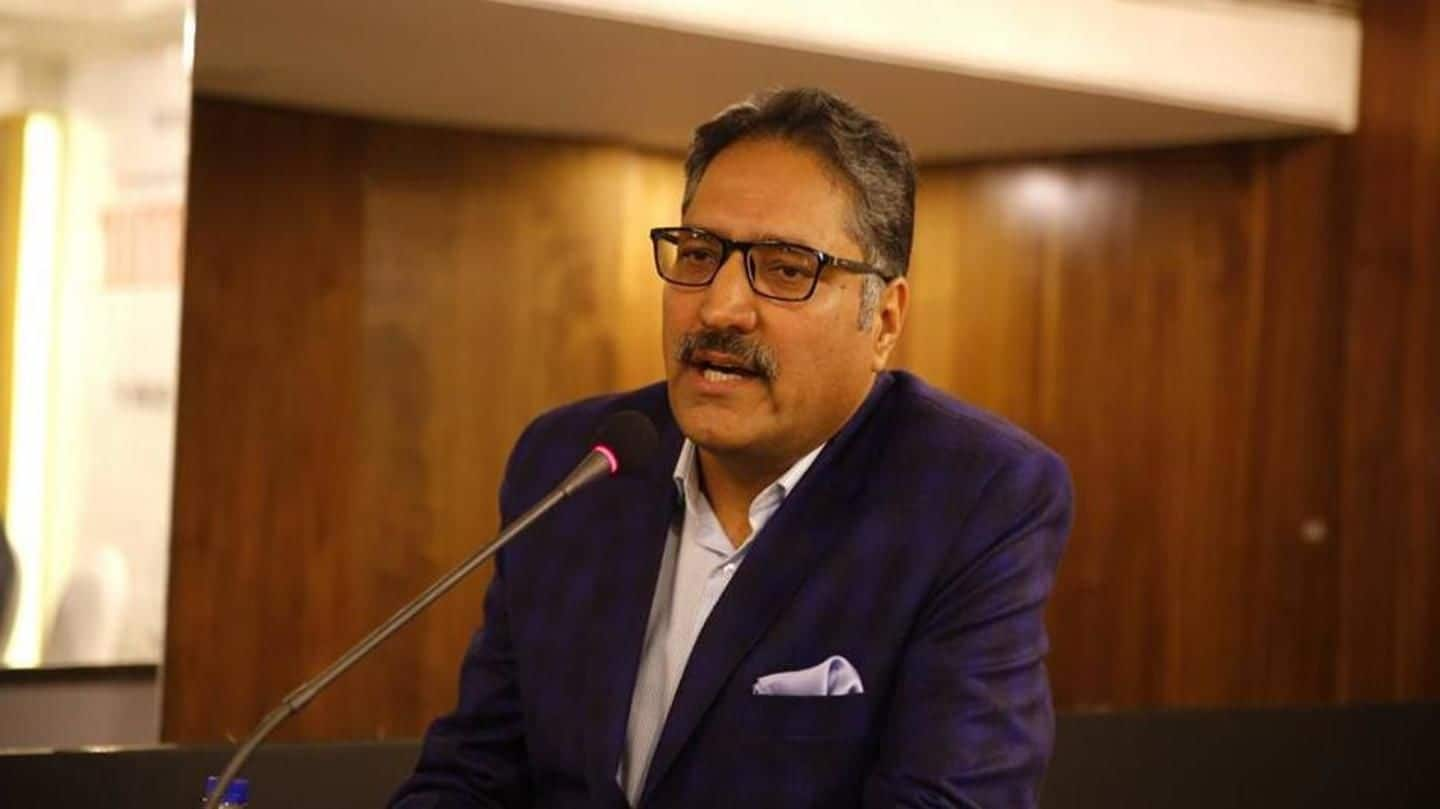 Minutes before his cold-blooded murder, esteemed journalist Shujaat Bukhari had warned a friend about an online hate-campaign, saying it was "getting shriller." One part of this campaign was a blog which had targeted Bukhari 11 days before he was killed. He had informed police about it, but a senior official said that "at (that) point in time, the blog was just considered a nuisance."
The blog regularly targeted journalists, cops
The blog (kashmirfight.wordpress.com), created in January, claims to talk about the "Kashmir Struggle." It has inflammatory posts against participants of the Track-II peace process, but is more fiction than facts, said Ahmed Ali Fayyaz, formerly with The Hindu, who was targeted but denied being part of the process. Iftikhar Gilani of DNA, who attended a Track-II meeting in Dubai as an observer, was attacked too.
Hate campaign against Bukhari began after Dubai conference
A hate campaign against Rising Kashmir Editor Bukhari, an active Track-II member, had started after last July's Dubai conference, Gilani said. Eleven days before his death, a post titled "Touts who are betraying the Kashmir struggle" targeted him. Twenty minutes before he was killed, he was on phone with Gilani, warning him to "be careful as the social media campaign was getting shriller."
Track-II participants are betraying the movement: Hizbul Mujahideen Chief
One of Bukhari's most aggressive critics was Hizbul Mujahideen Chief Syed Salahuddin. He had lashed out at participants of the Dubai conference, saying, "While funerals were being held in Kashmir, they were backstabbing the 'tehreek' (movement). They are working on someone's payroll."
Police now trying to get the blog blocked
On June 14, Bukhari was gunned down by bike-borne miscreants, moments after he had left his Press Colony office in Srinagar before Iftar. Police are now investigating the blog and have written to the Home Ministry requesting it to be blocked. The Track-II process involves consultations between non-state entities, particularly individuals and groups aiming to build trust and keeping back-channel communication links open.
I will keep speaking the truth: Kashmiri writer
A Hit-list on an ISI sponsored blog with names (and pictures) of people who 'work against the Freedom Movement'. The blog had also named Shujaat Bhukari, a week before he was shot dead.

These tactics will not deter me. I will keep speaking the truth. https://t.co/TOUBiZLCo4

— Junaid Qureshi (@JQ_plaintalk) June 21, 2018