Hours after Shujaat Bukhari's murder, J&K Police release suspects' photos
Hours after Shujaat Bukhari's murder, J&K Police release suspects' photos
Jun 15, 2018, 09:41 am
3 min read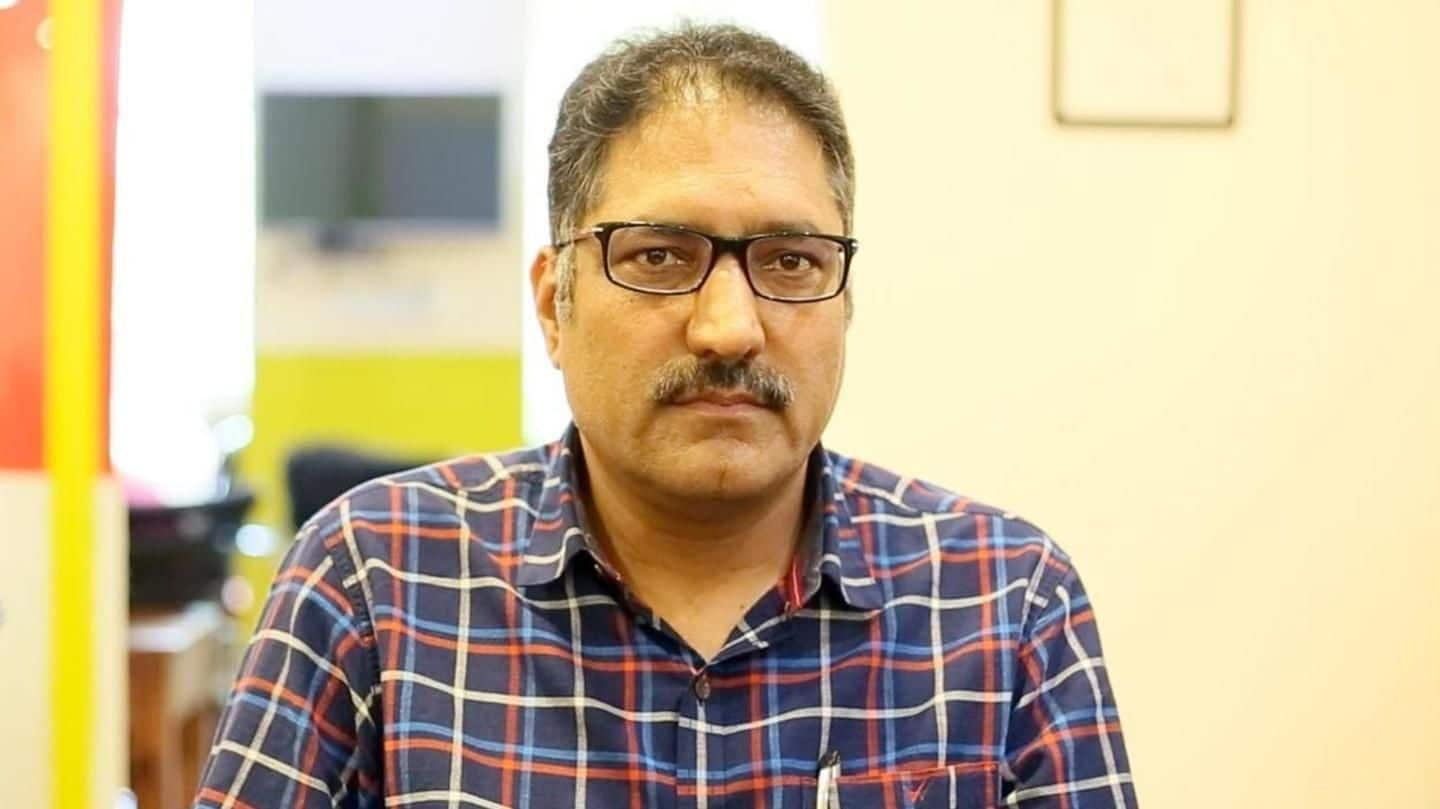 Hours after the murder of 'Rising Kashmir' editor Shujaat Bukhari, J&K Police have released photos of three suspects. The men, all with their faces covered, are seen riding a bike Police have called for information from the public. The name of anyone who offers help will be kept confidential, they assured. Bukhari's audacious killing has shocked the nation, triggering mass outrage.
The seemingly planned murder during Iftar
The incident happened yesterday, moments after he had left his Press Colony office before Iftar. Two security guards accompanied Bukhari. Three gunmen intercepted their car and opened fire, killing all three. Police later said the attack looked planned, scheduled during the Iftar rush. This came amid a 'ceasefire' declared by the government for Ramzan. Incidentally, during the same period, terrorists have launched several attacks.
Bukhari was a reputed journalist fighting for peace in Kashmir
Bukhari, formerly with The Hindu for 15 years, was widely considered a leading name in the Kashmir issue. He actively advocated a peaceful resolution, had helped organize conferences involving former Indian and Pakistani diplomatic officials, and was part of the "Track-II" diplomatic process. He also ran the 'Buland Kashmir,' 'Parcham' and 'Sangarmal,' and had received, among many honors, the World Press Institute USA fellowship.
Home Minister Rajnath Singh condemns the "act of cowardice"
The killing of @RisingKashmir editor, Shujaat Bukhari is an act of cowardice. It is an attempt to silence the saner voices of Kashmir. He was a courageous and fearless journalist. Extremely shocked pained at his death. My thoughts and prayers are with his bereaved family.

— Rajnath Singh (@rajnathsingh) June 14, 2018
Tributes pour in from around the nation
Condolences have poured in from all quarters. Paying tribute, former CM Omar Abdullah wrote, "He died in the line of duty doing what he did best & loved doing- journalism." Congress President Rahul Gandhi called him "a braveheart who fought fearlessly for justice and peace in J&K." "He will be missed." J&K CM Mehbooba Mufti, who rushed to meet his family, seemed teary herself.
 "A new low in a rapidly-deteriorating environment for media practitioners"
"An attack on a journalist challenges the foundations of a free press and vibrant democracy, more so in a state like J&K...(We) call upon the Center to take steps to ensure a situation where media can discharge duties without fear of violence," the Editors' Guild said.
Anger in Kashmir over killings during Ramzan
A spate of killings has rocked the Valley lately. Days ago, thousands attended the funeral of two cops who were killed while guarding the district court complex in Pulwama. The policemen, who were not even involved in combat, were targeted on Shab-e-Qadr, the night of blessings during Ramzan, leading to mass anger. In Bukhari's case, no organization has claimed responsibility yet.
Contact these numbers if you have any information
Police have now urged the public to reach out to the Kothibagh Police Station or PCR Srinagar in case they have any information. They can dial 9596770623 for the former, or 9596222550/9596222551/01942477568 for the latter. The Kashmir Police Control Room is at 100.