62 celebrities, including Kangana, slam open letter to PM
62 celebrities, including Kangana, slam open letter to PM
Jul 26, 2019, 01:27 pm
3 min read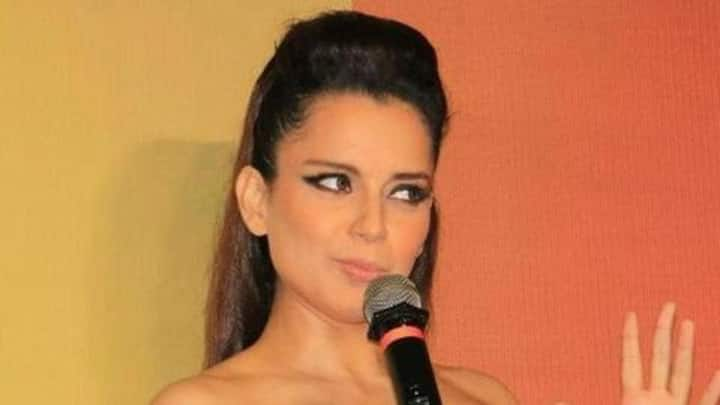 Days after 49 personalities wrote a letter to Prime Minister Narendra Modi asking him to do something about lynching incidents, 62 celebrities shot back slamming their "selective outrage". In a letter, the signatories, which include actress Kangana Ranaut, CBFC Chairman Prasoon Joshi, filmmakers Madhur Bhandarkar, and Vivek Agnihotri, accused them of foisting a "false narrative". They also praised PM Modi. Here are more details.
First, a bit about the first letter
The first letter, dated July 23, was signed by personalities like Aparna Sen, Anurag Kashyap, Adoor Gopalkrishnan, Mani Ratnam, Shyam Benegal, and Shubha Mudgal. They claimed, "Jai Shree Ram" was being used as a war-cry and told PM Modi persecution of minorities should be stopped. Noting that PM Modi has condemned lynching incidents, they said his words haven't been enough.
In new letter, the "self-styled guardians" were berated
Disagreeing with the line of thought expressed in the first letter, a fresh batch of celebrities wrote another one. Saying the letter astonished them, they wrote, "Forty-nine self-styled 'guardians' and conscience keepers' of the nation... have expressed selective concern and demonstrated clear political bias and motive." All they want is to build a false narrative and malign PM Modi's efforts, the new letter claimed.
"Why were they silent when separatists issues diktats?"
"The signatories of the 'open letter' have, in the past, kept silent when tribals and the marginalized have become victims of Naxal terror, they have kept silent when separatists have issued dictates to burn schools in Kashmir, they have kept silent when the demand for dismembering India were made," the letter read.
PM Modi is working for everyone, said celebrities
Further, they said PM Modi has put forward the mantra for his governance- Sabka Saath, Sabka Vikas, Sabka Vishwaas. They added lynching is a social malady and PM Modi has not only condemned it but has empowered state governments to take appropriate action. "We would urge everyone to condemn lynching, discrimination, and desecration of religious places with equal vehemence when they occur," they added.
They were silent when Kashmiri Pandits were driven out
Strangely enough, this group remained silent when those who chanted "Jai Shri Ram" were imprisoned or when Kashmiri Pandits were driven out, the new letter read. "They are silent when farmers are killed by cattle smugglers and live in terror due to them or when Jawans along some sectors of our borders are attacked and murderously assaulted by these smuggling cartels," the letter continued.
Why did you not speak on Triple Talaq, asked celebrities
"This very group did not display the courage to stand beside women who were opposed to and are struggling against the regressive Triple Talaq tradition and did not speak out for the need of equality and empowerment in this case," the letter went on.
Signatories said they have high hopes for India's future
The celebrities also claimed that those who signed the first letter have expressed disdain towards majority's faith. "They have repeatedly heaped derision on those who believe in Lord Ram and who derive strength and solace by chanting his scared name," they added. Ending the letter, the celebrities said they have confidence India will march towards a better tomorrow.
You can read the complete letter here
61 personalities including actor Kangana Ranaut, lyricist Prasoon Joshi, Classical Dancer and MP Sonal Mansingh,Instrumentalist Pandit Vishwa Mohan Bhatt, Filmmakers Madhur Bhandarkar Vivek Agnihotri write an open letter against 'selective outrage and false narratives'. pic.twitter.com/RGYIxXeJzS

— ANI (@ANI) July 26, 2019