49 celebrities write to PM Modi, demand action against lynchings
49 celebrities write to PM Modi, demand action against lynchings
Jul 24, 2019, 02:47 pm
3 min read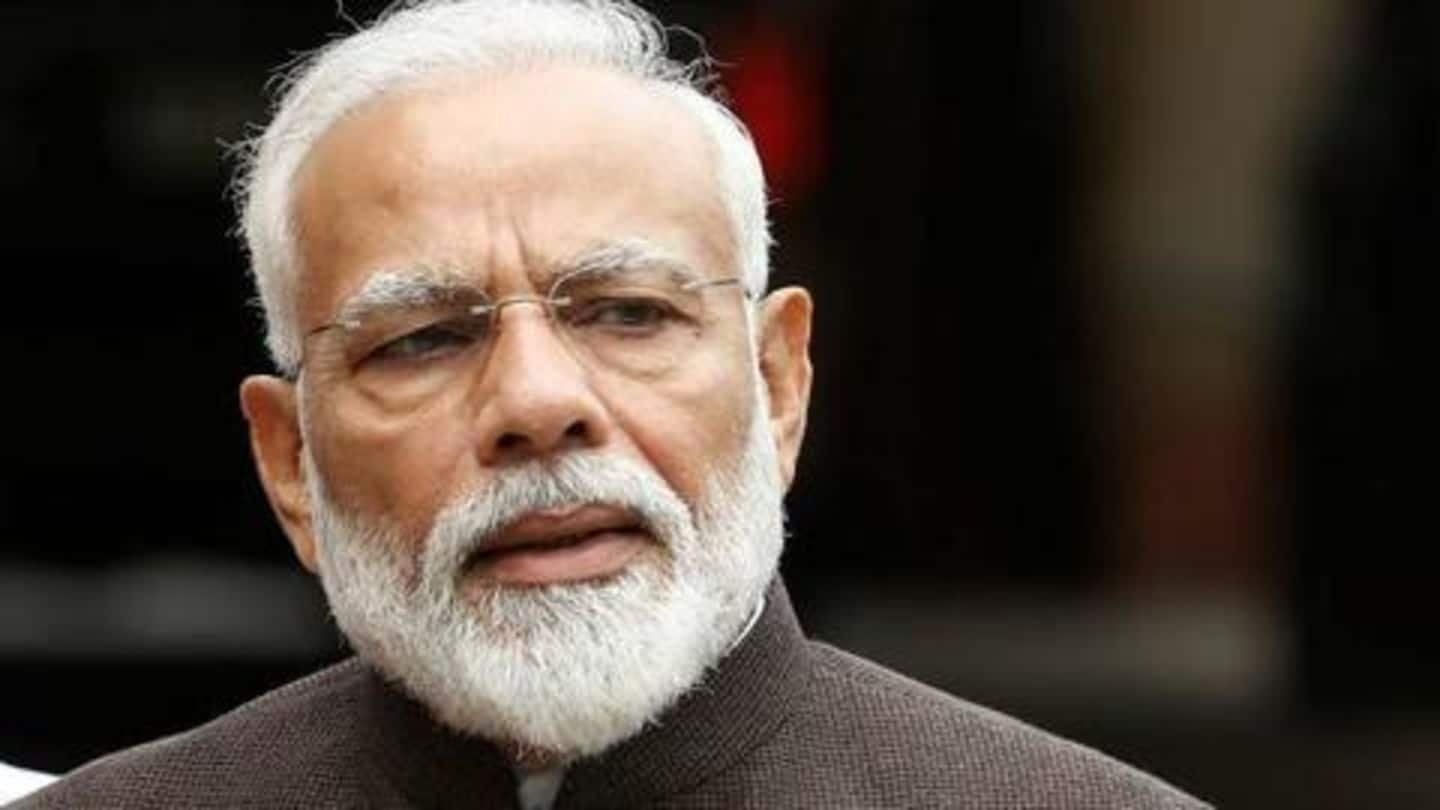 The atmosphere of the country is troubling and something needs to be done about hate-driven crimes-- this is the gist of a letter which 49 celebrities wrote to Prime Minister Narendra Modi on Tuesday. In the letter, the eminent personalities urged PM Modi to take concrete steps against rising lynching incidents in the nation. They also spoke about dissent's importance in a democracy. Here's more.
Who are those who signed the letter?
The over two-page letter was signed by filmmakers, historians, and social activists. Some of the prominent personalities who supported the cause are Adoor Gopalkrishnan, Mani Ratnam, Anurag Kashyap, Binayak Sen, Soumitro Chatterjee, Aparna Sen, Konkana Sen Sharma, Revathy, Shyam Benegal, Shubha Mudgal, Rupam Islam, Anupam Roy, Parambrata, and Riddhi Sen. They backed the letter with facts to draw PM Modi's attention.
We are peace-loving, proud Indians, celebrities told PM Modi
The letter starts with, "Dear Prime Minister. We, as peace-loving and proud Indians, are deeply concerned about a number of tragic events that have been happening in recent times in our beloved country." They said the Constitution describes India as a secular country, where all citizens have equal rights, but lately, the meaning has changed. And that is concerning.
"Lynchings of Muslims, Dalits, and minorities should be stopped immediately"
"The lynching of Muslims, Dalits and other minorities must be stopped immediately. We were shocked to learn from the NCRB reports that there have been no less than 840 instances of atrocities against Dalits in the year 2016, and a definite decline in the percentage of convictions," the letter read.
"Your words against lynching haven't been enough"
Further, they told PM Modi that his words against lynching are, sadly, not enough. To recall, PM Modi had condemned the brutal lynching of Tabrez Ansari in the Parliament. 22-year-old Ansari was lynched in Jharkhand last month on suspicion of stealing a bike. For hours, the ruthless mob tied him to a pole, thrashed him, and forced him to chant "Jai Shree Ram".
Jai Shree Ram has become war cry, opined celebrities
Expressing concern over what's happening in the country, these personalities wrote that "Jai Shree Ram" has become a war cry in this country. "It is shocking that so much violence should be perpetrated in the name of religion!" the letter read. They added these are not medieval times and as the head of the nation, PM Modi should take note of it.
Celebrities said criticizing government and criticizing country are different
Meanwhile, they also pointed out that criticizing the ruling party doesn't mean one is speaking ill about the nation. They added a ruling party isn't synonymous to the nation. "Hence anti-government stands cannot be equated with anti-national sentiments. An open environment where dissent is not crushed, only makes for a stronger nation," the letter went on.
Celebrities hoped their suggestions are taken in "good spirit"
"People should not be branded anti-national or urban Naxal and incarcerated because of dissent against the government. We hope our suggestions will be taken in the spirit that they are meant - as Indians genuinely concerned with, and anxious about, the fate of our nation," the letter read.
You can read the entire letter here