#MumbaiRains: All passengers rescued from Mumbai-Kolhapur Mahalaxmi Express
#MumbaiRains: All passengers rescued from Mumbai-Kolhapur Mahalaxmi Express
Jul 27, 2019, 03:08 pm
2 min read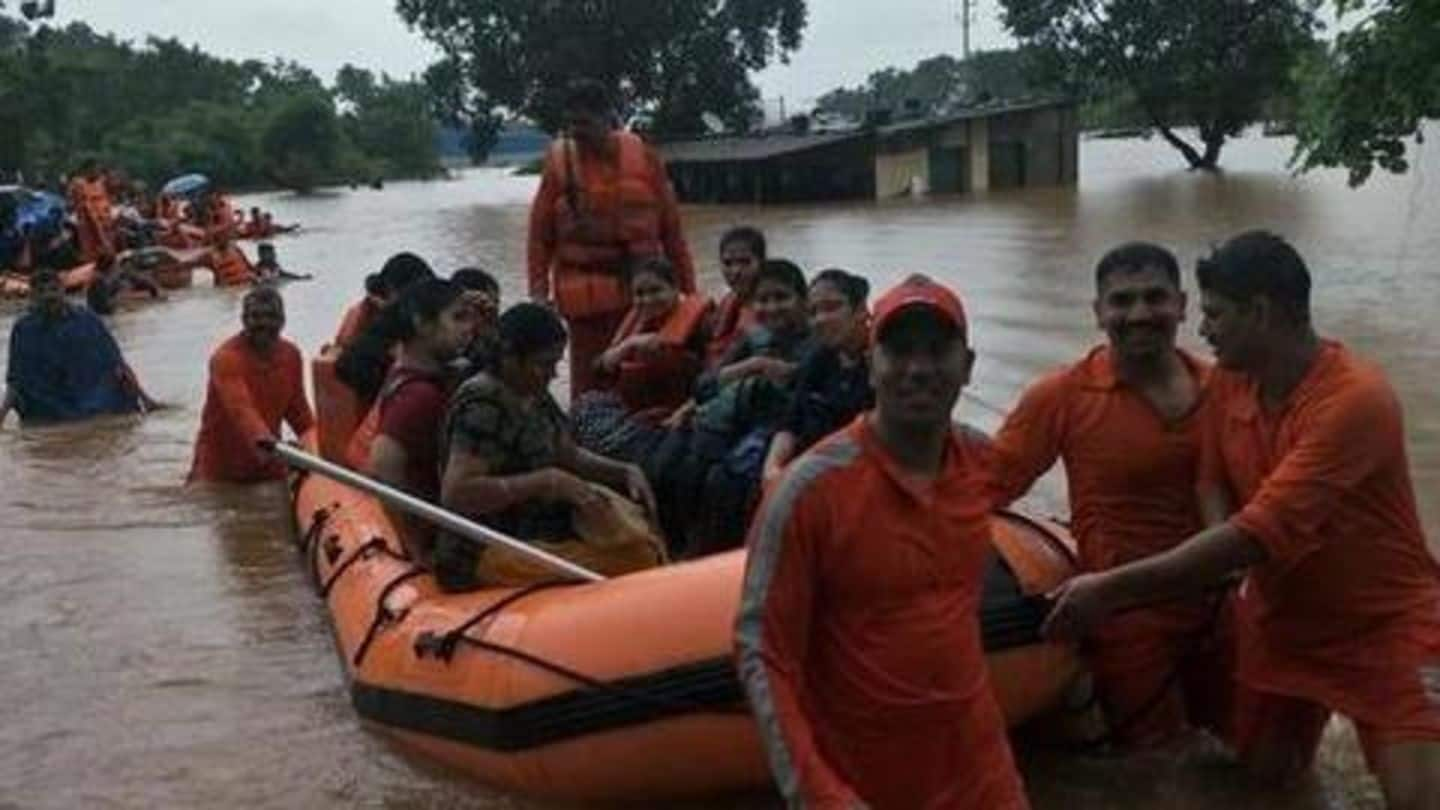 The incessant rains in Mumbai and other parts of Maharashtra not just threw normal life out of gear, but also spelled insurmountable troubles for the 700 passengers who were aboard the Mumbai-Kolhapur Mahalaxmi Express. Due to downpour, the train had been held up between Vangani and Badlapur since 3 AM. Now, all the passengers have been rescued successfully.
After being stranded for hours, passengers got some respite
The site where the train was held up is nearly 100 kilometer away from Mumbai. Initially, it was reported that 2,000 passengers were stuck on the train, but Chief Public Relations Officer of Central Railways Sunil Udasi later said the number was 700. He also said that Railway Protection Force (RPF) and City police had reached the spot to distribute biscuits and water.
Earlier, passengers were requested to not leave the train
"We request passengers of Mahalaxmi Express not to get down from the train. A train is a safe place. Staff, RPF & City Police are in train to look after you. Please wait for advice from NDRF & other disaster management authorities, (sic)" Udasi added.
Here are the visuals from the spot
As soon as authorities learned of the incident, they deployed relief teams. Earlier in the day, the office of Chief Minister Devendra Fadnavis said, "Seven Navy teams, two helicopters of Indian Air Force, two military columns were deployed along with the local administration. Two more military columns are on the way." However, the helicopters were forced to return due to poor weather conditions.
Three diving teams were also sent to the spot
Meanwhile, the Western Naval Command revealed that eight flood rescue teams, including three diving teams, have been tasked with rescue operations. They are armed with rescue material, inflatable boats, and life jackets.
Meanwhile, Mumbai won't get any relief from rains soon
On a related note, the Indian Meteorological Department has predicted that Mumbai will receive heavy to very heavy rainfall in the next 24 hours. On Friday, between 8 AM and 10 PM, the Maximum City received 61.24 mm rainfall. Naturally, the incessant rainfall affected flight services. A spokesperson of Mumbai International Airport said seven flights were canceled while nine have been diverted.