Kejriwal tears LG-backed report,says CCTV project will proceed as planned
Kejriwal tears LG-backed report,says CCTV project will proceed as planned
Jul 30, 2018, 12:14 pm
3 min read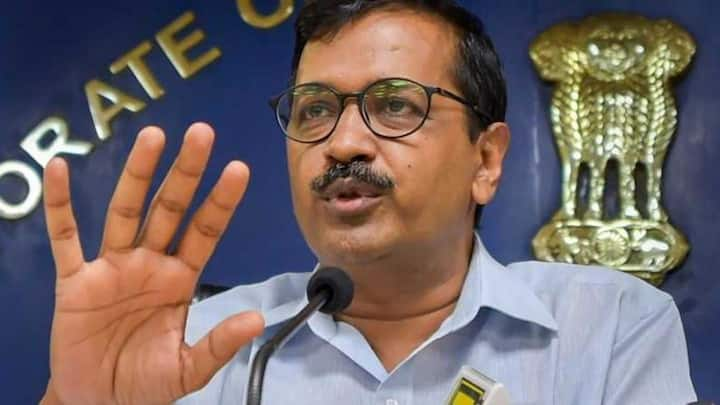 Delhi's Indira Gandhi indoor stadium saw some dramatic moments yesterday as CM Arvind Kejriwal, accompanied by his entire Cabinet, tore up a report on CCTVs by an LG-constituted committee. "We'll start setting up cameras without any license," Kejriwal told the packed stadium, responding to the report which apparently said that "anyone setting up CCTV will have to seek a license."
Project being stalled by BJP since three years, Kejriwal claims
The CCTV project has been one of the many bones of contention between the AAP government and the LG's office. Kejriwal said the Centre has been stalling the project since three years. When finally work started to install 1.4L cameras, the LG formed a panel in May to formalize standard operating protocols. Earlier, Home Minister Satyendar Jain termed formation of the committee "illegal."
'Public will decide where these cameras should come up'
Tearing up the report in front of hundreds, Kejriwal asserted they would begin work without seeking any license from the DCP, as suggested by the report. "You can see how the BJP, through the L-G and officers, have stalled the project," he said. "It's the public who'll decide where these cameras should come up. It is a democracy. The wish of the people should be respected."
Kejriwal seeks public feedback on CCTV installation
Kejriwal also declared he would sign the file on the CCTV project today. According to him, spots for CCTV installation should be decided through meetings involving resident associations, police and representatives of companies who will set up the cameras. For best results, the recordings should be given to the government and police as well as the resident welfare associations.
Here's what the government has planned
If the AAP government's plans are approved, there will be 2,000 cameras in each of the 70 constituencies, all 4 MP IR with day/night vision and 4G/3G/2G/GPRS-connected. Thirty days of recording would be stored. In case of any fault in the camera, alerts will be sent to five designated persons: the residents' association president and secretary, police, PWD and the installing agency.
LG's office issues clarification on the matter
In a statement, the LG's office said, "Draft rules put out for public suggestions/objections/feedback by the committee...have only prescribed a reporting mechanism for CCTVs and not a licensing mechanism. The rules...have been put out in public domain for suggestions/clarifications so a proper framework can be evolved."