Abu Salem sentenced to 7-years' imprisonment in 2002 extortion case
Abu Salem sentenced to 7-years' imprisonment in 2002 extortion case
Jun 07, 2018, 04:13 pm
2 min read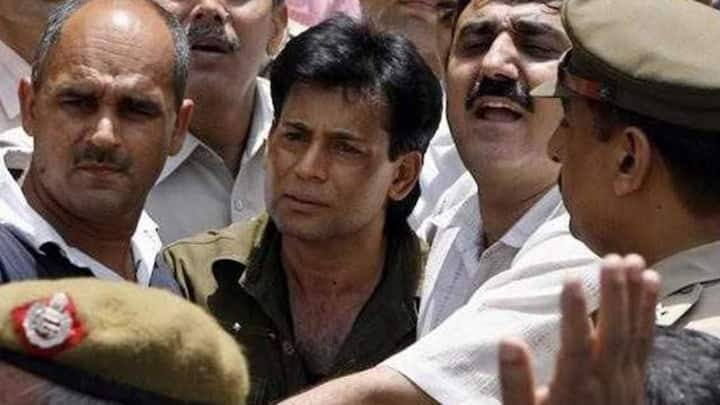 Notorious gangster Abu Salem has been sentenced to seven years' imprisonment for extortion: in 2002, the criminal demanded Rs. 5cr as 'protection money' from Delhi-based businessman Ashok Gupta. Salem had argued the prosecution didn't have enough evidence, but was convicted on May 26 after many deferments. Currently, he is serving life terms in the 1993 Bombay blasts and 1995 builder Pradeep Jain murder cases.
A brief glimpse into Salem's life
Salem had come to Mumbai in 1985. He began working as Dawood Ibrahim's gang's driver, transporting weapons and smuggled goods. He was known for extorting money from Bollywood film producers/actors and usurping overseas distribution rights. In the 1990s, he broke up with Dawood and started eating into his Bollywood extortion rackets. Subsequently, Dawood leaked information about his whereabouts, leading to Salem's arrest in Lisbon.
Salem currently serving life term in two cases
In February'15, Salem was convicted in the murder of builder Pradeep Jain outside his Mumbai bungalow in 1995. His brother escaped. Last September, Salem, along with Karimullah Khan, was sentenced to life in the 1993 Bombay blasts case. Though the charges were eligible for death penalty, he couldn't have been given death as he had been extradited, and Portugal doesn't have death sentence.
Salem had demanded Rs. 5cr from Gupta in exchange for protection, and threatened to kill his family if he didn't pay. Last month, a Delhi court convicted him under IPC Sections 387 and 506. The other co-accused- Pawan Kumar Mittal, Mohd Ashraf, Majid Khan and Chanchal Mehta- were acquitted for lack of evidence. Another accused, Sajjan Kumar Soni, died during the trial.
Salem alleges trial violated extradition conditions
During the hearing in the extortion case, Salem, who had been extradited from Portugal to India in 2005, claimed the trial had violated the agreements under the arrangement. In December'14, Salem moved a Portuguese court, a parallel jurisdiction, alleging his extradition conditions had been violated and so he should be sent back. Last month, he filed a fresh application in the matter.