Regular international flights resume from today; everything you should know
Regular international flights resume from today; everything you should know
Mar 27, 2022, 12:10 pm
2 min read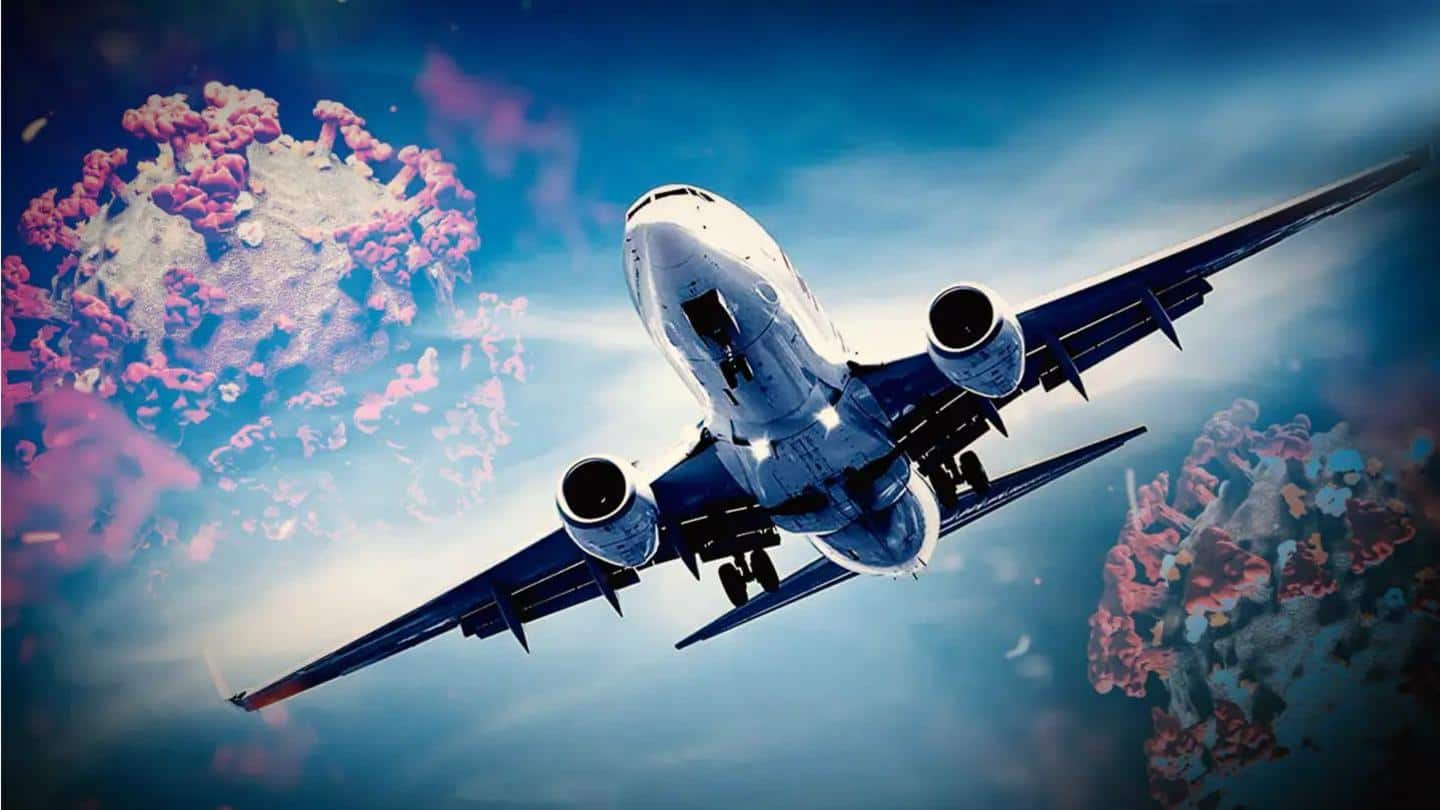 After two years, India resumed international flight operations on Sunday. Sixty airlines from 40 countries have been granted permission to operate 1,783 frequencies to/from India during the summer schedule, as per the Directorate General of Civil Aviation (DGCA). The summer schedule will be in effect from March 27 to October 29. On Saturday, the Airport Authority of India (AAI) issued new COVID-19 guidelines.
Why does this story matter?
The government suspended international flight operations on March 23, 2020, due to the advent of the COVID-19 pandemic in the country.
In July 2020, international flights began operating under bilateral air bubble agreements with a number of countries.
However, in the wake of the second and third waves of the pandemic, the ban on regular international flights lasted nearly two years.
Airline industry is returning to normalcy after 2 years
The airline industry is slowly returning to normalcy after being ravaged by the pandemic for the last two years. The Indira Gandhi International Airport (IGIA) in Delhi, India's busiest airport, anticipates a significant increase in international flight departures in the first week of April following the resumption of regular international flight operations. During the pre-COVID era, IGIA handled approximately 1.8 lakh passengers every day.
6 Indian carriers approved
Six Indian carriers have been approved for a total of 1,466 international departures per week for the summer schedule. As per the DGCA, they will fly to 43 destinations in 27 countries. Notably, while Indian carriers are preparing for normal international flights, several foreign airlines, including Emirates, Virgin Atlantic, and LOT Polish, have announced plans for services to and from India.
The requirement of maintaining three seats vacant on international flights has been removed under the revised COVID-19 guidelines, the AAI tweeted on Saturday. Further, the requirement for crew members to wear full PPE kits has also been done away with, it said. Airport security personnel will again start pat-down searches, which had been discontinued earlier due to the COVID-19 guidelines regarding physical distancing.
What is the response from the airline industry?
IndiGo Chief Commercial Officer Willy Boulter said on Saturday that the airline is eager to resume pre-COVID level international operations, adding that this will depend on factors like country arrival guidelines. DIAL, IGIA's operator, expects to connect to more than 60 international destinations. "Post-resumption...Southeast Asia and Europe are expected to be the main drivers of international passenger growth," a DIAL spokesperson recently said.