UP: As spurious alcohol deaths cross 90, 175 people arrested
UP: As spurious alcohol deaths cross 90, 175 people arrested
Written by
Shiladitya Ray
Feb 10, 2019, 10:01 am
2 min read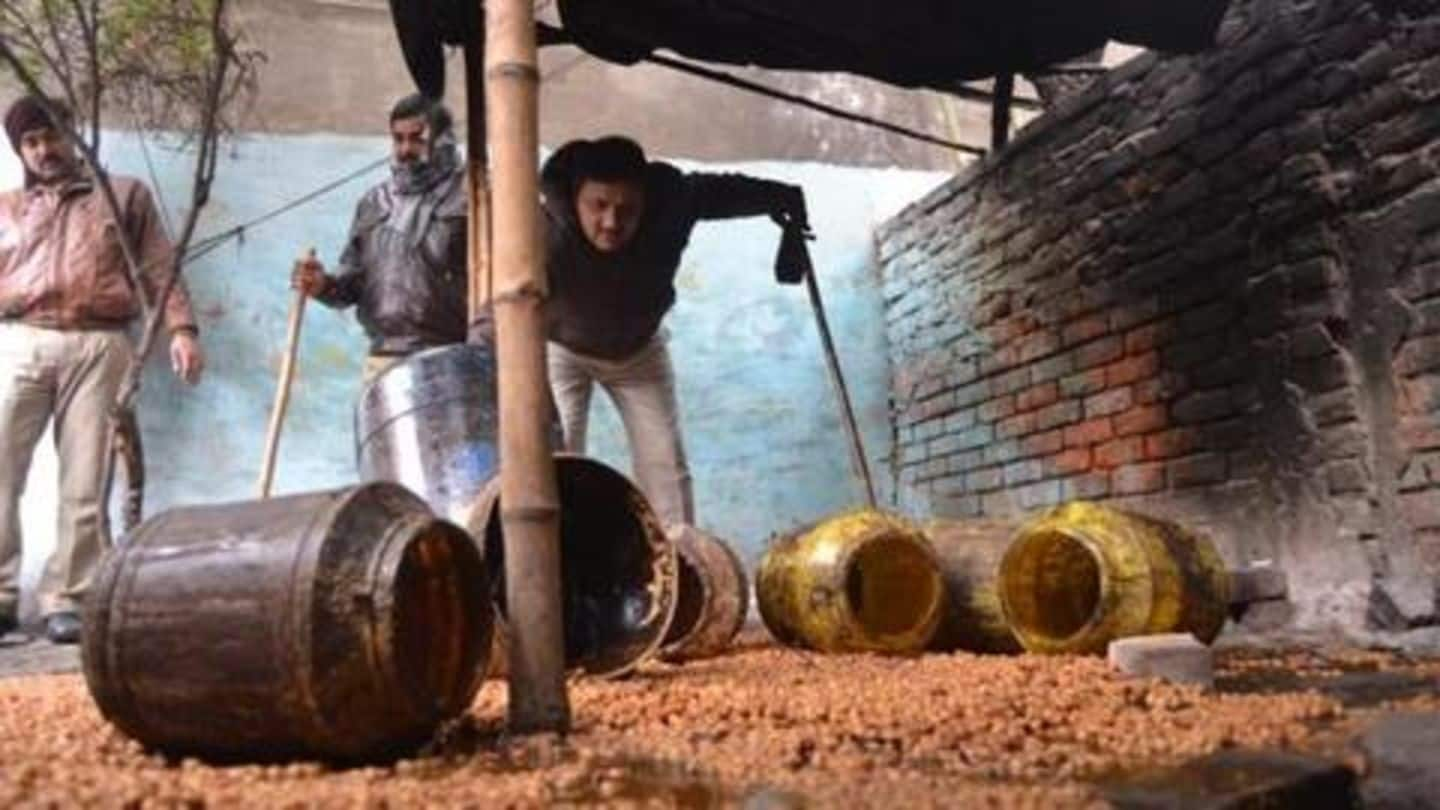 With the death tolls in spurious liquor cases in Uttar Pradesh and Uttarakhand having crossed 90, the UP Police, on Saturday, arrested 175 people in connection to the manufacture of spurious liquor - marking possibly the biggest-ever crackdown on the illicit alcohol business. In raids, a record 92,697 liters of spurious alcohol was seized from UP, while 297 separate cases were filed. Here's more.
92 have died so far; dozens remain critical
The incident came to light on Thursday, and by Saturday, the death toll had touched 92. The worst affected is the Saharanpur district in UP, where 38 people have died so far. In Meerut and Kushinagar, 18 and 10 deaths have been reported. Meanwhile, 26 deaths have been reported from the Haridwar and Roorkee regions in the adjoining state of Uttarakhand. Dozens remain critical.
Consumption of spurious liquor is a serious problem in India
This case apart, 74 people have died of spurious liquor consumption in UP from July 2017-January 2019. Evidently, consumption of spurious liquor continues to be a problem in rural India, where the poor often consume such alcohol as they cannot afford legal drinks.
Yogi Adityanath has announced an ex-gratia of Rs. 2 lakh
As the death toll started to climb, UP Chief Minister Yogi Adityanath announced an ex-gratia of Rs. 2 lakh to the next of kin of those who had died. He also announced an ex-gratia of Rs. 50,000 for those undergoing treatment. He has also ordered the suspension of district excise officers of Saharanpur and Kushinagar, where many deaths had taken place.
A 15-day joint crackdown operation has also been launched
Further, Adityanath has also ordered a 15-day joint crackdown operation by excise officials and police against those involved in the spurious liquor business. It's also understood that Adityanath is coordinating with his Uttarakhand counterpart, Trivendra Singh Rawat, in the crackdown on spurious alcohol manufacture and distribution businesses in both states. "Whoever is responsible will not be spared," Adityanath has promised.
Samajwadi Party might have a hand in this: Adityanath
"In the past, too, such type of mischievous acts by Samajwadi Party (SP) leaders had come to the fore. In Azamgarh, Hardoi, Kanpur and Barabanki, SP leaders were found to be involved in past hooch tragedies. We can't deny a conspiracy this time too," Adityanath said.