Porsche owner fined Rs. 9.8 lakh for flouting traffic rules
Last updated on
Nov 30, 2019, 08:08 pm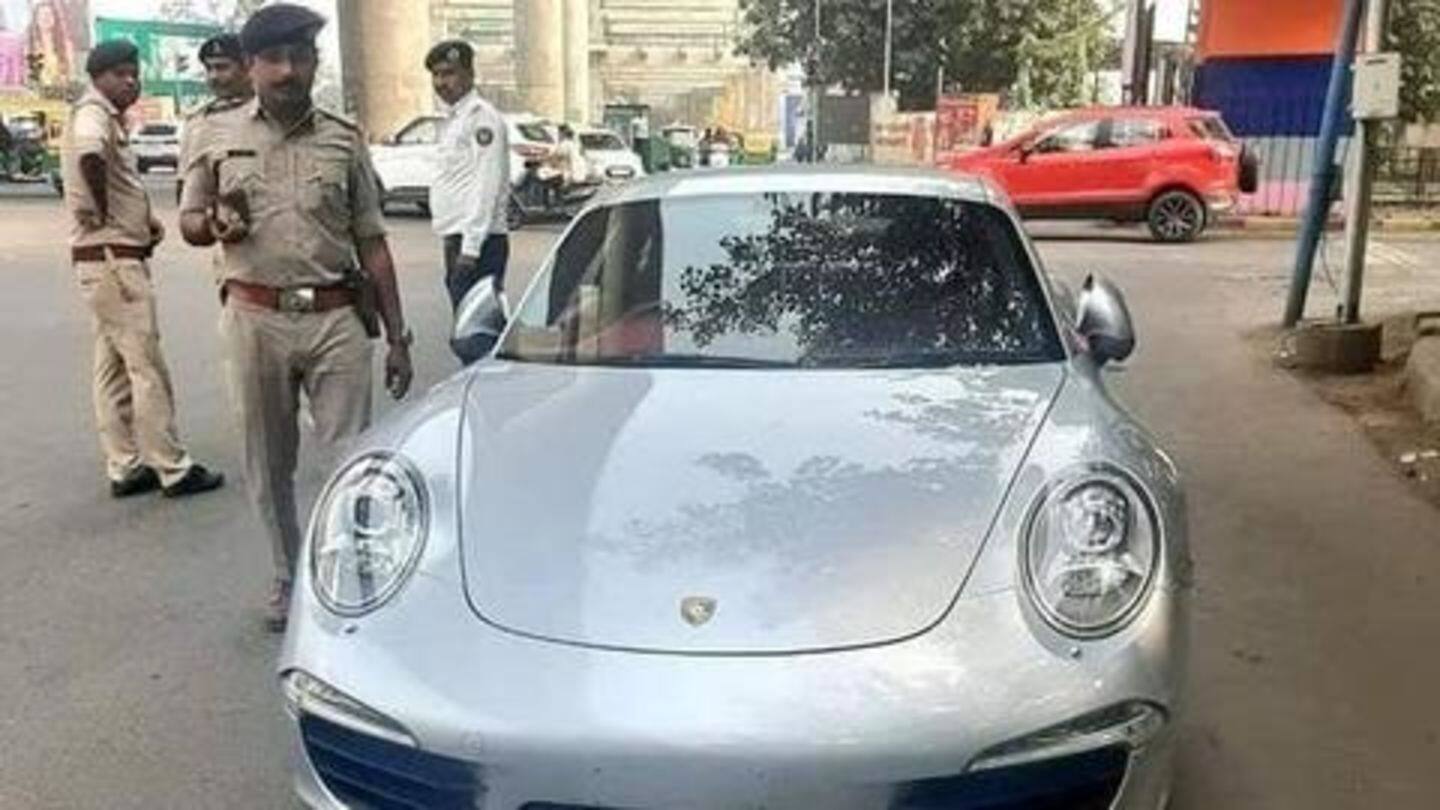 In a bizarre piece of news, the owner of a Porsche 911 sports car, worth around Rs. 2 crore, was slapped with a whopping fine of Rs. 9.8 lakh by the Ahmedabad Regional Transport Office (RTO) for driving without valid legal documents and number plates. The traffic police have also detained the vehicle. Here are more details.
The driver is yet to pay the fine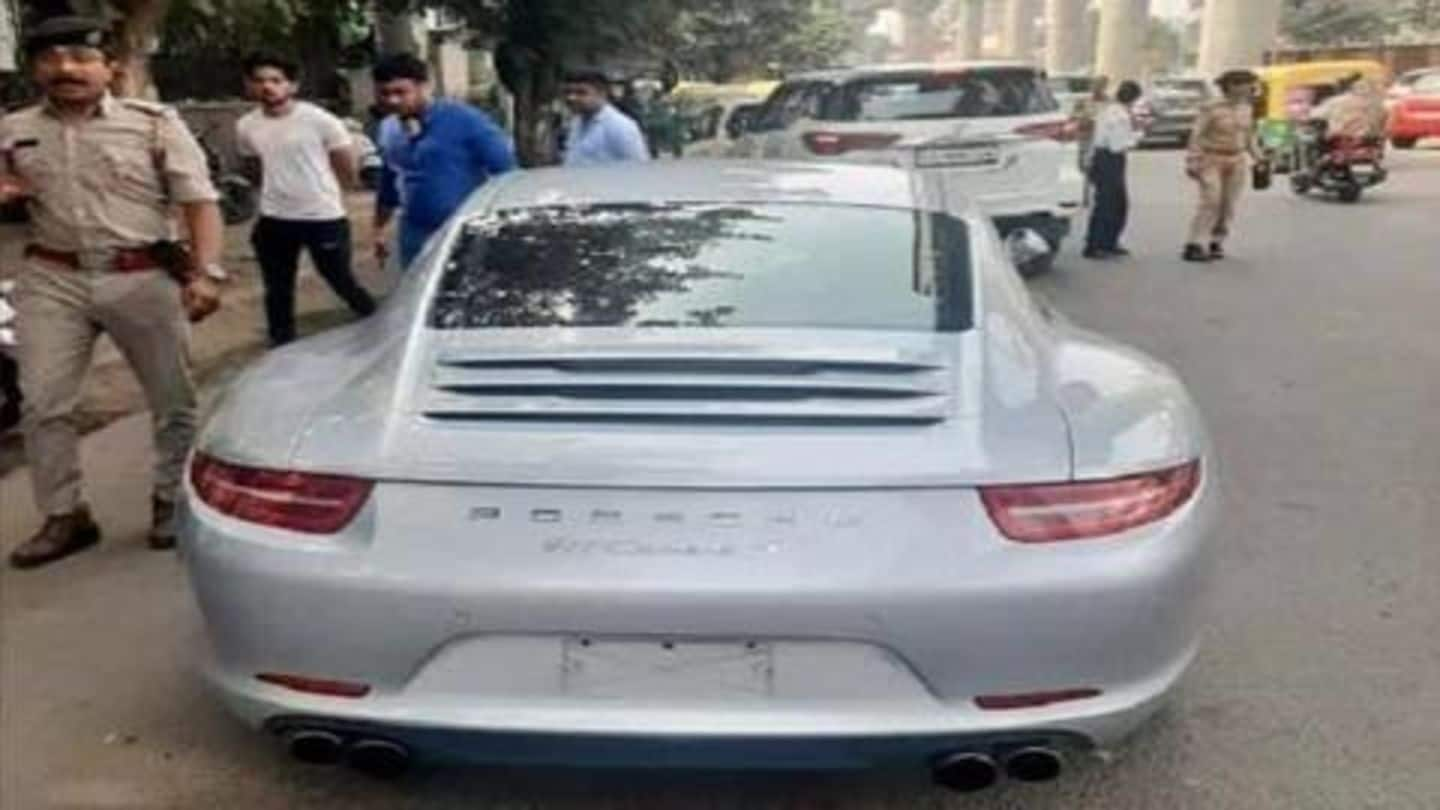 The silver colored posh car was stopped by the traffic police at the Helmet crossroad in Ahmedabad on Wednesday, as the car didn't have the number plates. Upon questioning, the driver failed to produce valid documents of the vehicle. Thereafter, the car was impounded and an RTO memo under the Motor Vehicles Act was issued. However, the police haven't yet collected the fine.
We will release vehicle only after fine is paid: DCP
Deputy Commissioner of Police, Tejas Patel said, "We've come to know that transport officials calculated all pending dues, taxes and penalty on the car and slapped a fine. We will release the vehicle only after its owner pays the fine and shows us the receipt."
Many such cases came up after implementation of MVA, 2019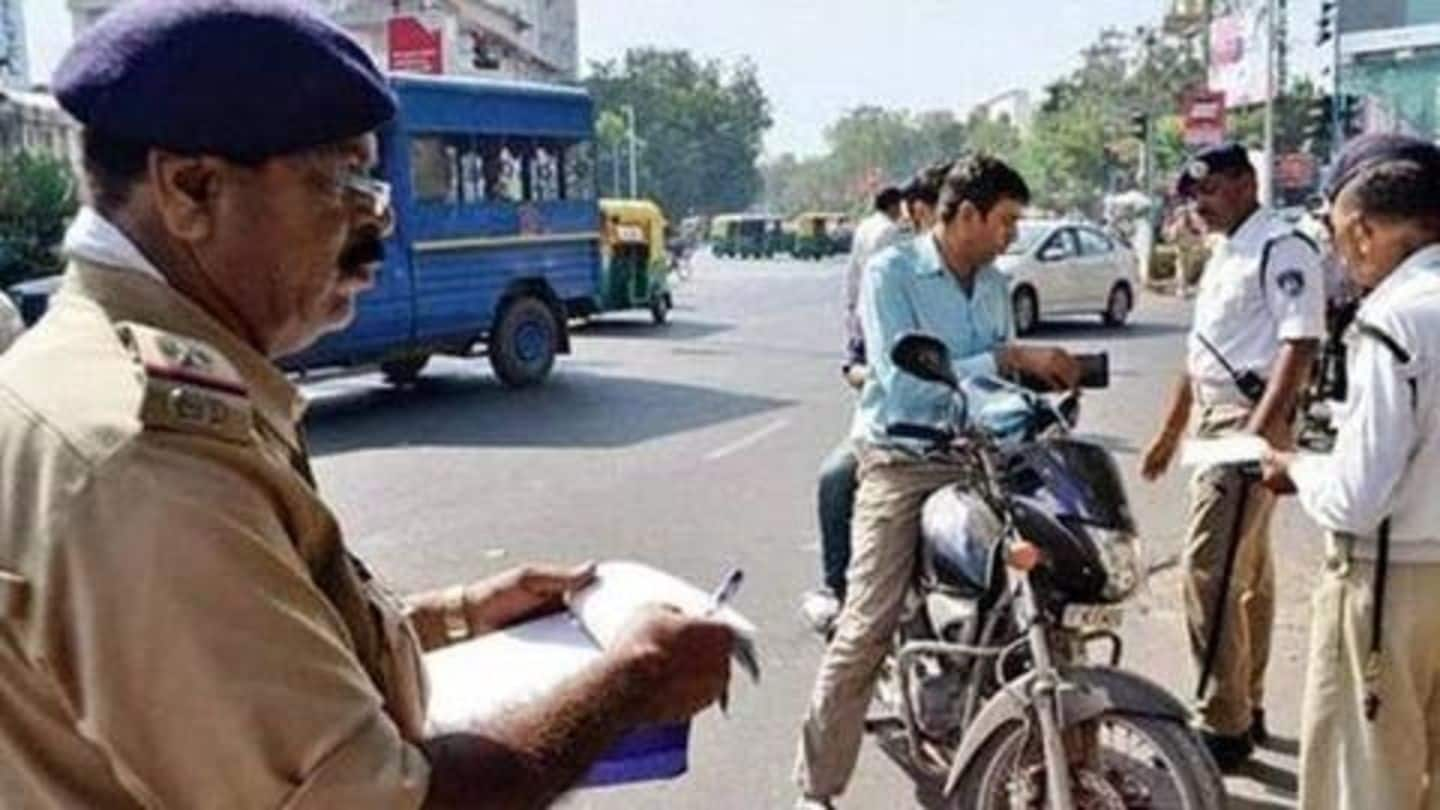 It should be noted that since the implementation of the Motor Vehicles (Amendment) Act, 2019, many such cases involving hefty fines have come to the fore. In one instance, in September, a truck driver in Delhi was imposed a jolting fine of Rs. 2 lakh. Prior to that, another truck driver had to pay Rs. 1.41 lakh as fine for violating the traffic rules.
The new Motor Vehicles Act kicked in on September 1
Under the new Motor Vehicles Act, that was implemented on September 1, traffic fines were raised by up to 20 times. For instance, driving without a license now invites a fine of Rs. 5,000. Further, the fine for driving without a vehicle insurance is Rs. 2,000. Meanwhile, the fine for driving under the influence of drugs/alcohol is Rs. 10,000.