AIIMS resident doctors call off strike after three days
AIIMS resident doctors call off strike after three days
Apr 29, 2018, 11:00 am
2 min read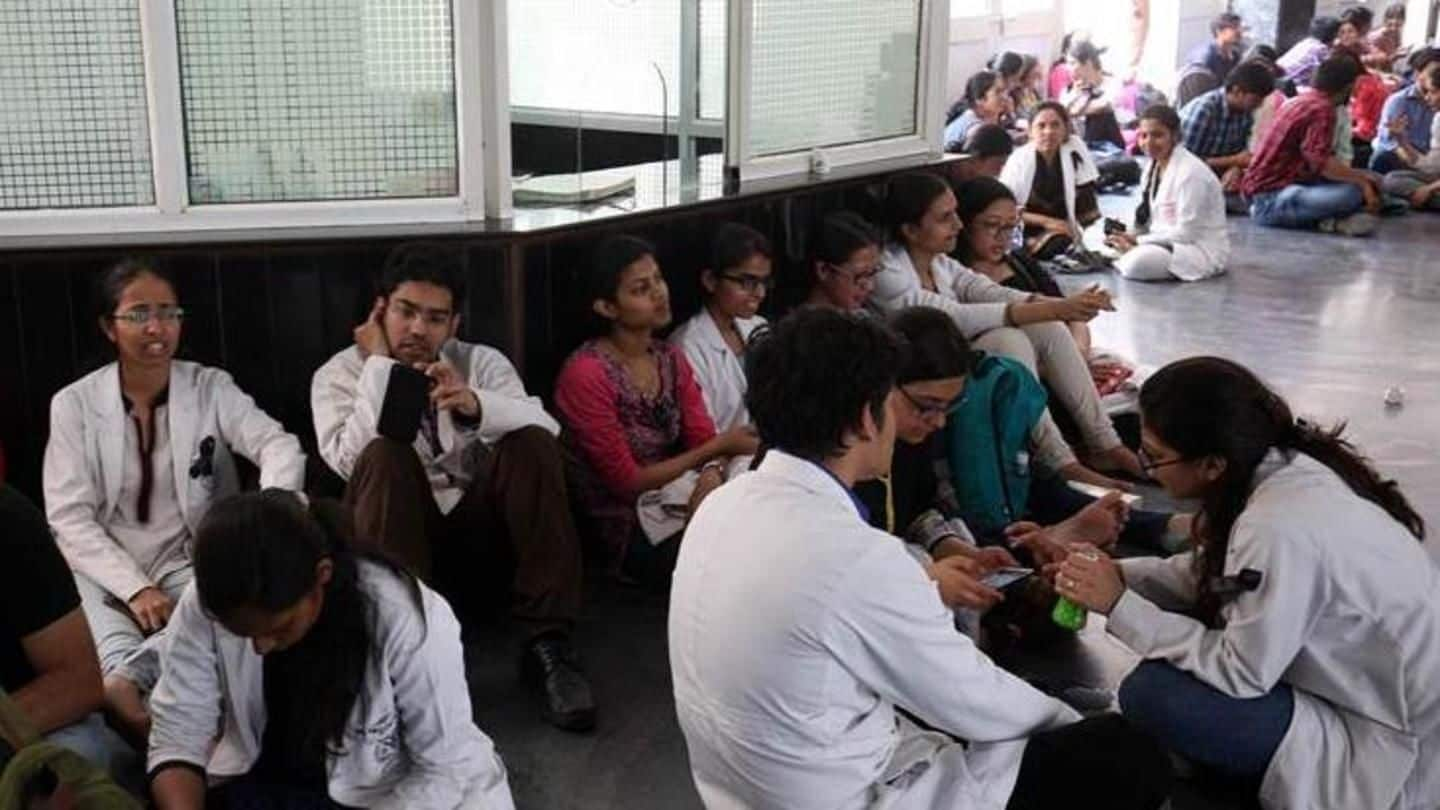 Resident doctors at AIIMS have called off their strike after three days following discussions with the administration. They were demanding the suspension of a senior doctor who slapped one of their colleagues, seemingly for a trivial reason. These days, only the emergency and ICU were in operation. They have now requested that Monday be made a working day, so cancelled surgeries could be conducted.
Doctor got angry as patient wasn't yet shifted to examination-room
The trigger of the strike took place Wednesday, when a senior doctor allegedly lost his cool because he found that a patient who was supposed to be shifted to the examination room wasn't yet there. He then slapped the resident on duty. The Resident Doctors Association (RDA) also alleged he had misbehaved with female resident doctors. But no one complained as they feared retaliation.
Resident doctors had a list of demands
Along with the doctor's suspension as department head, the RDA wanted him to tender a written apology. They also demanded his removal as a mentor. They alleged he had threatened to fail residents in exams if they complained against him, thus he shouldn't be allowed to take exams. Honors like Padmashree and Dr BC Roy Award conferred on him should be revoked, they said.
These days, surgeries were cancelled, patients turned away, exams postponed
Due to this strike, exams were postponed indefinitely, routine surgeries cancelled, and new patients turned away from the out-patient department. According to HT, 100 surgeries take place in the hospital daily. The strike came to a close following several meetings with the administration.