Govt-run airports to have separate food counters with affordable snacks
Govt-run airports to have separate food counters with affordable snacks
Sep 08, 2018, 06:34 pm
2 min read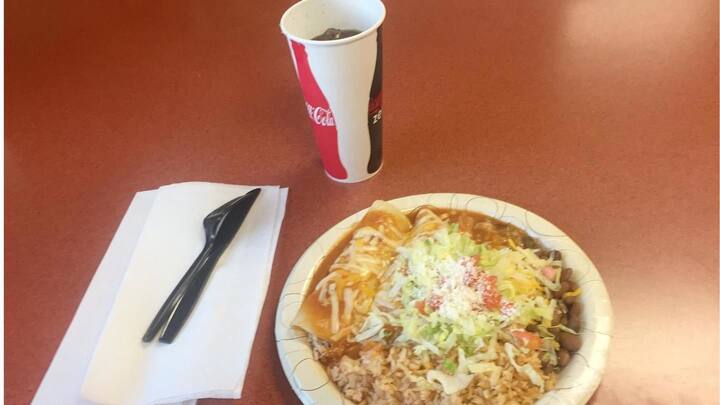 Tea and snacks would be available at the MRP at some counters in government-run airports in India, the Airport Authority of India (AAI) said. The counters have already started offering a few beverages and packaged drinking water at affordable prices, said an AAI official. The move comes after passengers' complaints about the exorbitant rates charged for food and beverages at airport terminals. Here's more.
Issue of overpriced snacks raised earlier in Parliament
The issue has also been raised by MPs in Parliament time and again. In March, Senior Congress Leader P Chidambaram had taken to Twitter to vent his ire over the high price of tea at the Chennai airport, which he declined to have.
Counters to be available over 90 airports except big ones
The AAI official said the counters will be available in over 90 airports, barring the big ones such as New Delhi, Mumbai, and Bengaluru which are operated by private players. "These days people from all segments of the society are traveling by air but have limited options when paying a premium for tea and snacks at the airport," he said.
Passenger traffic in airlines has increased exponentially
Passenger traffic in Indian skies has witnessed an exponential growth over the last three to four years, growing at a rate of 20-25%. According to a Directorate General of Civil Aviation (DGCA) report, domestic carriers carried 11.6 million passengers in July, up by 21% compared with the same month last year. A communication was sent to the airport directors last month for separate counters.
Master concessionaire to provide food at affordable prices: Official
Tenders would be floated soon to have a master concessionaire to provide food at affordable prices, the official said. As per the communication, the company running the food-courts have been asked to run a separate counter where select items can be offered at reasonable rates.