Massive hunt for Amarnath mastermind Abu Ismail, high alert sounded
Massive hunt for Amarnath mastermind Abu Ismail, high alert sounded
Jul 13, 2017, 10:06 am
2 min read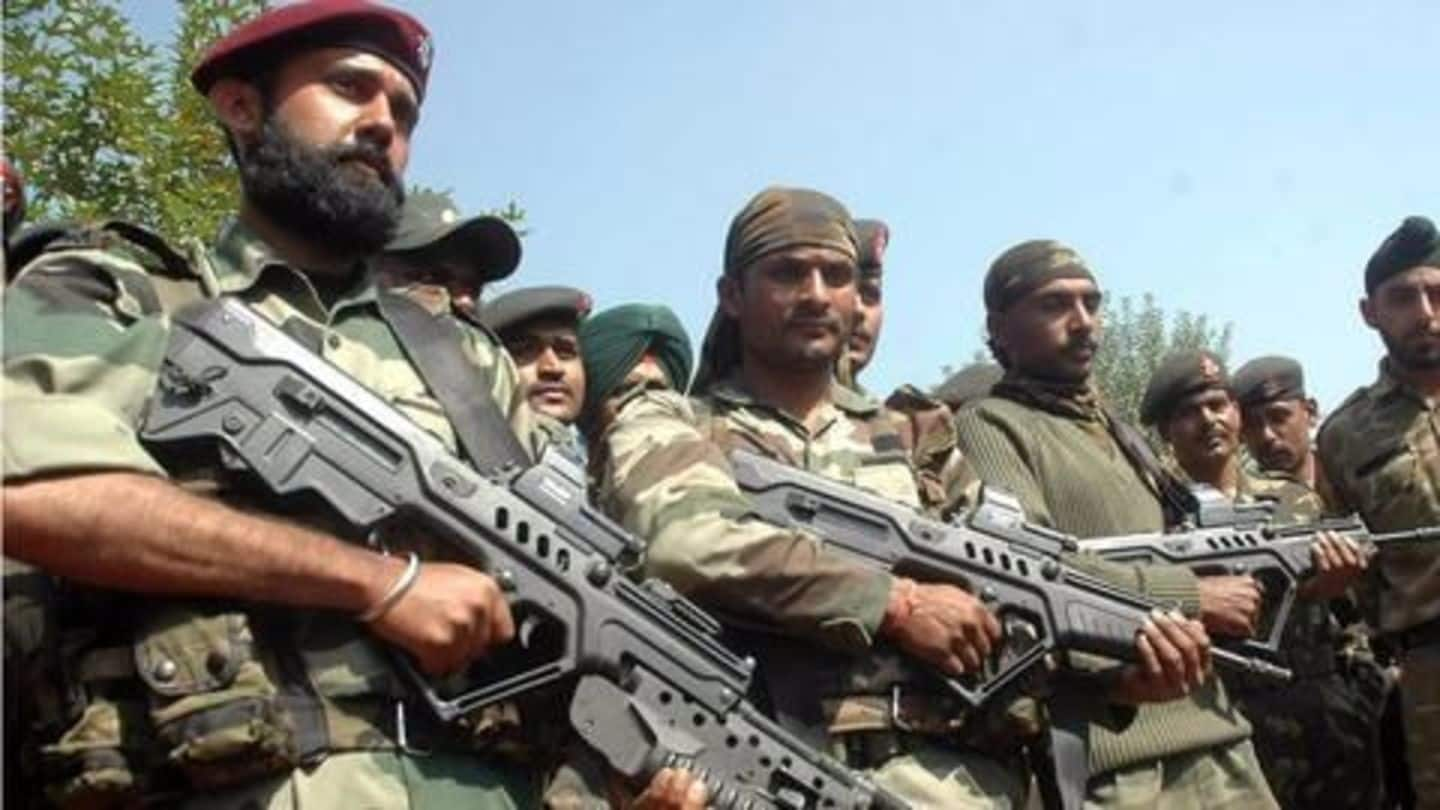 A massive manhunt has been launched in South Kashmir to nab LeT's Abu Ismail, the alleged mastermind of the Amarnath terror attack. A high alert has also been sounded across Jammu and Kashmir. Moreover, as per the intelligence inputs, at least four terrorists, two of them Pakistanis, are suspected to have been involved in the attack.
Retaliation for killing LeT terrorists, say police officials
J&K Police officials said they believed that the Amarnath terror attack was in retaliation for killing several LeT terrorists including Bashir Lashkari earlier this month. Officials said that the terrorists were frustrated with their losses and have now resorted to attacking civilians and tourists. The Amarnath attack happened the same day when police announced the arrest of a module of LeT terrorists from UP.
Highest alert sounded, search operations intensified
As per home ministry official, anti-terror operations in J&K have been intensified. Meanwhile, the central government has issued the "highest alert" in Jammu and Kashmir as the yatra still continues. The alert was issued after central ministerial team comprising MoS PMO Jitendra Singh and Minister of State for Home Affairs Hansraj Ahir visited Kashmir and held extensive discussions with J&K CM and security forces.
Opposition blames Centre, PDP government for Amarnath terror attack
Even as the government forces launched a manhunt for Amarnath mastermind Abu Ismail, the opposition has accused the BJP of mishandling Kashmir. Congress vice president Rahul Gandhi accused PM Modi of 'creating space for terrorists in Kashmir'. Meanwhile, BJP spokesperson Meenakshi Lekhi too hit back asking Rahul Gandhi to read his family's history, saying the Congress was responsible for the problems in Kashmir.
China, Pakistan remain silent over Amarnath terror attack
The Amarnath Yatra terror attack has been condemned by majority of the international community but India's neighbours, China and Pakistan, have remained silent so far. The US, the UK, France, Germany, Russia, Norway, Canada, Iran as well as SAARC countries such as Afghanistan, Bangladesh, Bhutan, Maldives, Nepal are among those which have denounced the ghastly attack.