#AmritsarTrainTragedy: Ambulance driver recollects how the scene was at accident-site
#AmritsarTrainTragedy: Ambulance driver recollects how the scene was at accident-site
Oct 20, 2018, 05:35 pm
1 min read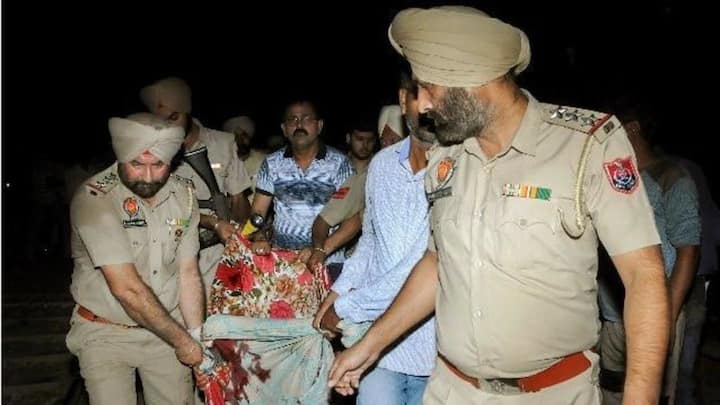 An ambulance driver, who ferried some of the victims from the train accident site to the Guru Nanak Hospital in Amritsar today described the scene as "very disturbing". Soon after the accident, the Ambulance Seva Samiti of the Guru Nanak Hospital, attached to Government Medical College, operated round-the-clock service. Ambulance driver Pratap Singh, along with Jaspal Singh and Gurbax Singh, recovered around 15 bodies.
Pratap says body parts were scattered on tracks
Pratap Singh said that when they reached the site soon after the accident, the scene was horrifying with body parts scattered on tracks. At least 59 people were killed yesterday evening after a crowd of Dussehra revelers that had spilled onto railway tracks while watching the burning of Ravana effigy was run over by a train near Amritsar, officials said.
Punjab govt announced Rs. 5L compensation each to deceased's families
The train was coming from Jalandhar when the accident occurred at Joda Phatak, where at least 300 people were watching 'Ravana Dahan' at a ground adjacent to the tracks. The Punjab government has announced Rs. 5L compensation each for the families of the deceased.