#NewsBytesExclusive: Meet Shreyans Kumat, who secured AIR-4 in UPSC exam
#NewsBytesExclusive: Meet Shreyans Kumat, who secured AIR-4 in UPSC exam
Written by
Ramya Patelkhana
Apr 08, 2019, 11:09 am
4 min read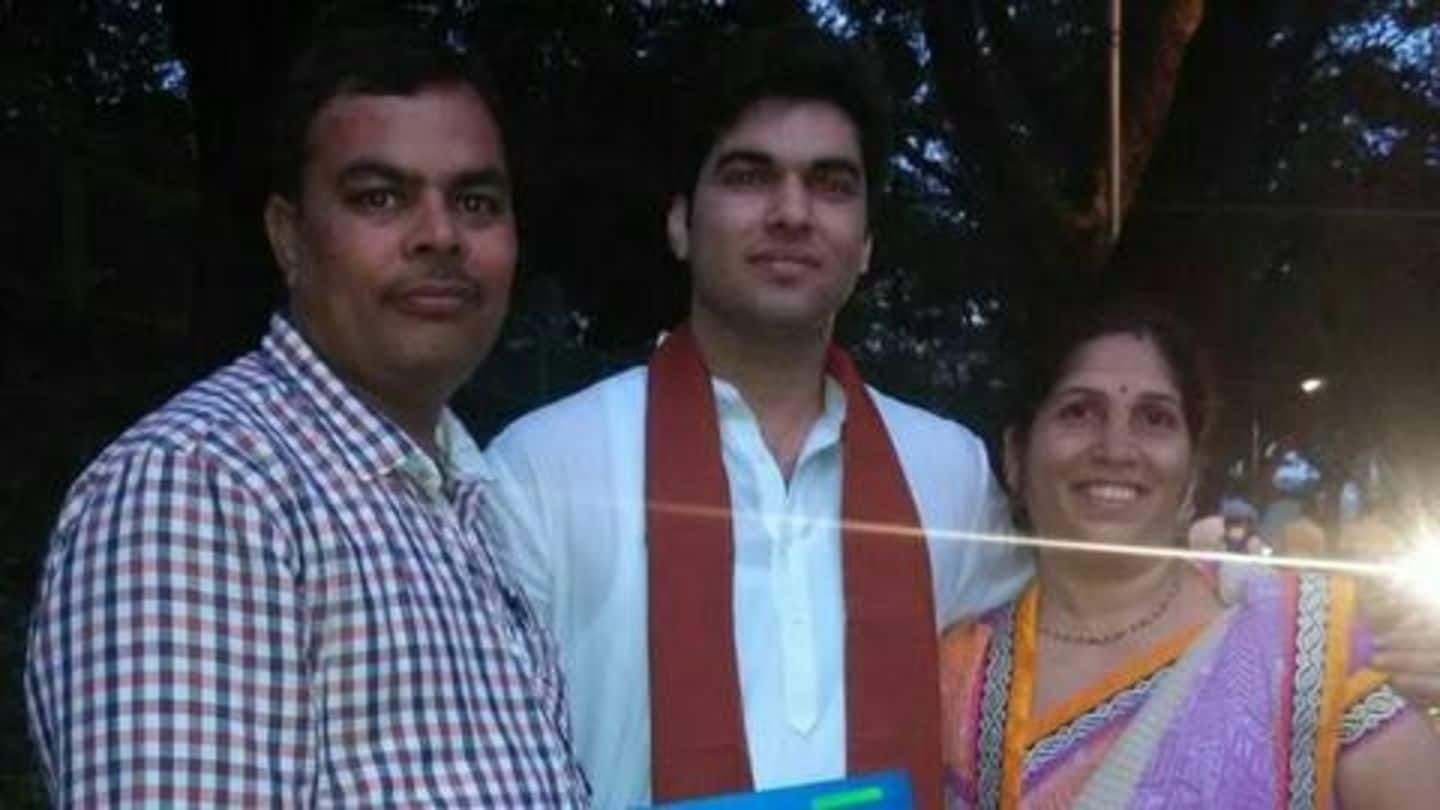 The Union Public Service Commission (UPSC) declared the final results of the Civil Services Examination (CSE) 2018 on April 5. While Kanishak Kataria topped the prestigious exam, Shreyas Kumat bagged AIR-4, emerging as one of the top five rankers. In an exclusive interview with NewsBytes, Shreyans talked about the Civil Services Examination, his preparation strategy, and also gave advice to aspirants.
I wasn't expecting to be among top five rankers: Shreyans
When asked how he feels being among the top five rankers, Shreyans said he feels good, adding, "Thanks to God for all the luck that has come. I was not expecting [to be among] the top five even in my dreams." He cracked the prestigious UPSC Civil Services Examination in his very first attempt. His optional subject in the CSE Mains was Anthropology.
A little about the UPSC CSE 2018 fourth topper
Shreyans hails from Kishangarh near Ajmer, Rajasthan. He did most of his schooling in Kishangarh and studied Class-10 at Ajmer's Mayoor School. He pursued Bachelor of Technology (BTech) in Mechanical Engineering from the Indian Institute of Technology, Bombay (IIT-B). He graduated from the institute in 2015. He also worked with Ernst & Young (EY) for about two years before giving Civil Services a try.
Left his job in 2017 to prepare for UPSC CSE
Shreyans said that it was during the second year of his job at EY that he started looking for the details of the Civil Services Examination. He added, "Around mid-2017, I left my job and started preparing full time." "I had a few online as well as offline coaching programs from institutes for some time; thereafter I did self-study," he added.
Offline coaching classes or online programs: Which is better?
When asked which among offline coaching classes and online programs is helpful, Shreyans said, "I think a mix of both would help." "It helped me because I was unaware about what all is there. It will help you get an idea about the basics; you can build upon those by self-study or using the Internet," he said adding that guidance from seniors also helps.
The topper reveals his preparation strategy to crack CSE
Shreyans said, "The strategy was to ensure that all the topics are covered in a way that I am able to reproduce during the exam in a concise way." "Rather than...the hours of study I used to look at the topic I was studying," he said. Shreyans used to study for 6-10 hours/day, ensuring he completes the topic he has chosen for the day.
The most challenging part of the preparation process
Shreyans said, "The hardest part would be the uncertainty of the exam; the competition is high. Sometimes you feel you wouldn't make it but then again you have to remain positive and motivated. That's a challenge; that is where I feel I grew personally."
Shreyans on which was the most toughest stage of CSE
When asked which among the three CSE stages was the toughest, Shreyans said, "All three of them were challenging...because I was doing it for the first time." "In a way, subjective-papers for Mains and the Interview were on the tougher side. I had given objective-papers earlier...during the IIT and CAT times; I had a pretty good idea. But subjective-papers needed more work," he added.
Have trust on yourself; be consistent throughout preparation: Shreyans's advice
Signing off with some advice to aspirants, Shreyans said, "Have trust on yourself and have positivity and motivation throughout the process." "You have to be very consistent throughout the preparation...that requires a lot of motivation and affirmations regularly. I used to do meditation...something like that can be added to the daily routine so that people are able to move towards their dreams," he added.