'Husband locked me up': Airhostess told friends minutes before 'suicide'
'Husband locked me up': Airhostess told friends minutes before 'suicide'
Edited by
Pallabi C Samal
Jul 19, 2018, 11:18 am
2 min read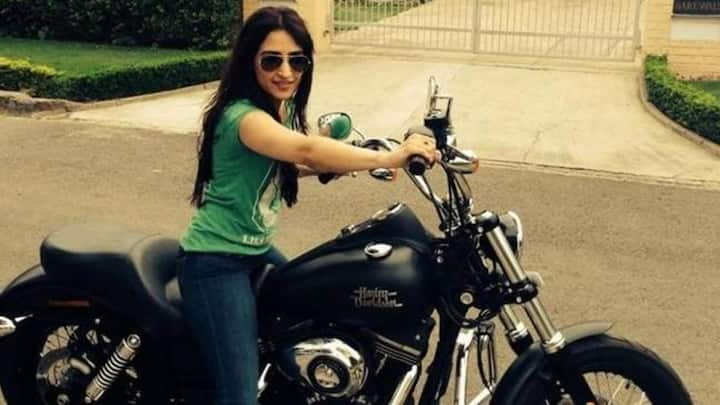 Minutes before allegedly jumping from the terrace of her Delhi home last week, a Lufthansa airhostess had messaged a friend saying her husband had locked her in a room, and sought help from her, police said. Anissia Batra had urged her friend to visit her and hinted at wanting to call the police, investigators claimed. Her husband, Mayank Singhvi, was arrested three days ago.
Anissia's ordeal reportedly started on the second day of honeymoon
39-year-old Anissia, daughter of Ropinder Singh Batra, a retired Major General, married Mayank in February 2016. Two days into their honeymoon in Dubai, the torture started, her parents claimed. "He (used to) thrash her black and blue," said Nillum Batra, her mother. When Nillum tried to intervene, Mayank, an investment banker, beat her too, Anissia's brother Karan said.
Divorce, money had intensified fights lately
According to reports, fights between the couple had intensified recently after Anissia sold a flat she owned for Rs. 1.2cr. Mayank was apparently demanding the money from her. Moreover, she had discovered only one month ago that Mayank was married before and had divorced his first wife, police said. Meanwhile, torture for dowry continued, her family alleged.
If anything happens to Anissia, Mayank to be blamed: FIR
Mayank was backed by his parents, Anissia's family said. Last month, her father filed an FIR against him, mentioning if anything happens to her, he and his parents are to be blamed.
Messages show Anissia confided in friend on day of death
On July 13, after a fierce fight, Anissia texted her friend that Mayank had locked her up and wanted help. The friend offered support, police said. She has already been questioned, but DCP Romil Baaniya said she will be called again. Police are awaiting a detailed forensic report of her mobile phone. "It will help us ascertain allegations" of dowry and assault, cops said.
Mayank has been sent to jail in dowry death case
Monday, Mayank was questioned for an hour, after which he was arrested. But police said there wasn't enough evidence against his parents. Their BMW car, a diamond ring and their mobile phones have been seized. A case of dowry death has been lodged under Section 304B. Police are awaiting the second autopsy report, but said doctors have prima facie confirmed her injuries are due to the fall.