Airhostess 'suicide': Husband wanted money she got from flat's sale
Airhostess 'suicide': Husband wanted money she got from flat's sale
Edited by
Pallabi C Samal
Jul 17, 2018, 03:17 pm
3 min read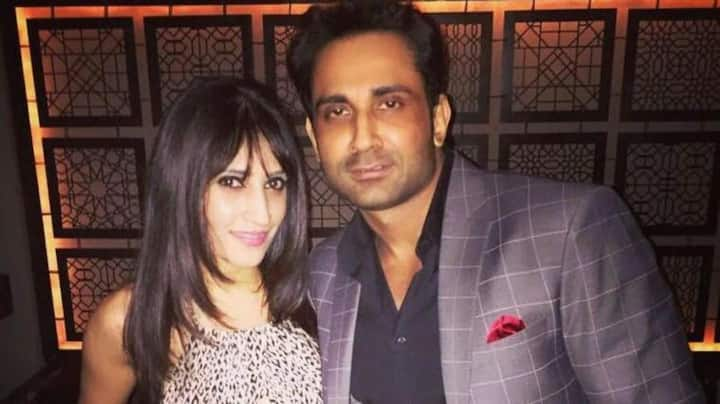 Three days after a Lufthansa air hostess in Delhi was found dead after falling from her terrace, police arrested her husband, whom her parents have accused of harassing and abusing her. They claimed fights had been going on since their honeymoon, but they had intensified recently after Anissia Batra sold a flat she owned for Rs. 1.2cr. Mayank Singhvi was demanding the money from her.
Anissia's ordeal reportedly started on the second day of honeymoon
39-year-old Anissia, daughter of Ropinder Singh Batra, a retired Major General, married Mayank in February 2016. Two days into their honeymoon in Dubai, the torture started, her parents claimed. "He thrashed her black and blue. I asked her to move into another room in order to save herself," said 67-year-old Nillum Batra, Anissia's mother. They have also mentioned this in their FIR, she added.
Mayank also thrashed Anissia's mother, she alleged
Anissia's ordeal continued and aggravated so much that her Chandigarh-based parents had to visit her repeatedly in the last months to broker peace. Mayank, an investment banker, also apparently thrashed her mother when she tried to talk to him, claimed Karan, Anissia's brother. Soon, Mayank's parents asked both mother and daughter to leave their home. Finally, Anissia's father intervened and they reconciled.
If anything happens to Anissia, Mayank to be blamed: FIR
The peace didn't last long. Mayank's parents started accusing Anissia of instigating their son and driving him towards violence. Her deciding to sell a flat she owned in February worsened matters, her parents said. "Singhvi'd drink and beat her," she alleged. Last month, Anissia's father filed a complaint against Mayank, mentioning if anything happens to her, he and his parents are to be blamed.
Anissia had fought with Mayank the day she committed suicide
On July 13, after another fierce fight, Anissia texted her brother and a friend about her decision to commit suicide, said DCP (South) Romil Baaniya. One such text reached Mayank too. He rushed to the terrace but found the door locked. He somehow managed to enter, but couldn't find her. When he went downstairs, a laborer informed him he saw a woman jumping off.
Husband arrested, car, diamond ring and mobile phones seized
Based on Anissia's family's allegations, Mayank was questioned for an hour yesterday, after which he was arrested. But police said there wasn't enough evidence against his parents. Their BMW car, a diamond ring and their mobile phones have been seized. A second autopsy was conducted yesterday. As per rule, an SDM (Sub-Divisional Magistrate) inquiry has started, since the marriage lasted less than seven years.