Anupam Kher appointed new FTII chairman
Anupam Kher appointed new FTII chairman
Oct 11, 2017, 04:06 pm
2 min read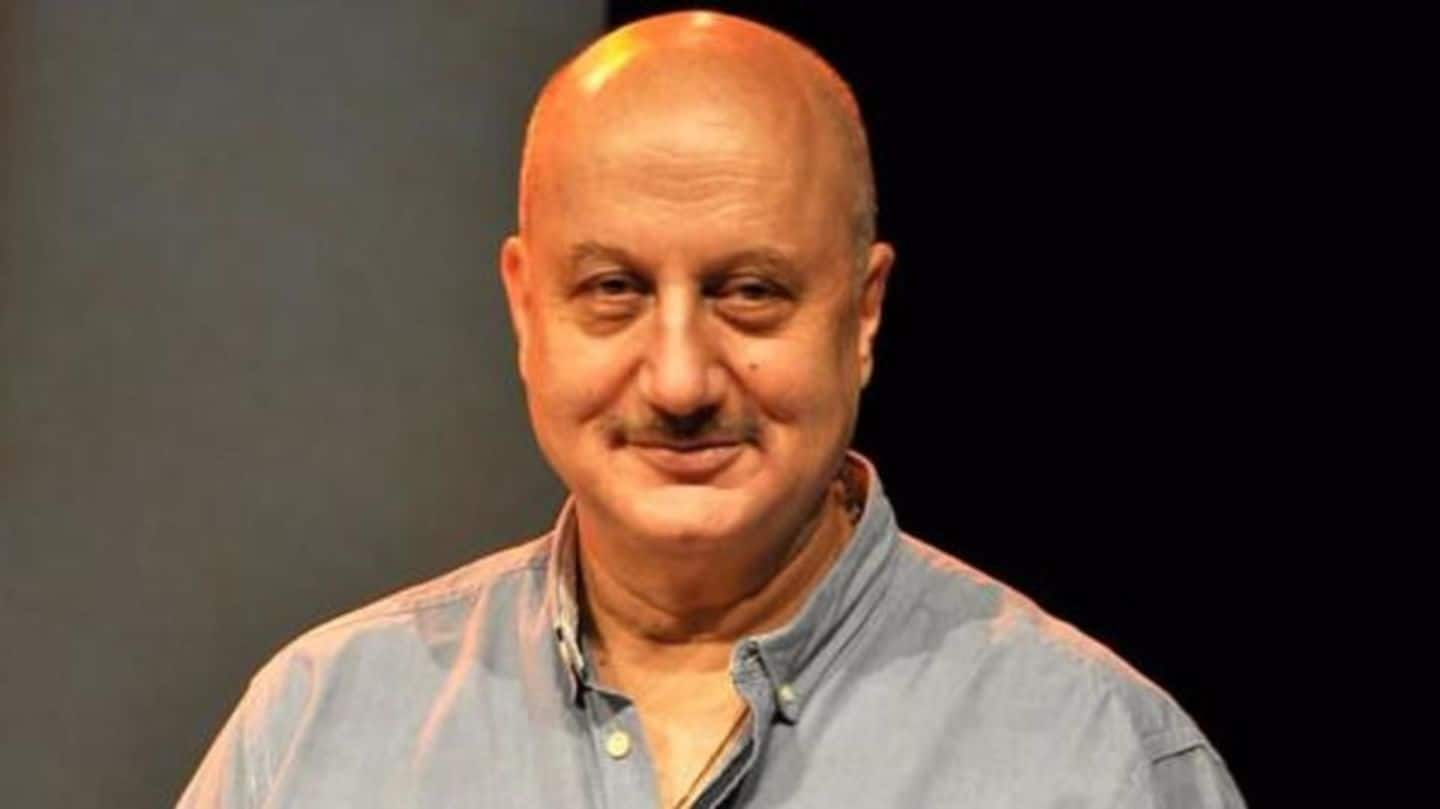 Actor Anupam Kher has been appointed the new chairman of Pune's Film and Television Institute of India (FTII). FTII, the site of many protests and chaos during its previous chairman Gajendra Chauhan's tenure, has remained headless since he retired in March. During his 1.7-year tenure, the institute was accused of 'high-handedness'. There was a 139-day students' strike against his appointment.
The institute's tumultuous tenure under Chauhan
Gajendra Chauhan, who had been associated with BJP for over 20 years, was appointed FTII chief in June 2015. His predecessor was filmmaker Saeed Mirza. The decision to appoint Chauhan invited criticism as many believed it to be BJP's attempt to meddle with institute's affairs. Students questioned Chauhan's credentials to lead the institute which was already dealing with plenty of problems.
A brief look at Kher's film career
Kher, recipient of the 2004 Padma Shri and the 2016 Padma Bhushan, has appeared in over 500 films including international hits like 'Bend It Like Beckham' (2002) and 'Silver Linings Playbook' (2013). In Bollywood, the theatre actor has starred in 'Dilwale Dulhania Le Jayenge' and 'Maine Gandhi Ko Nahin Mara', among others. Kher was previously the chairman of the Censor Board and the NSD.
The new FTII chief's political leanings
Kher has often been in the news for his statements on nationalism and patriotism. Once he took out a march in Delhi against those who have been alleging growing intolerance in the country. His wife Kirron is the BJP MP from Chandigarh. The vocal actor has hit out at BJP members Sadhvi Prachi and Yogi Adityanath who promote 'intolerance'.