Fatwa bans music at Muslim weddings, mobile phones and more
Fatwa bans music at Muslim weddings, mobile phones and more
Oct 11, 2017, 01:21 pm
2 min read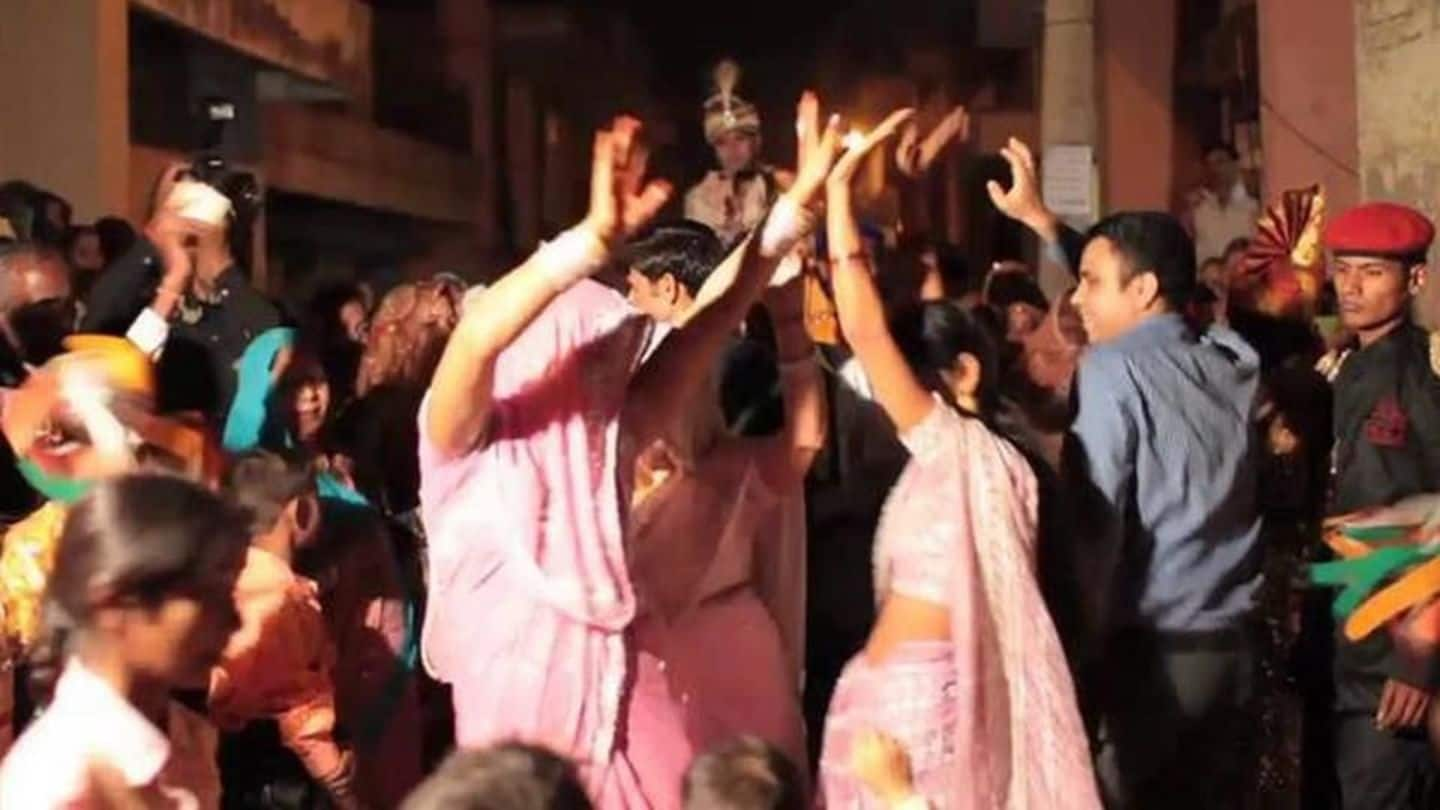 The tale of incredible fatwas continues. Days after the Darul Uloom Deoband prohibited women from plucking their eyebrows, a religious body in Jammu has now banned music at Muslim weddings. The Islami Markazi Majlis-e-Shoura in Kishtwar district has also urged separation of boys and girls in school classrooms, advised not using phones and internet, and asked women to not go to markets alone.
'Strict action against those flouting guidelines'
"Organizing musical events during marriage is unislamic. Those who do it are liable for social boycott," said the document of dos and don'ts issued by Islami Markazi Majlis-e-Shoura. Moreover, "teachers in coaching centres are urged to organize separate classes for boys and girls." The Islami Markazi Majlis-e-Shoura has warned of action "against those flouting the directives".
Many questionable fatwas have seen the light of day
Though most relate to pertinent issues, there has been no dearth of ridiculous opinions passed in the name of 'fatwa'. One in Europe wanted women to stay away from bananas to avoid sexual thoughts. Another by the ISIS banned women from sitting on chairs, stating it could lead to sexual arousal. In May'17, a fatwa was issued against Muslims who support RSS and BJP.
Don't name your child Shahrukh or Salman!
A cleric based in Meerut issued a fatwa in 2013, asking people to not name their children after SRK or Salman Khan. The cleric cited that the actors tried to monetize the festival without contributing to the community, by releasing their movies on Eid-ul-fitr.