Andhra Pradesh: School bus falls into culvert; six children critical
Andhra Pradesh: School bus falls into culvert; six children critical
Written by
Shiladitya Ray
Jan 28, 2019, 04:46 pm
2 min read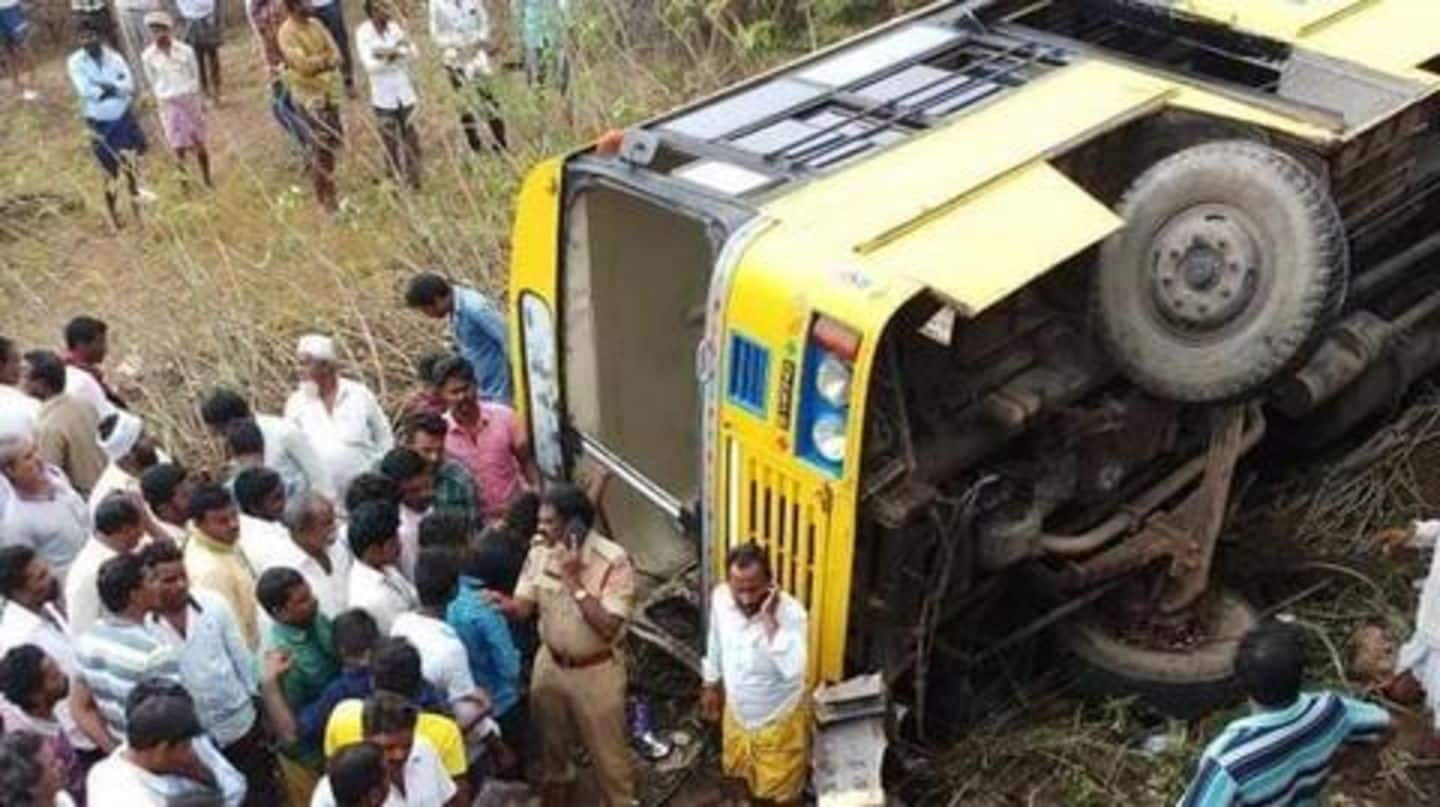 In a tragic incident, a school bus carrying 52 children fell into a culvert in the district of Guntur in Andhra Pradesh on Monday morning, leaving several children injured, and some critically injured. While not many details have emerged about the incident, it has been reported that the school bus driver was drunk. However, police have not confirmed it yet. Here are the details.
What we know about the accident
The school bus was carrying students of the Krishnaveni Talent School when the accident took place. While the reported figures vary, it's understood that the accident left around 20 children injured, and up to six of them could be in a critical condition. Although the injured children were rushed to a nearby hospital, reportedly there was no doctor immediately available. Subsequently, the injured were shifted to multiple hospitals.
Details about the injured students
"Two kids are grievously injured and have been referred to a private hospital. Ten students have already been shifted and are availing treatment at other private hospitals, while four students are still admitted at the Government Area Hospital in Macherla," a police officer told TNM.
A similar accident had taken place in March 2017
In March 2017, a similar incident had left as many as 30 school kids injured. While children from a school in the Kedaru village were returning from an excursion, the bus carrying them had overturned, and had fallen into a stream in the district of Prakasam in Andhra Pradesh. Following the accident, 17 heavily injured students had to be rushed to the hospital.