Arrested activist's son says charges against his father are false
Arrested activist's son says charges against his father are false
Written by
Aakanksha Raghuvanshi
(PTI desk)
Sep 01, 2018, 04:59 pm
2 min read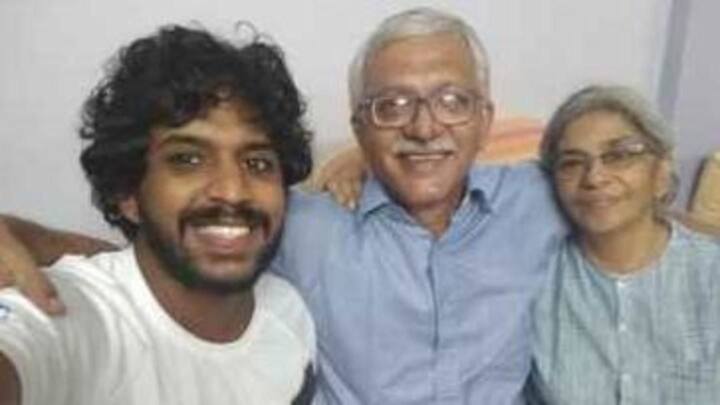 The son of Vernon Gonsalves, one of the five activists arrested for alleged Maoist links, on Saturday has rejected the police charges against his father. Vernon Gonsalves, a Mumbai resident, is one of the prominent activists and lawyers whose homes were raided by the Pune Police on August 28 on suspicion they had links with Maoists. He and four others were later arrested.
Police claimed the seized letters link the activists to Maoists
The police claimed to have 'conclusive proof', including letters seized during the raids, to link the arrested Left-wing activists to Maoists. Sagar Gonsalves, son of Vernon Gonsalves said allegations against his father, made by a top police officer in a press conference was like 'talking in the air'. "I was present when raids were conducted and I know what police have seized," he said.
Supreme Court ordered house arrest for the five activists
Besides Vernon Gonsalves, the other arrested are Varavara Rao (Hyderabad), Arun Ferreira (Mumbai), Sudha Bharadwaj (Faridabad) and Gautam Navalakha (New Delhi). The Supreme Court has ordered that the five be kept under house arrest till September 6. The raids were carried out as part of a probe into the 'Elgaar Parishad', an event organized in Pune on December 31, 2017.
Activists planned Rajiv Gandhi-type incident to end 'Modi raj'
Addressing a press conference in Mumbai, Additional Director General (Law and Order) Param Bir Singh said an email exchanged between Rona Wilson, an activist, and a Maoist leader, speaks of ending 'Modi-raj' with a 'Rajiv Gandhi-type incident'. Wilson was arrested in June in connection with the Koregaon-Bhima violence in Maharashtra in January. All the activists arrested had links with Maoists, Singh had said.