Hospital-staff sacked for clicking selfie with ex-Andhra CM's son's body
Hospital-staff sacked for clicking selfie with ex-Andhra CM's son's body
Sep 01, 2018, 04:16 pm
2 min read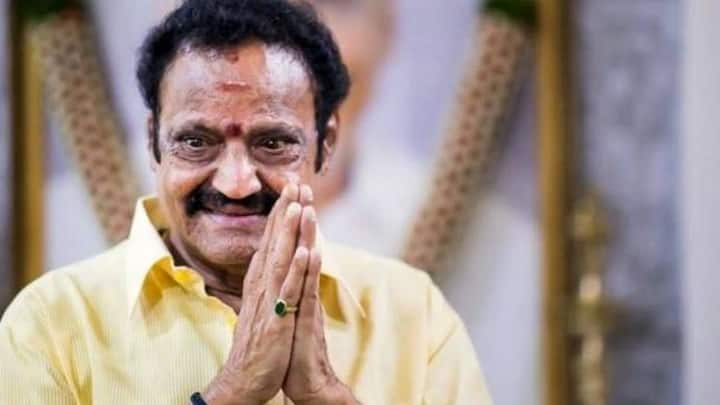 Four staff members of Hyderabad's Kamineni Hospital were sacked for clicking a selfie with the dead body of ex-Andhra CM's son, Nandamuri Harikrishna, who passed away earlier this week. The hospital management apologized for the staff members and said their actions to save Harikrishna have been washed away after the embarrassing incident. The photo, which showed the staff's insensitivity, has gone viral.
Hospital staff shared photo with his friend
Harikrishna was admitted to the private hospital after a road mishap on Wednesday. After he passed away in the hospital, the staff members clicked a selfie with the son of NT Rama Rao. A staff member named Narasimha shared the photo with his friend, and later it was shared and re-shared multiple times. On social media, the photo drew flak, and rightly so!
We are shocked and embarrassed, says hospital administration
Ashamed over the incident, the hospital administration said the members were cleaning the blood and assisting doctors with the operation. "We also complained to Narketpally police against them seeking legal action," Sridhar Reddy of the hospital said. He added they were shocked by the incident. An FIR against the four hasn't been registered yet, as an opinion from the legal team has been sought.
On way to attend wedding, Harikrishna met with fatal accident
On way to Kavali in Nellore district to attend a wedding, Harikrishna's car rammed into the divider on the Nalgonda Highway and flipped on the other side. He suffered severe head injury and internal bleeding, an hospital staff said. Later, an investigation revealed Harikrishna, a former cabinet minister in Chandrababu Naidu's ministry, wasn't wearing a seat-belt during the time of the crash.