Suspects arrested in UP had links to Pulwama attack mastermind
Suspects arrested in UP had links to Pulwama attack mastermind
Written by
Shiladitya Ray
Feb 25, 2019, 02:29 pm
2 min read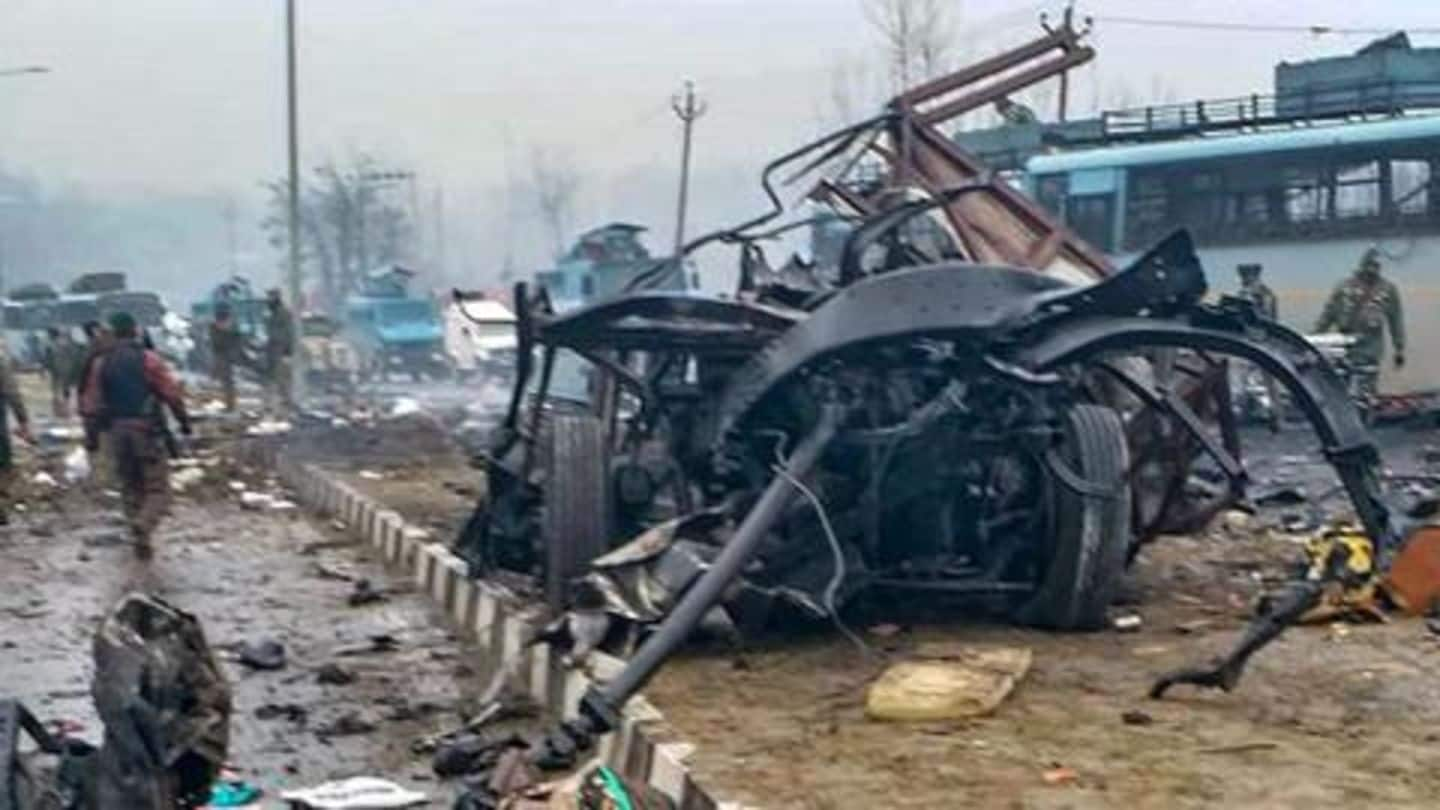 The two suspected Jaish-e-Mohammed (JeM) terrorists arrested by the Uttar Pradesh Anti-Terrorism Squad (ATS) from Saharanpur have confessed to having links with JeM. Further, they have also admitted to having been in contact with Pulwama attack mastermind Abdul Rasheed Ghazi, who was killed by security forces just days after the attack on the CRPF convoy. Here are the details.
Backstory: The duo were arrested on Thursday night
The duo - Shahnawaz Ahmad Teli from Kulgam and Aqib Ahmad Malik from Pulwama - were arrested by the UP ATS from a seminary in Deoband in the district of Saharanpur on Thursday night, based on a tip from locals. After the arrest .32 calibre pistols and cartridges were recovered from the duo, who were posing as students. Their phones were also seized.
They confessed during a four-hour-long interrogation
The duo confessed during their interrogation by UP Director General of Police (DGP) OP Singh. During the four hour interrogation, Shahnawaz admitted that he had been in touch with terror outfits for 18 months, while Aqib had joined six months ago. Shahnawaz also said that they joined JeM on the insistence of top commanders of the Pakistan-based terror outfit.
It's possible that they were planning a terror attack
Further, investigators also managed to obtain evidence from one of their phones about a possible terror attack. Reportedly, investigators obtained voice messages in which one of the two JeM recruits is heard talking about some "bada kaam" (something big). The voice messages also mention "samaan" (goods) which investigators believe is a reference for weapons and/or explosives.
Possible weapons drop locations also found on phones: Police
"Some chats retrieved from the mobile phones of the two have voice messages saying 'kuch jaldi karna hai' (have to do something quick). They also mention names of places where weapons were possibly to be taken," said UP ATS Inspector General (IG) Asim Arun.
They could be brought to Kashmir to uncover recruiting sites
Investigators further said that the duo used to communicate using BlackBerry Messenger (BBM) and used virtual numbers for talking in a bid to conceal identities of those who they were communicating with. Now that the two are in police custody, it's expected that they'll be flown to Kashmir where it's suspected that they have hidden dummy grenades to train recruits.