It's torture: Muslim party opposes daily hearings of Ayodhya case
It's torture: Muslim party opposes daily hearings of Ayodhya case
Aug 09, 2019, 05:21 pm
3 min read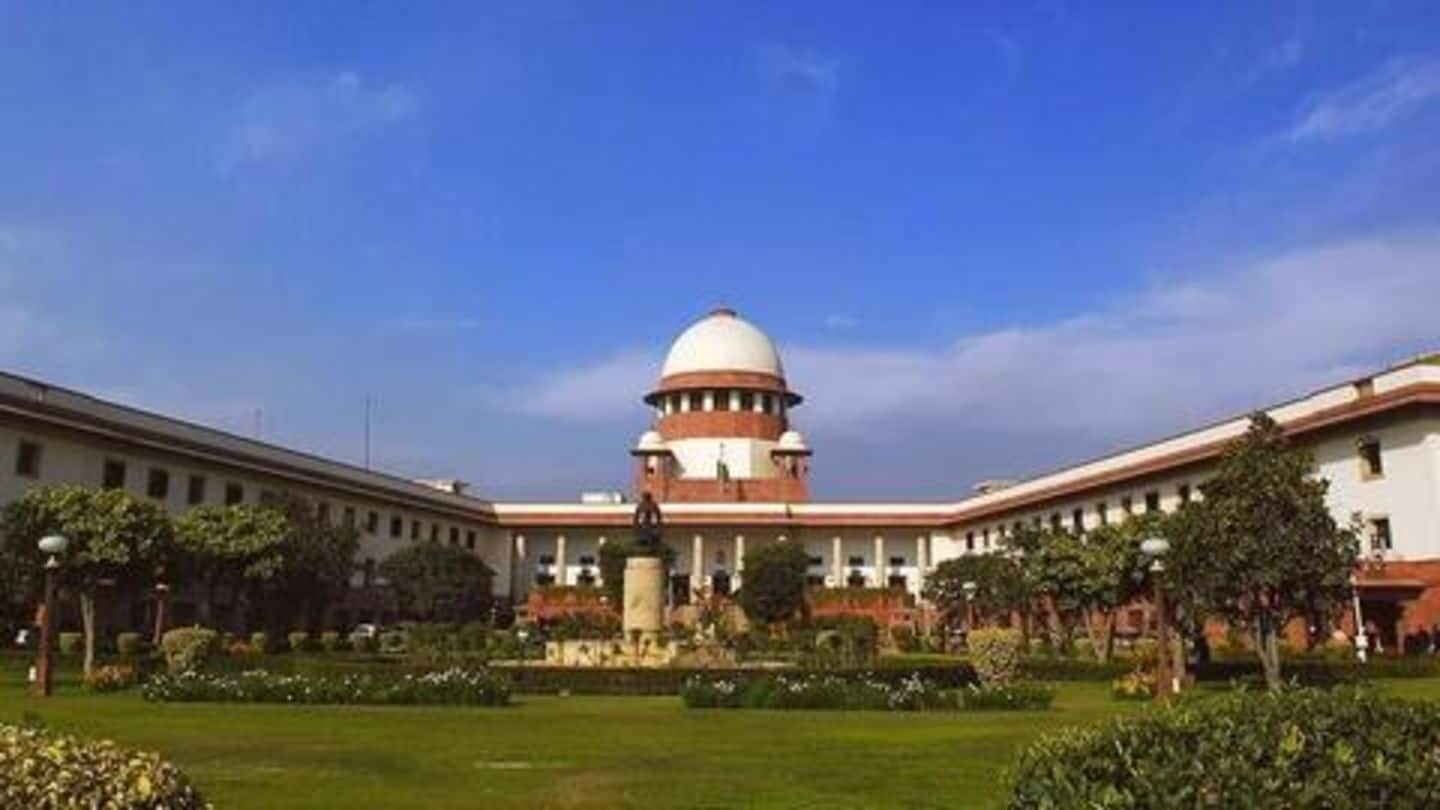 The Muslim party in the Ram Janmbhoomi dispute on Friday opposed the five-day per week hearing of the sensitive case. Terming it "torture", senior counsel Rajeev Dhavan told the constitutional bench of Supreme Court that daily hearings seem "rushed". CJI Ranjan Gogoi, who is heading the bench, told Dhavan they will ponder over his grievances and get back with a response. Here's what happened.
Context: When court-appointed panel's mediation failed, hearing began
The bench started hearings the matter after an SC appointed panel failed to solve the issue through mediation. The bench, also including Justices SA Bobde, DY Chandrachud, Ashok Bhushan and SA Nazeer, formed a three-member committee in March, to be headed by retired SC judge FMI Kalifulla for mediation. After trying for months, the panel formally closed proceedings on July 31.
Almost decade ago, the land was divided equally
The Ayodhya case pertains to 2.77 acres of land in the temple town of Uttar Pradesh. In 1992, Hindu activists demolished 16th-century Babri Masjid, on the belief that it was built on ruins of a temple where Lord Rama took human form. In 2010, Allahabad High Court divided the property equally among all three parties - Ram Lalla, Sunni Waqf Board, and Nirmohi Akhada.
SC broke a tradition to hear the matter daily
Dissatisfied with HC's decision, they approached SC and for years the case has been lying there. Breaking the tradition, SC decided to hear the matter daily, even on Monday and Friday. These days of the week are reserved for fresh miscellaneous matters and after notice cases. Dhavan raised an objection to daily hearings on Friday, the fourth straight day when the bench assembled.
I am put to torture, Dhavan told SC
Dhavan reminded that the apex court was hearing first appeals after the Allahabad HC gave its verdict. "Being the first appeal, documentary pieces of evidence have to be studied. Many documents are in Urdu and Sanskrit, which have to be translated. This is the first appeal and the hearing cannot be rushed in this manner and I am put to torture," he said.
Court told Dhavan he will get a reply soon
Dhavan went on to say, "I am sure no other judge on this bench except for DY Chandrachud would have read the entire judgment of the High Court." On this CJI Gogoi said his submissions have been heard and the bench will reply to him "sooner or later". Thereafter, Dhavan asked, "Sooner or later." "Sooner," the CJI retorted.
Ram Lalla's counsel spoke about Hinduism in court
In the latest hearing, the bench heard arguments of senior lawyer K Parasaran, representing Ram Lalla. On Thursday, the bench had asked how can Janmasthanam be considered as "juristic person". Today, Parasaran told the court, "Hindus don't worship gods in any definite form; they worship gods as divine incarnation having no form." He argued deities worshipped Ram Lalla way before the idol was installed.