Massive job openings: Ramdev's Patanjali is looking for 50,000 salespersons
Massive job openings: Ramdev's Patanjali is looking for 50,000 salespersons
Jun 21, 2018, 03:38 pm
2 min read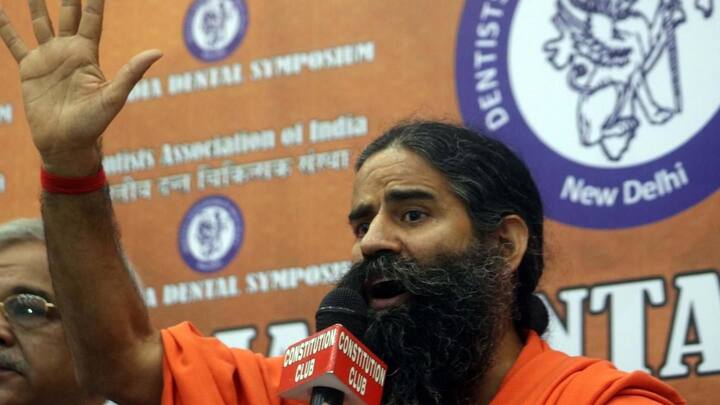 Yoga guru Ramdev's Patanjali has announced 50,000 job openings for the post of salesmen, making it an amazing opportunity for jobless to earn money. The salespersons will be tasked with taking care of the distribution of Patanjali products across districts. The plan is to hire 40-50 salespersons for each district. The announcement about the same was made on Wednesday.
Eligibility, remuneration and all other questions answered
If you are 12th pass or have a Bachelors or Masters Degree, you are qualified for the job. A former experience in FMCG sector will come in handy. The remuneration is between Rs. 8,000 to Rs. 15,000. It should be noted that remuneration will depend on the district and the applicant's qualification. The last date for registration is June 22, 2018.
Patanjali will conduct training camps for salespersons
The jobs are across various categories of Patanjali including food (atta, rice, rice, oil, biscuit), personal care, home care and Astha pooja items. For the salespersons, Patanjali will conduct training camps from June 23 to June 27, for which registration is mandatory. Applicants are suggested to get in touch with Authorized Coordinators (ASMs) for more information and to stay away from fake jobs.
From small pharmacy, Patanjali challenged FMCG giants
Patanjali started off as small pharmacy but soon challenged FMCG giants as it diversified its products range. Its revenue for 2016-17 crossed Rs. 10,000 crore, which was only Rs. 500 crore six years ago. "In the next 3-5 years, I have set a target of Rs. 20,000 crore to Rs. 25,000 crore turnover for my company," Ramdev had said last year.